Before BPM platforms: A Case for Workflow Automation in Audit firms
Posted on March 17, 2020 by Vishal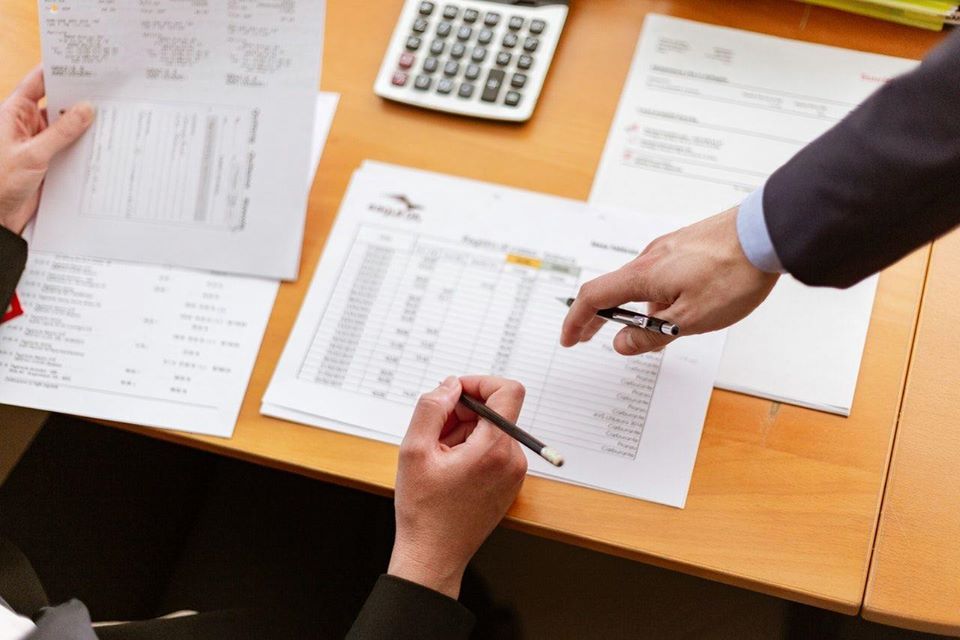 It's become nearly impossible to imagine a time when companies used spreadsheets and Outlook to manage their day-to-day activities. Companies have steadily identified the need for workflow automation by digitally transforming their workspace to adapt to the demanding evolutionary changes in their industry. And in fact, digital transformation has become more of a necessity than a luxury given the growing complexity of business processes.
Audit practices, like most businesses in the FinServ and BFSI sectors, rely on a number of moving parts and logical workflows to provide their customers with an extensive service. In this blog, we look at the challenges that these firms face and how workflow automation has helped change the way they look at them.
Tracking Service Requests
Audit firms are in the business of crunching numbers. One of the most pressing challenges that they face at the get-go is having to track service requests as they come in. Before digital transformation and the advent of BPMs, every single service request that came in was tracked using emails and spreadsheets – a method that was not only ineffective but exhaustingly error-prone. What made it worse was keeping track of deadlines and meeting them.
BPMs have proved a boon to auditors in this aspect. With BPMs, auditors can approach their work with an extra level of flexibility and track service requests as and when raised. Managers overseeing fulfilment are able to keep an eye on the status of each request and update customers and stakeholders appropriately at every step along the way.
Compliance and Task Routing
Financial auditing is a profession that heavily relies on a compliance-driven structured approach to their process as every part of the process must run by the book. Now that the requests have come in, auditors face the challenge of routing these requests to the appropriate teams and personnel. While it was considerably manageable in firms with smaller teams, it becomes an increasingly uphill task to keep track of what each member of the team was working on at a given point in time. This was an ever-compounding issue that both, firms that increased complexity of their processes and those that showed promising growth, experienced.
BPMs have become monumental to audit firms looking to tackle this problem. Intuitive BPM platforms can prove immense while eradicating issues related to procedural adherence and compliance. They can help managers structure each process within the business by moving SOPs that exist on paper to a digital work frame that defines who will work on each service request. Managers can then harness the power of intelligent task-based routing to assign, reassign, and route tasks based on priority to teams and members within a team on a planned and ad-hoc basis to fulfil service requests. Furthermore, auditors can create a provision for payment collection within the workflow to ensure that every service request is accounted for within the set framework.
Collaboration
In our previous blog, we highlighted the importance of true collaboration to bring about favourable results. Very much like task routing and fulfilment, collaboration was an issue that was difficult to tackle considering the lack of visibility managers had within their teams. Traditionally interdepartmental collaboration was carried out through a series of initiation and follow-up emails – a process that showed a high rate of failure because a big chunk of this communication was lost in the labyrinth of unopened emails.
As a part of their digital transformation, workflow automation tools have helped create a virtual workspace that serves as a platform that unites and aligns all processes and teams within the organisation. Within this environment, multiple teams can come together to fulfil each service request and can additionally optimise their time by managing their individual bandwidth. Vertical collaboration can also be facilitated to enforce approvals and QC checks at any step across the workflow.
Visibility and Reporting
The buck does not stop with the completion of tasks. At the end of each service request, it becomes important to keep track of team productivity and efficiency. And in order to derive actionable insights, managers will need to access dashboards and detailed step-by-step reports. The information for these reports is usually insufficiently tracked due to it being lost in scores of spreadsheets or the simple lack of a mechanism within a traditional framework.
With a comprehensive workflow management platform, managers can gain a bird's eye view of their operations. Implementations of principles like Kanban and Lean methodologies can go a long way in helping audit managers for one, track the status of each request in real-time and track the overall efficiency of their teams through assignee, team, or service-based reports. These insights can prove invaluable to organisations that are looking to constantly improve the way they function.
With the points mentioned above, it is easy to see what BPM tools brings to the table. Needless to say, they form an integral part of the framework with the increase in operational complexities and with as the organisation grows. A BPM like Boombirds for Business Services has brought into light the pivotal role workflow management plays for firms in the auditing space and has proved how, when used within the right framework can bring about a 30% increase in operational efficiency.
To learn more about Boombirds and our various workflow automation solutions, visit www.boombirds.com