Kanban: The Not-So-Secret Method to Efficient Business Processes
Posted on December 4, 2019 by Vishal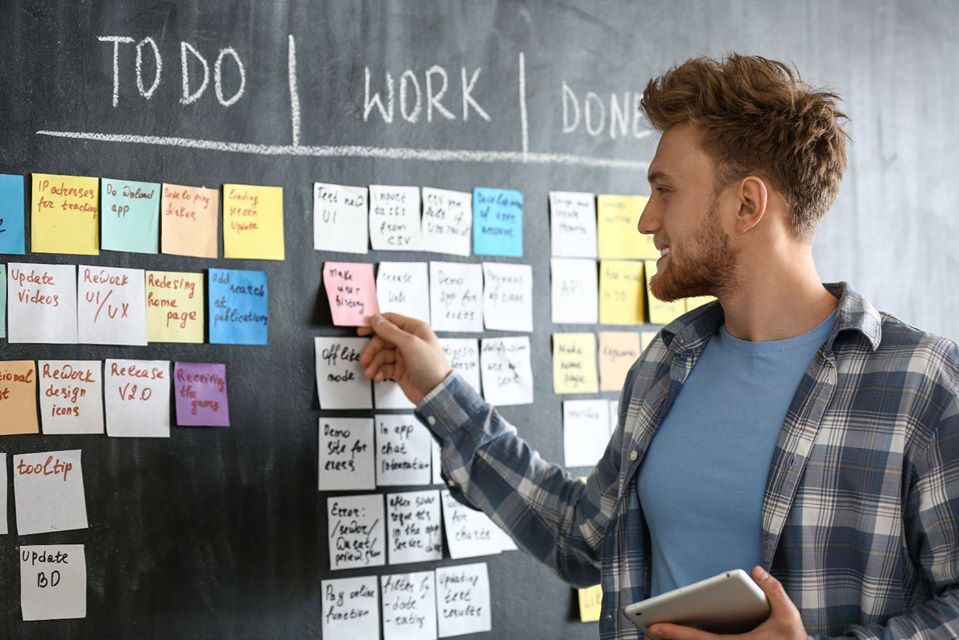 Lean methodology is an expansive subject dealing with several aspects ranging from value attribution, eliminating waste, and maximising profit. Lean thinking was at the core of the automobile manufacturing industry but over time has found application in operations, marketing and human resources among many others. While the Lean methodology is focused towards maintaining the quality of the product by avoiding waste, Kanban helps teams visualise their workflows to gain a holistic perspective.
In an attempt to create efficient processes and increase flexibility, Business Owners and Project Managers have now become well versed with these methodologies and the benefits associated with them.
What is Kanban?
The word Kanban roughly translates to Signboards or Billboards in Japanese. It is a branch of Lean methodology that was created by Taiichi Ohno, an industrial engineer at Toyota. The system aimed at maximising efficiency through the 'pull' approach (supply based on demand as opposed to producing goods and 'pushing' them into the market) to achieve Just in Time (or JIT).
Kanban relies on visualisation to segment and track the status of workflows across stages. A typical Kanban board, in its most primitive form, essentially breaks workflows into three columns – 'To Do', 'Doing', and 'Done'. This way, project managers and business owners are kept aware of the status of tasks and can track them from start to finish.
What Business Processes stand to gain
Businesses processes are seldom as simple as an assembly line. Several collaborators and teams working on various elements concurrently. With Kanban, business processes are broken down into tasks following a linear workflow and followed through to completion. Here are three ways your business process can benefit from implementing Kanban.
Kanban helps project managers focus on a singular vision and work towards it. Team members are encouraged to build and identify a shared understanding of the problem and how to solve it. The strive to achieve sustained improvement is achieved through collaboration. Moreover, decisions are made purely through collective consensus.
Limiting 'Work in Progress'
Kanban intentionally limits the number of items in the 'Work in Progress' or WIP stage. This way, teams limit initiating new tasks in favour of completing tasks in the pipeline. Taking this approach has several advantages. For one, it greatly reduces redundancies and inefficiencies. It ensures that tasks are only pushed forward when the subsequent columns on the Kanban board can accommodate them.
Moving away from micro-management
One of the biggest challenges that Kanban solves is the identification of roadblocks, enabling the smooth flow of tasks through the process. Micro-management is often seen as a counterproductive practice and can prove detrimental to how businesses function. With Kanban, Project Managers can focus on pushing through tasks to completion rather than keeping employees engaged through the day. This way, the emphasis lies in creating and delivering value while reducing delays and the costs associated with it.
Kanban fosters continuous improvements in the process to facilitate a more efficient flow of tasks through the process. Repeatability and consistency must be enforced to get the most out of this system. Learn about how we, at Boombirds, have created a cutting-edge Kanban-inspired workflow management system for business processes, field services, transport logistics, and retail logistics.
Are you tired of…
Messy, manual processes that can't be scaled?
We work with operations leaders looking to digitally transform their manual back-office processes and procedures.
We combine your existing business processes with our software, plus decades of enterprise process re-engineering and change management experience to quickly scale and see the results you are looking for.