Organisations that will thrive after COVID-19 all have this in common
Posted on May 4, 2020 by Jonathan Kidd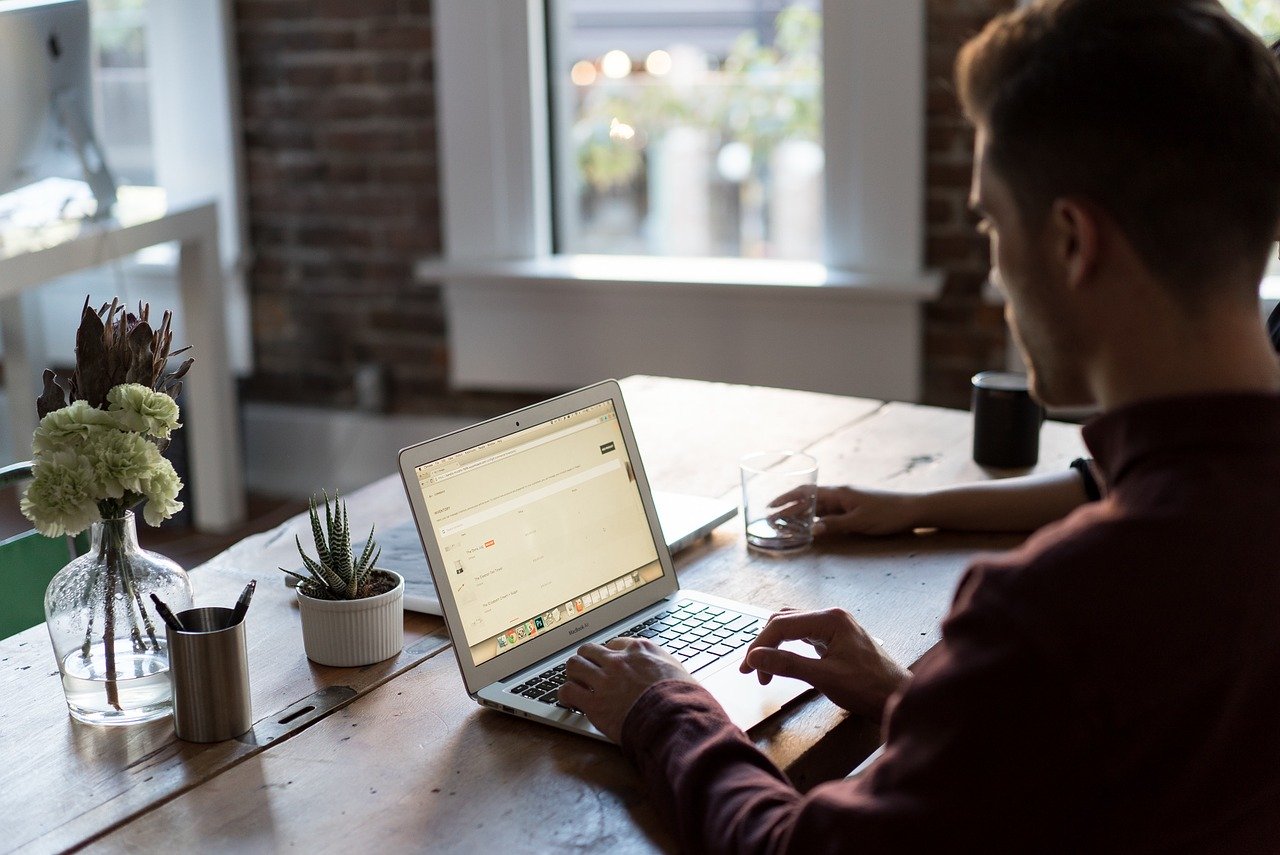 In my previous article, I shared how, while some companies are getting to grips with remote work for the first time since the COVID-19 outbreak, for others it's been less of a paradigm shift and more about adapting to having remote teams. In particular, sharing some practices we have adopted to keep connected for both wellbeing and productivity purposes.
Also, while we don't know how much longer the COVID-19 pandemic will last, it will be the organisations that are committed to having their operations and processes in place that will emerge stronger.
How's your company's future shaping up?
Do you worry about the future of your organisation? Where do you see the company heading in two, five, or ten years' time? Has COVID-19 made it harder for you to operate with certain restraints or easier because you've had the opportunity to gain the clarity you never normally have the time for?
While you may not be able to hold a crystal ball to your organisation's future there are some success factors that a company of any size can implement.
Companies who can withstand pressure, both internally (i.e. staffing or resourcing issues), as well as external factors (such as global crises or geographical hurdles) have several things in common, as noted in this McKinsey report.
Organisations who have thought about these factors, and have taken steps towards implementing them, are well set-up to ensure they remain in the game in the long-term.
Future-proofing your organisation after the COVID-19 outbreak subsides:
1. Make quick (and accurate) decisions
Future-proof companies recognise the need for up-to-date, accurate, and reliable information about their business operations and they know how to act on it. They don't let bottlenecks last for long and have confidence in their business decisions because the information is based on factual data and not guesswork.
Business is ever-changing and companies who can adapt will be around longer than those who can't pivot and make quick decisions, or even worse, make no decision at all.
How do you make business decisions? Are they based on real-time insights, or are they knee-jerk reactions to today's market conditions? Are you confident in the speed in which your company can change track when needed?
2. Eliminate silos
You don't need to be a business analyst with an MBA to recognise that duplication of efforts and dispersed operational tasks will lead to inefficiencies, poor customer experiences, and a bad reputation. Not to mention the financial fallout.
In short, operating in silos creates more inefficiencies as you go.
When a company has its operations set up well, everyone is on the same page, working towards the same agreed-upon outcome. Responsibilities are clearly laid out, tasks are transparent, and the results are visible immediately.
3. Equip and empower teams
Companies of the future realise that the legacy 'top-down' leadership approach not only leads to worse outcomes for customers but also means that employees are not fully engaged and on-board with the company's mission. As millennials continue to power up in the global workforce, they are looking for companies where they can feel that they are making a difference in a purposeful way. This means that, at any level, they feel the need to be empowered to live out their strengths and abilities and commit to the organisation they work for. Attrition, retraining, and onboarding are all a familiar drain on the bottom line. Therefore, any organisation will put themselves at an advantage by taking steps to equip their teams with the best knowledge and tools.
How empowered are your teams? Do they have the tools, confidence, and ability to do their best work?
Wherever your company is at today will be a real indicator of where you are heading and where you will be in the next few years. It's worth investing the time now to really consider if you are well equipped to endure the long haul.
As shared by McKinsey "The average large firm reorganizes every 2-3 years and it takes over 18 months. With technology advances changing everything, 'wait and see' isn't an option"
Forward-thinking and innovative leaders understand that now is the time to get systems and processes in place to safeguard the future of their business. Digital transformation has become a priority.
If you're like most organisations right now, you're probably.
Trying to adapt to new remote work/work from home situations for yourself and your team
Wondering how you are ever meant to continue 'business as usual' when so much is unknown right now
Desperately trying to motivate your team and have them remain productive
Having to micromanage issues such as your team having no access to their regular templates or documents, little or no allocation of workload and sporadic task accountability and management
But, most of all are you wishing that you had a way to:
Have full visibility of all tasks being allocated and handled by your team (and they each knew exactly what they were meant to be doing)?
Maintain a 'business as usual' function as much as possible given the increasingly demanding current situation?
Quickly reallocate tasks and processes based on ever-changing priorities?
Maintain open channels with your internal team, 3rd party suppliers, and customers?
As noted by McKinsey "those who get it right are creating adaptive, fast-moving organizations that respond quickly and flexibly to opportunities and challenges. They move intelligent decision-making to the front lines. Their process functions more like a network and less like a chain of command."
This will be vital in the coming weeks and months as the global economy will continue to throw challenges in our way.
Do you feel prepared and confident in navigating these uncertain times?
This isn't an interim solution until COVID-19 blows over. This is the future of your business, wherever you will run it from. What you do now will determine the future success of your team, your processes, and your business.