5 Ways Process Automation has Revolutionised the Modern Business
Posted on August 12, 2021 by Deepa Lakshmi
Many companies are recognising that the current business model is no longer sustainable and they need to find new ways of working. Process automation has become a popular solution for many organisations, as it helps them improve their operational efficiency and reduce costs.
In this blog post we'll take a look at 5 different ways process automation can revolutionise modern businesses
The Evolution
Automation is nothing new. The first automated task of any kind began in the 1960s when enterprises started using Enterprise Resource Planning (ERP) systems and now has evolved to include Robotic Process Automation (RPA), hence the term "bots".
This long history of automation is one that should be looked back on with interest because it represents numerous opportunities for innovation from balancing classic paradigms such as people, processes, technology etc.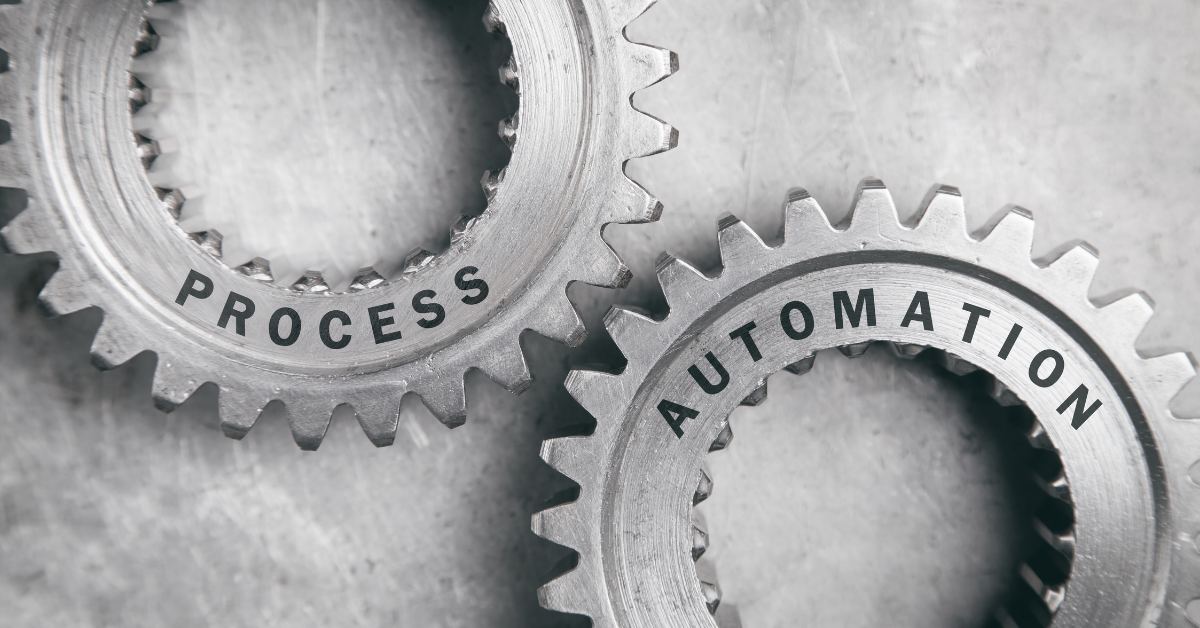 During the 20th century scientists made significant advances when trying to automate activities or find more efficient ways to do so – which led them into a lot discoveries along their way down this rabbit hole.
These breakthroughs span three phases. The first phase was the development of enterprise systems from 1980 to 1989. These enable organisations to deliver more customer-focused solutions and automate complex processes with digital automation technology.
Second, there was a widespread adoption of business process management systems that enable organisations to achieve extraordinary results for their customers.
And third, the advent of digital business process which allowed for automated innovation by delivering interactive services through cloud-based platforms so users could engage 24/7 without interruption due to improved security over firewalls or data centres becoming outdated because they couldn't be upgraded anymore after a certain date; better yet these innovations were easy on resources!
What it does is allow a process to be completed without human intervention.
This has revolutionised the way we work and what we can do, from communication with customers, inventory management across warehouses, managing customer relationships in real-time or even making better decisions from data provided by business process automation software.
Where to Apply Process Automation in The Modern Business Environment
Process automation is an integral part of the modern business because it provides companies with a competitive edge in today's fast-paced environment by eliminating errors and increasing efficiencies.
It can be applied to any process that are basically repeatable and scalable. It is the process of making a process easier, faster and more reliable with technology.
Process Automation in Marketing
Companies, especially those that rely on data to make decisions can employ software to automate repetitive processes like analysing customer insights or email marketing. The benefits are clear – this will eliminate the probability of people forgetting when to publish new posts or forgetting what needs to be done next.
Process Automation in Manufacturing
The industry has had a profound effect on the manufacturing process because it's helped improve efficiencies and save time, which is especially important for companies that are under pressure to execute now.
For example, for some manufacturers, digital transformation can help them with their safety, health, environment, and quality process.
Process Automation in Operations Management
Digital transformation of business processes is a process automation that's also reshaping operations management. The process of implementing software for operational process and administrative processes is more efficient than manual workflows because it removes the human error risk factor.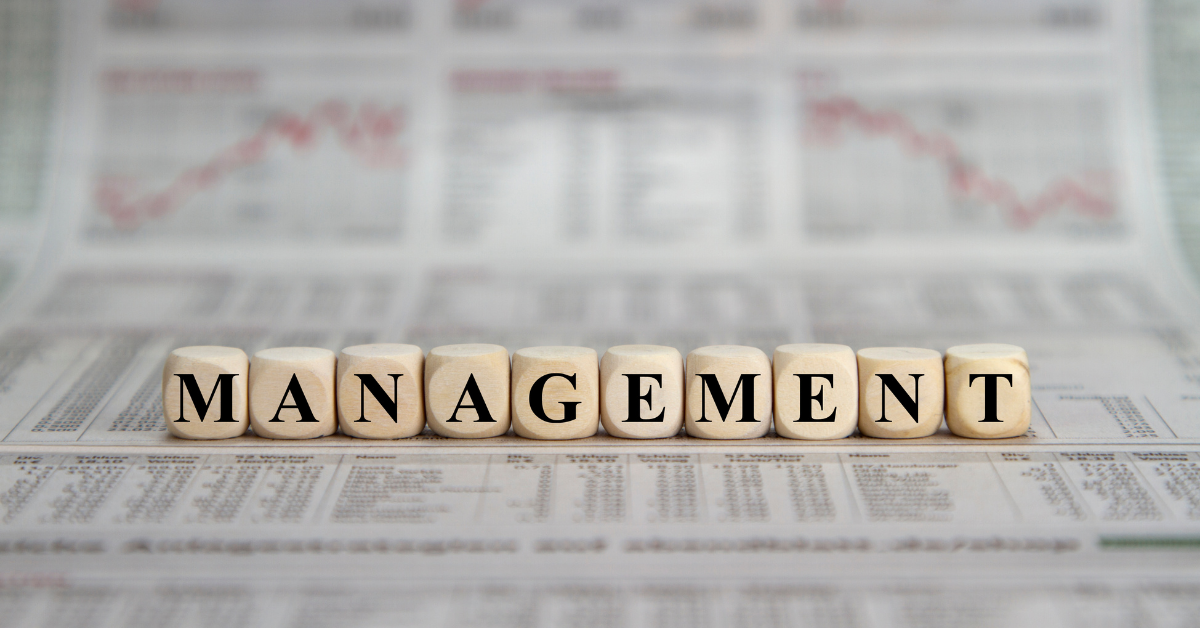 In the operations function, automated processes can help to reduce waste or what's known as process inefficiencies. It is also an effective way to minimise the number of process touch points, which reduces complexity for business process owners and process executors alike.
It helps reduce unstructured data and tasks so that process owners can focus on other business processes that require their full attention. Automating repetitive tasks has started to reshape operations management.
Process automation can also lead to improved process quality by introducing tight process control and adherence to standards via data-driven controls, as well as the ability to evaluate process effectiveness through analytics tools provided in modern business management platforms.
Process metrics are captured into a single source of truth for easy accessibility and analysis can be done optimally.
5 ways process automation has revolutionised modern businesses
1. Increased efficiency, reduced costs, and improved customer service
There are so many software available for automating your back office process. In the case of financial services, process automation can help you track records of financial transactions and documents, which improves customer service.
Tasks no longer need to be done manually, which helps process automation reduce costs. In addition, process automation has been shown to improve efficiency in an organisation by 30%.
It also reduces the amount of time spent on document handling and manual tasks, enabling your organisation to achieve more with less resource investment.
Besides that process automation also improves customer service because it can cut out hours for staff members who are equipped with high volume of tasks.
2. Automating your processes can help you better manage resources and workloads
Employees in a small to medium organisation often have to process more work because the tasks are less likely to be automated, and process automation can help you manage resources better when it comes to workloads.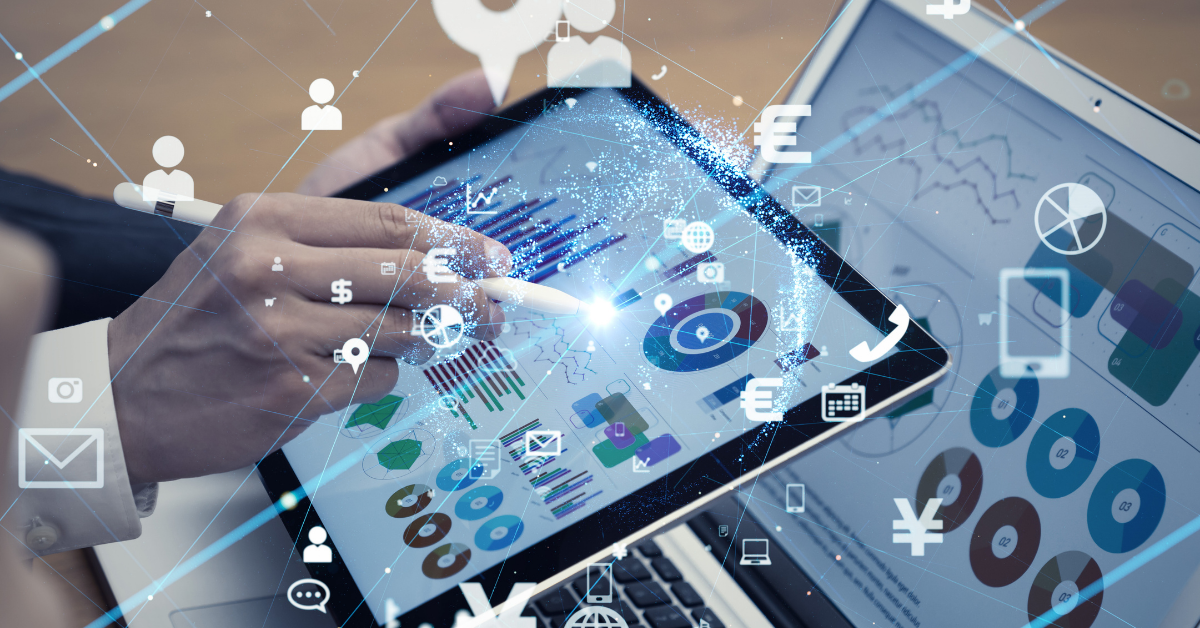 With process automations there's no need for employees to spend too much time on data entry. For example, logging time sheets manually, monitoring customers' orders in an excel file or process.
Process automation is a process of implementing process control and monitoring with the use of technology, which aids in eliminating repetitive tasks that often consume valuable time for employees.
3. Save money in the long run by reducing human error and improving time management
Process automation also helps in achieving a higher quality of service as it reduces human errors from happening which is common in manual operations. Mistakes are commonly inevitable, when a company doesn't yet have the right tool for their complex management system process.
The process automation system, also helps in reducing or eliminating the human errors that are common when people do repetitive tasks over and over again.
Process automation has revolutionised modern businesses by helping them to produce higher quality service at lower costs thus becoming more competitive.
4.Quick return on investment of business automation technology
Automation solution providers are using process automation tools to help businesses automate and manage their daily activities.
Cloud process automation provides an affordable solution for small business owners who want to grow faster without having the time or expertise on how to do it manually.
An affordable solution that can bring you high quality service and product for your business while still being competitive in the market.
There are many process automation tools available that can help your business grow faster, be more efficient and have a better customer experience without investing much time or money into it at all.
5. Reduces process variability, leading to better process predictability
When everything is organised, it will lead to a process predictability. Process variability is the degree of uncertainty in regards to whether a process will occur as expected or desired.
Increased process variability can have an adverse effect on productivity and performance levels within organisations.
The foundation of this software is to first start with clear, well-documented processes to show the best practices on how to do tasks in your organisation.
For more on how to document your processes, download this SOP template: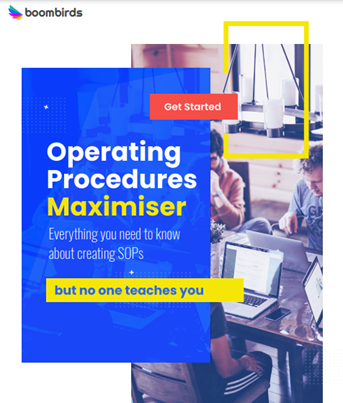 Process automation is a process to simplify process management and improve efficiency. It can be done throughout an organisation including front-end, back-office process or even manufacturing plants that are spread out geographically.
This software eliminates the need for manual work, allowing employees to focus on their core tasks while process automation does all the hard work.
From improving operational efficiency and reducing costs to increasing customer satisfaction, process automation can be a game changer for your business.
If you want more information on the benefits of process automation or how Boombirds could help with workflow management, get in touch!
Are you tired of…
Messy, manual processes that can't be scaled?
We work with operations leaders looking to digitally transform their manual back-office processes and procedures.
We combine your existing business processes with our software, plus decades of enterprise process re-engineering and change management experience to quickly scale and see the results you are looking for.