The Basics of Business Process Modelling Notation (BPMN)
Posted on August 25, 2021 by Team Boombirds
Business Process Modelling Notation (BPMN) is a graphical notation that can be used to define business processes, which can then be translated into BPM software. BPMN's goal is to give an unambiguous and complete language for specifying the behavior of any type of process.
This blog post will go over some basics that you need to know about BPMN!
What is Business Process Modelling Notation (BPMN)?
BPMN is a graphical notation for representing the process logic and structure of business processes. BPMN makes it easier to represent complex information without text, such as how data flows through systems or what combinations of steps are involved in an activity.
Business process modelling techniques are a lot like flowcharts, just slightly more complex.
They utilise a process model and notation to outline process steps and the placement of departments in order to create blueprints for businesses that observers can then pinpoint specific areas to understand how they relate, as well as ways where they could be improved.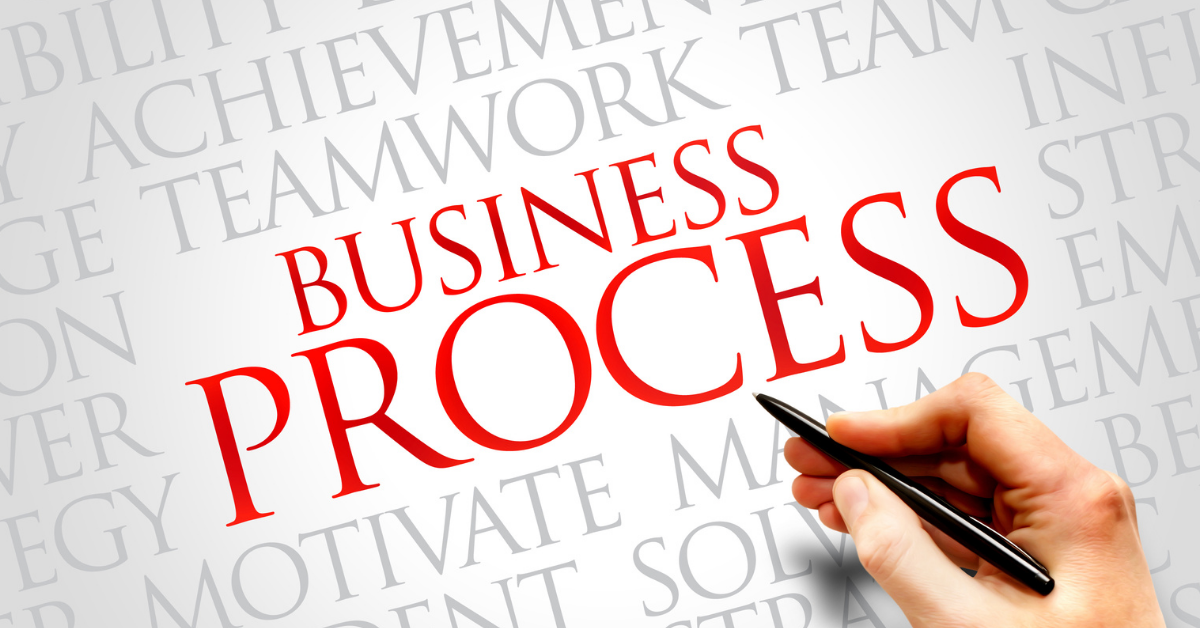 Business process modeling notation is a powerful tool that helps clarify objectives and processes for all sizes of business entities. It also brings clarity to communication within different departments while laying out an organised set of tasks in mind-map form so users have greater perspective on what they need to do next (and crucially also why).
Interesting Read: How to Make The Simplest Process Flow Chart
After familiarising yourself with this business process modeling, you'll be able to better understand your own organisation's goals as well as those shared by other stakeholders involved in any given project or decision making process.
Business Process Modelling Notation (BPMN) 2.0
BPMN 2.0 is used to build easy to follow business process model flowcharts. Like other business process modeling tools, BPMN 2.0 helps stakeholders gain a better understanding of a process through a universally understood language.
The visual representation of the steps involved in a business process makes it easy for business users to understand how a process works. At a more technical level, BPMN 2.0 provides enough detail to implement a process.
The BPMN 2.0 language has been made more intuitive to bridge the gap between business process design and implementation, making it easier for stakeholders who serve different functions in a company to work together.
BPMN 2.0's sleek, user-friendly interface and XML compatibility will make it easier for any business to take advantage of its features.
Different Types of Symbols in Business Process Modelling Notation (BPMN)
A BPMN diagram commonly use different symbols or notation in the sequence flow. BPMN symbols are used to identify BPMN elements, such as actions or objects.
The BPMN diagram can be read from left to right and top down. BPMN diagram symbols are categorized into four main groups: flow objects, connecting objects, swimlanes, and artifacts.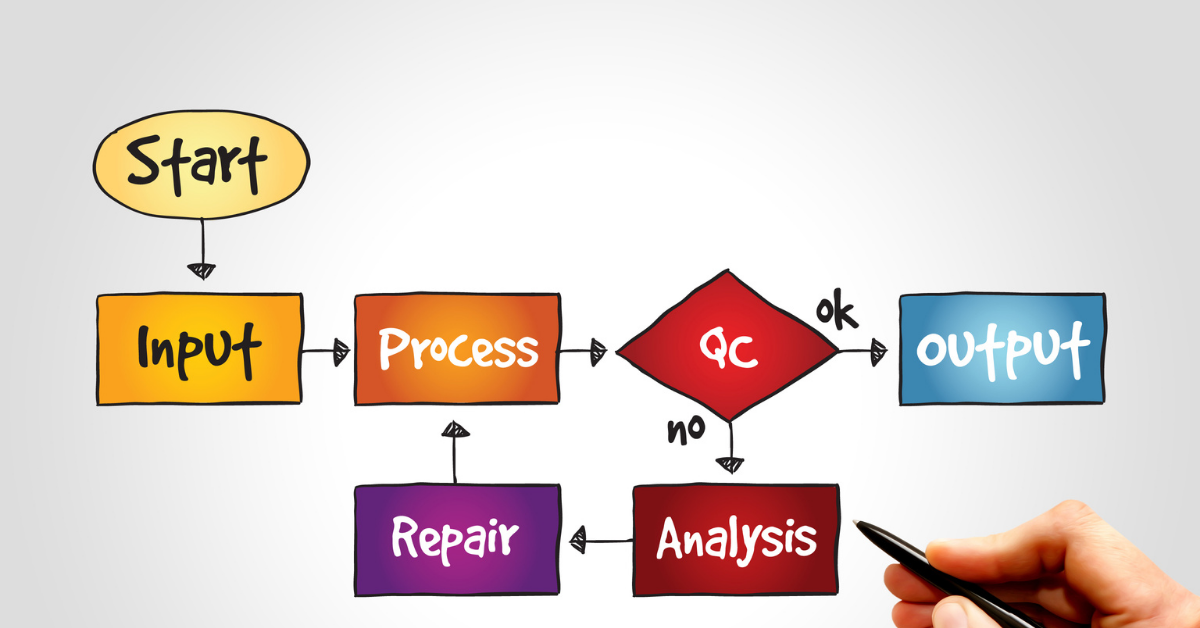 Flow Object Symbols
The three main flow objects of events, activities, and gateways is what defines the workflow.
Event – In the BPMN diagram, event symbols represent events that may be used for both starting and ending points.
Message: A message, like an email or text is sent or received.
Error: An issue has occurred, interrupting the workflow.
Activities – Activities are rounded rectangles, and they illustrate a specific task performed by a person or system.
Task: Tasks are the action that must be performed. Tasks cannot be divided out into additional tasks.
Transaction: Involves a payment process.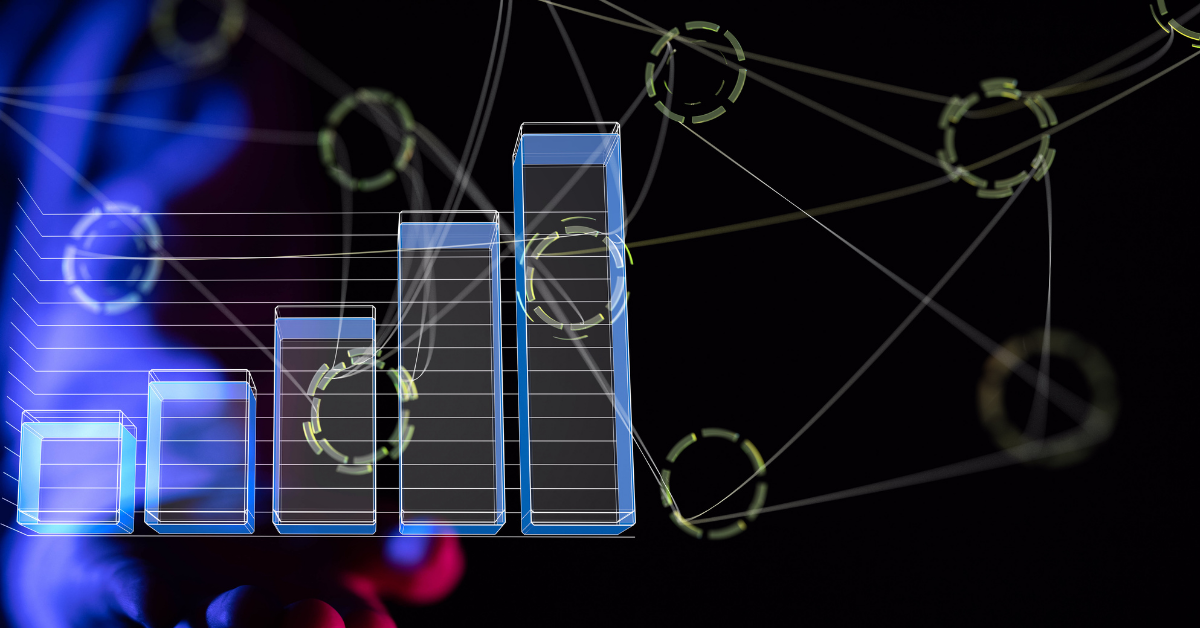 Sub-process: This indicates a set of additional tasks that are typically categorised together.
Event based gateway – A gateway in a BPMN diagram is a diamond-shaped symbol that can represent the crossing of paths, or an opportunity to change direction.
Gateways are drawn by selecting the fork in the road icon from the drawing palette and then dragging it onto your drawing element.
Exclusive: Exclusive gateways serve to delineate different parts of a process and can be set up in advance when entering the process.
Event-based: If you've been stuck in traffic for what feels like hours and know there is a big decision to be made at the other end of that last turn, this analogy should place you right where you need to be.
Parallel: Parallel gateways can happen concurrently, rather than waiting for a certain condition to be met.
Connecting Object Management Group
Connecting objects help illustrate how different pieces of the business puzzle fit together. There are three types of connecting objects: sequence flows, message flows, and associations. They're all represented by arrows.
Sequence flow: Maps the sequential flow of messages.
Message flow: A message is a communication that occurs between two or more participants in the workflow.
Association : Uses a visual representation to depict the relationships between data and objects.
Swimlane Diagrams Objects
Like a swimming pool where you're given lanes to swim in, activities within the company are demarcated with their own directions and speeds. Within those boundaries is also how they interact with others–with different messages being sent depending on what type of activity it is.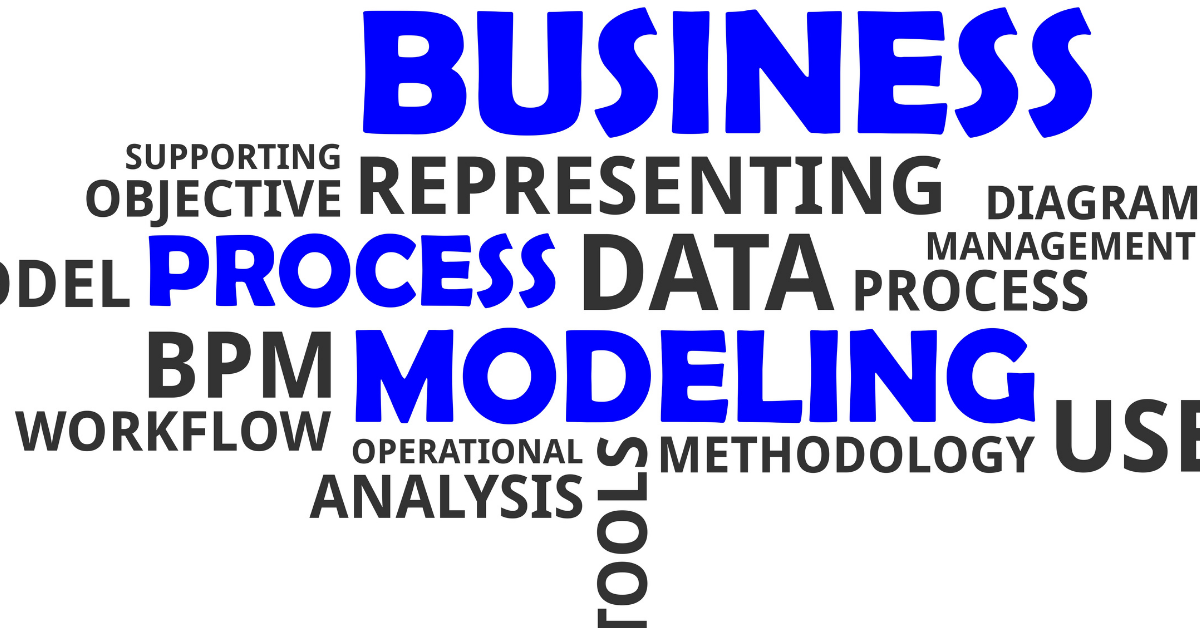 Model and notation BPMN often show message flow in the swim lane with the direction of the arrow indicating whether a message is sent, received or both.
Data Objects Symbols
Data object symbols represent the type of data or information that is required for the task. They do not influence workflow direction.
BPMN is a common visual language amongst an organisation's stakeholders. It allows everyone in the company to visualise how processes are running and what needs fixing.
This blog post has covered an introduction to some of the basics that you need to know about BPMN. We hope this can help you get started with your business process modelling.
Are you tired of…
Messy, manual processes that can't be scaled?
We work with operations leaders looking to digitally transform their manual back-office processes and procedures.
We combine your existing business processes with our software, plus decades of enterprise process re-engineering and change management experience to quickly scale and see the results you are looking for.