Top Challenges Faced by the Logistics Industry
Posted on May 31, 2019 by Sakthi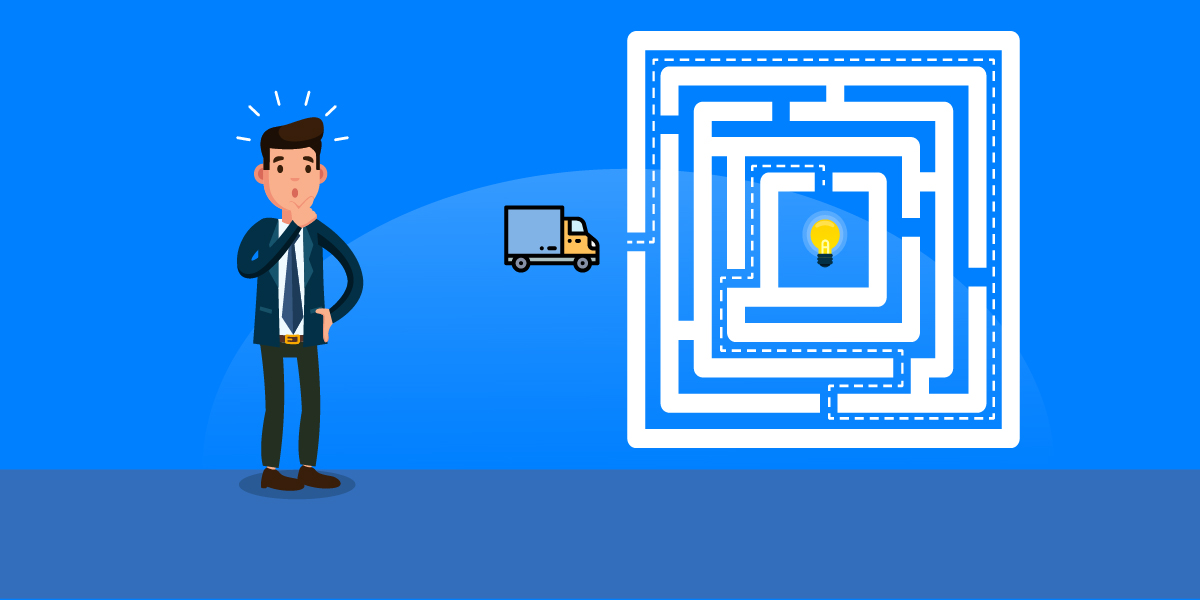 With the growth and popularity of the internet in the 21st century, there has been a steady rise in the growth of e-commerce industries around the world and one industry which has greatly benefited from this unprecedented growth is the logistics industry.
Logistics refers to the overall process of managing how resources are acquired, stored and transported to their destination, i.e., handled and moved along the supply chain. In business, logistics is defined as the management of inventory in motion and rest. Logistics management involves identifying prospective distributors and suppliers and determining their effectiveness and accessibility.
In 2017, the Global Logistics Market was valued at $10.32 billion (US Dollar) and is estimated to grow to $12.68 billion by 2023. This growth is expected to be spearheaded by the Asia Pacific region, given that there is a large manufacturing base in this region.
Despite its popularity in corporate circles, the logistics industry has had to face various challenges year after year. Some of the challenges that this million-dollar industry has had to contend with are as follows:
Government Regulations
Logistics carriers are subject to stringent regulations that are imposed by the central or federal, state and local authorities. Transportation rules, regulations and security vary from country to country and familiarising all the company personnel with these regulations can be a huge challenge. Further, these regulations limit the scope and autonomy of logistics companies and restrict their freedom to explore other viable options and opportunities.
Environmental Regulations
Most governments around the world have imposed stringent anti-idling and emission reduction regulations for vehicular movement in the country. For the logistics industry, such regulations could mean that the compliance cost could exceed their benefits, which in turn is detrimental for business.
Economy
The success of the logistics industry largely depends on the economy. The industry thrives when the economy is doing well during periods of growth (boom period). However, during periods of inflation or recession, the industry is pressurised by increasing compliance regulations, declining demand and additional increases in key cost centres.
Fuel Costs
A major cause of concern for businesses around the world is the increase in fuel prices, given that they are the highest contributors for rising transportation costs. Higher fuel prices result in an additional fuel surcharge for customers, thus increasing the total shipping cost or freight charge of products.
Transportation Costs
High fuel prices, increased wages and peaking inflation indexes together make up for the increase in cost of transportation. Companies should adopt a strategic approach to avoid such bottlenecks and bring transportation costs to a minimum. Failure to minimise costs results in a rise in expenses and subsequently, losses for the company.
Trade Wars
Trade wars between countries results in rising trade tariffs, which in turn forces companies to opt for intra-regional flow of goods. If these issues arise regularly and remain unsolved, they could prove to be a hurdle for the global growth of the logistics industry and market.
Technology
While technology is at the heart of the success of a logistics company and largely benefits the industry, most companies are tasked with answering questions such as 'who will pay for it' and 'who will implement the improvements in technology'. Answering these questions is necessary particularly for logistics companies that are based in developing and third world nations. Moreover, the cost of technology used in logistics is quite high, with only large logistics firms being able to afford top-notch technology.
Tracking of Inventory
Companies must track their inventory during its transportation from suppliers to the company and the end users. Increasing global competition has forced most companies to expand their operations and procure more vehicles for distribution. With such a large scale of operations, inventories must be monitored individually per vehicle, which is tedious. Further, procuring tracking consignment for each vehicle is difficult since these devices are expensive and can also be tampered with.
Relationship with Suppliers
The success of any logistics company hinges on the relationship with its suppliers. It is necessary to create, understand and follow mutually agreed standards to improve current performance and provide opportunities for improvement. Companies need to constantly work on their relationship with their supplier, keep them updated about their progress and ensure that the supplier is happy with their progress otherwise they run the risk of having their supplier conducting business with their competitor instead.
Shortage of Drivers
Most companies often struggle to recruit enough drivers since the growth in the economy has provided drivers with a more attractive lifestyle and pay than the logistics industry. This shortage has resulted in higher input costs and is threatening the long-term stability of the industry.
Meeting Customer Expectations
Customers form the core of any business and businesses are mandated to fulfill their expectations. With the rise in expectations, customers are unwilling to additional charges for faster shipping of consignments. This disproportion between customer expectations and willingness to pay makes it difficult for the logistics industry to expand since any expansion will result in a higher shipping costs for customers. Thus, there exists a stalemate between industry growth and customer expectations.
The logistics industry is undergoing a paradigm shift in its approach to business, with technology and simplifying processes being the core of this shift. To keep ahead of competitors, logistics companies should adapt quickly to this shift to succeed.
Boombirds is the best logistics workflow software that helps you to manage your field staff. Create workflows and trips, while effortlessly tracking and monitoring your fleet real-time. Boombirds simplifies your field operations with a host of features, including merging of trips and consignments, delivery route planning and optimisation etc.
Are you tired of…
Messy, manual processes that can't be scaled?
We work with operations leaders looking to digitally transform their manual back-office processes and procedures.
We combine your existing business processes with our software, plus decades of enterprise process re-engineering and change management experience to quickly scale and see the results you are looking for.