Operations Management for your Business Process Outsourcing Company
Posted on July 21, 2021 by Team Boombirds
Operations management is a key component of running any organisation. It helps to ensure that the running of the operations aligned with company procedures, or risk management plans.
This blog post will provide you with an overview on how you can optimise your operations management for your Business Process Outsourcing company.
So what are we waiting for? Let's get started!
What is business operations management?
Nowadays, the most important aspect of any company is how it can successfully turn its inputs into outputs.
They should ensure that this efficiency carries on throughout their business processes and organisation.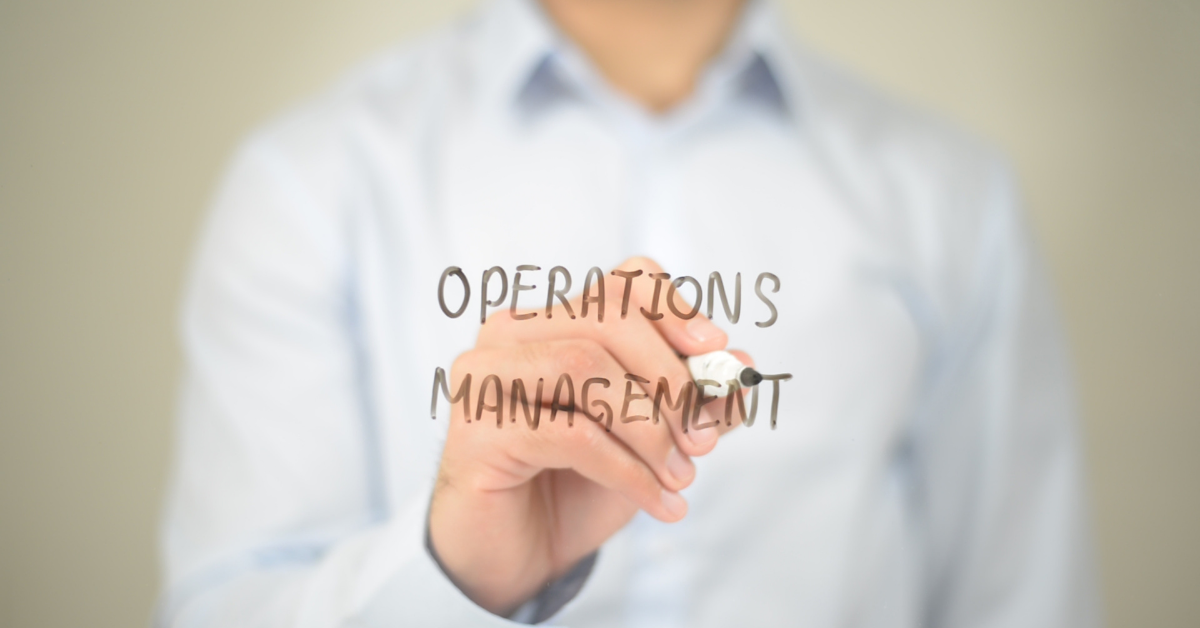 However, the concept in a service-providing company is not only about operations and management, but also how operations relate to the company's strategy.
Operations management in the service industry is also a process that helps the company to better understand how they can evolve.
Doing so will ensure consistency in all aspects of what you're offering your customers as well as help with predictability for scheduling needs, and efficiencies throughout the entire operation.
-Business Process Outsourcing Companies should use operations management to help create the highest level of efficiency possible.
-Corporate operations management professionals should be careful to manage their costs effectively while testing new revenue sources where possible.
Why you need to optimise operations management?
Business process optimisation is all about understanding your operations from the inside out. Firstly, you need to focus on what is and isn't working. And then you need to develop a plan of how to fix it or do things differently to make your operations management strategy to be successful.
Operations optimisation is an important factor for commercial success. Here are five reasons why you should consider taking a close look at operations optimisation:
Quality Results
The best way to become an operational powerhouse is by developing a process that ensures consistency. In order to retain your customer base and ensure accuracy in all of your work, a solution for managing processes should be top priority.
Efficient Operations
Optimising operations for a BPO includes getting rid of inefficiencies and finding ways to be more productive, which leads to greater efficiency. Efficiency makes it easier for them to meet customer deadlines.
Savings
Companies that implement operations management can expect to see substantial savings in time, money, and materials. Not only does optimisation result in cost-savings but also increased productivity levels which is a double win for any operation!
Compliance
Industry regulations and state/federal laws are constantly changing—and not complying with them can have disastrous implications for your business. Business processes optimisation can and should include assisting businesses in complying with regulations.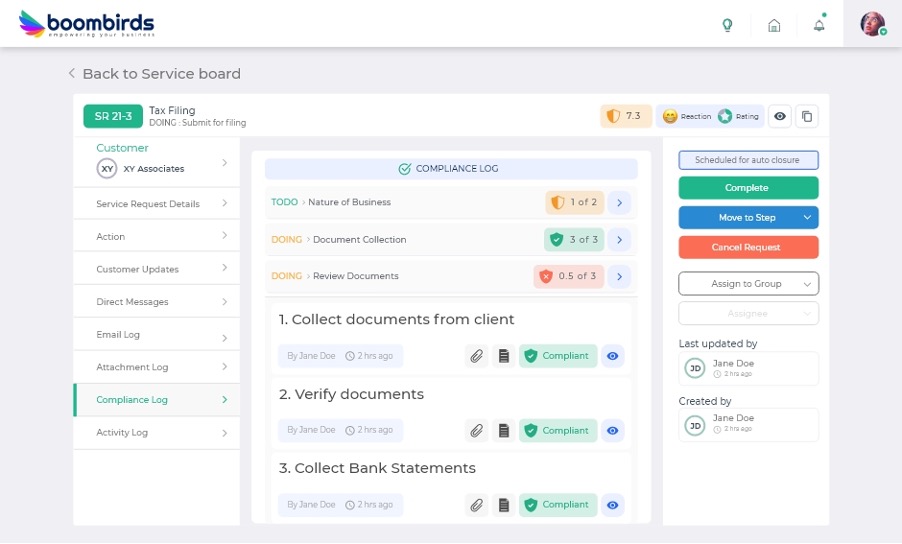 Tracking Performance within an organisation
It's never easy for executives to keep tabs on all their employees. That is, until tools like automated and optimised processes come along. These tools can ensure that monitoring is easier and faster by eliminating the need for human error or loss in accountability throughout your business!
The improved ability to monitor also keeps upper management informed so they can make decisions as soon as it counts – at precisely the right moment!
Implementing operations management improvements in your company's BPO services
Implementing operations management improvements in your BPO will not only make you more profitable, but it can also radically alter how a customer sees your business.
Management of the operations can be difficult to master. Although with the right support for your operations manager in place, you could see a drastic improvement in customer satisfaction.
So, how do you as an operations manager set up processes to better serve your customers and increase team's productivity?
Firstly, you need to start by identifying what is going well and not so well within your firm. After that, you want to identify where there are any gaps in performance or service level agreements that can cause customer dissatisfaction.
It's important that services performed by your operations management team are of high quality.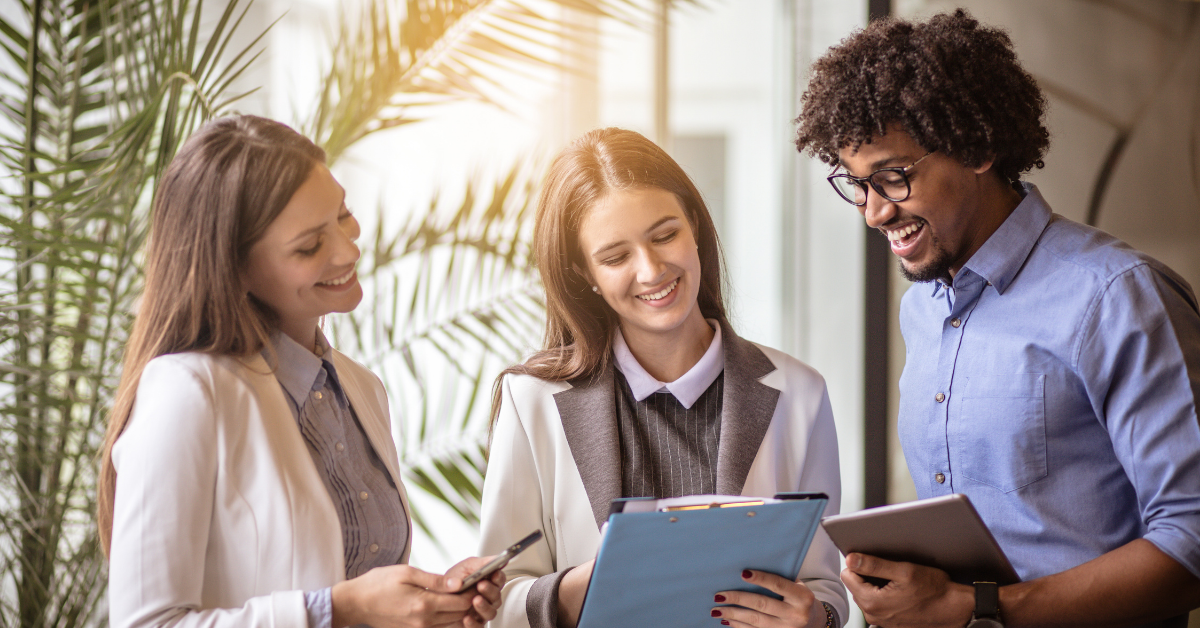 Next, you want to identify areas where customer satisfaction may be suffering due to production delays or flaws in the services.
For example, you can use surveys and questionnaires to gather customers satisfaction. Best practice would suggest something like Net Promoter Score where you ask customers how likely they would be to recommend your service to a friend or colleague. These survey results will help guide any improvements that need to be planned in your system.
Next, you want to identify areas where customer satisfaction may be suffering due to production delays or flaws in the services.
Again you can use the same survey to gather customers feedback about their level of satisfaction with different aspects of service performance.
Service delivery should be the main area of concern. The most important thing for operations management is to be proactive about potential issues before they become problems that require extra work and resources, or affect customer satisfaction significantly.
Tips for Business Process Outsourcing Quality Control Systems
Business Process Outsourcing has been a booming industry in recent years, with expected compound annual growth rate (CAGR) of 8.5% from 2021 to 2028. Businesses are finding themselves with more work than they know what to do with, and because of this management can become overwhelming very quickly.
Here are some tips that BPO firms can implement to evaluate their service line. Some examples include:
– Implementing a quality policy that details what it means to provide high level operations management
– Evaluating the operations management process and workflow of operations in your company by conducting an internal audit
– Gathering metrics to evaluate different service lines, monitoring the use of company's resources and team skills
– Create templates, e.g., process flowcharts and work instructions to ensure consistency in operations across different teams
– Conducting operations management training. Design a clear Standard Operating Procedure to be followed by your teams
Document work instructions with this SOP template: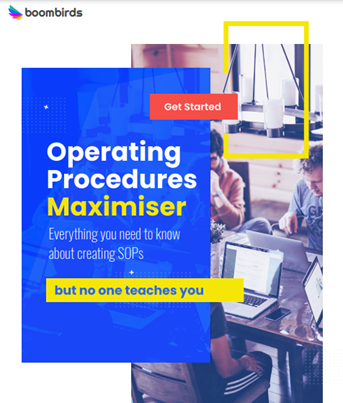 -Require operations managers to attend operations management training periodically (e.g., every six months) to help keep them up-to-date on the company's initiatives for operation improvements
As we have shared in order to maintain the high quality of service that customers expect, it is vital for BPO firms to have strong operations in place.
However, there are always opportunities to rethink their strategy and drive operations management improvements.
These are just some potential operations management enhancements you can consider. Also if you really want to get into the detail be sure to check out Lean Six Sigma. The sooner you start, the better off you will be.
Operations management is a key component of running any organisation. No matter what your business does, there are improvements you can make to improve performance through better operations management practices.
So be sure to find out more about how our no code platform can do the heavy lifting for you to optimise your operations, making sure your team is working on the right things, at the right time and following the right procedures.
Are you tired of…
Messy, manual processes that can't be scaled?
We work with operations leaders looking to digitally transform their manual back-office processes and procedures.
We combine your existing business processes with our software, plus decades of enterprise process re-engineering and change management experience to quickly scale and see the results you are looking for.