3 Ways Retailers Need to Leverage Business Processes to Stay on Top
Posted on August 20, 2019 by Sakthi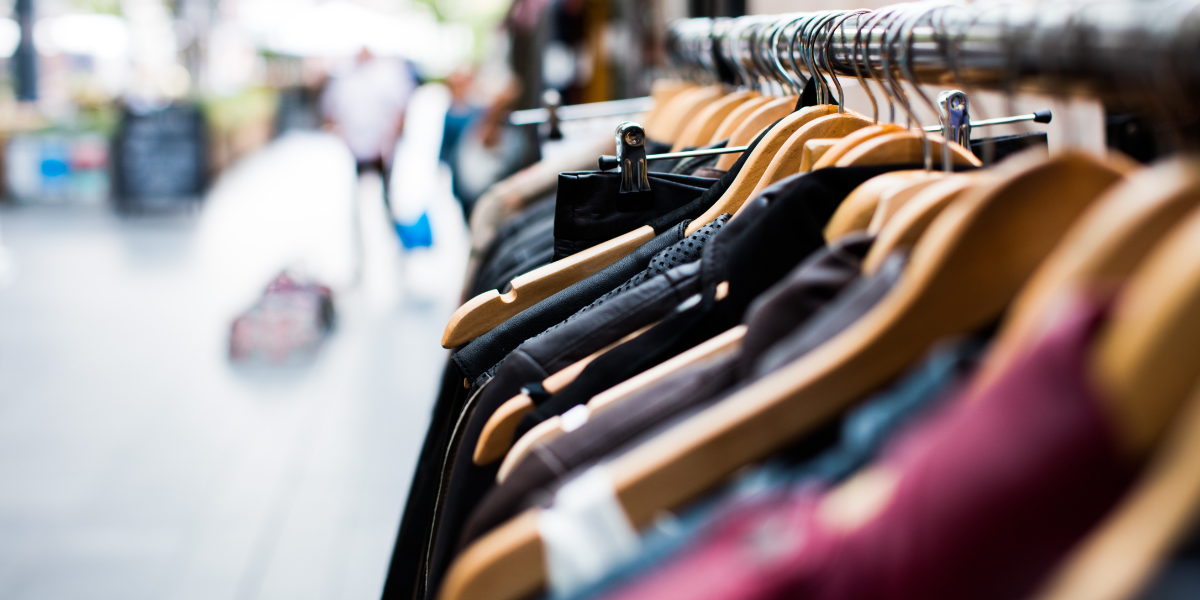 Retail business landscape is more competitive than ever before and running and managing retail processes is getting increasingly demanding and challenging. Not only must retailers compete with stores in their neighbourhood; to remain relevant and achieve growth, it is imperative that they now battle it out in the online world as well.
This is where things get interesting!
Today's consumers are somewhat divided.
Even though we can purchase whatever we want with a click of a button, many people still believe in brick and mortar, high street stores for certain purchases. "75% of consumers would prefer to go to a physical store to make a purchase, assuming the item is available both offline and online," according to a TimeTrade survey published by Forbes.
They prefer to see, touch and feel a product before purchasing it.
Or, as some retailers experience, shoppers like to do their research in person (i.e. try on clothes in a store to check for sizes and styles) but then go online to get a better deal than the physical store can offer.
So how do you ensure that you're providing a positive customer experience in your store, so they don't feel the need to purchase the same product online?
1. Prioritise Like A Pro
Managing a retail store means you must wear many hats – deal with stock, staff, customers, rent etc. So how do you manage to get everything done without letting an important area slide?
Concentrate on the tasks that directly translate into income. Encourage your team managers to concentrate more on sales and customer service as they are the primary priorities. Ask them to direct their fellow team members to follow the same. All the other activities come second only to providing excellent customer service in a retail environment. Without customers (or ideally raving fans), you won't have a business to worry about.
After sales and customer service, your focus must be directed to job priorities that will lead to income indirectly. This includes maintaining customer databases and leads, inventory management and restocking among other tasks.
Next, focus on job activities that indirectly drive income. These will include activities like organizing paperwork, cleaning stores and other administrative tasks. Setting aside specific times for employees to concentrate on these activities is important and sometimes hard to juggle.
You must clearly define all your tasks based on levels of priority. Tasks can be classified as must-do, should-do, and could-do. You must complete the 'must-do' tasks first as it holds the maximum priority, followed by 'should-do,' then finally if you have time left after completing the former you must complete the 'could-do.'
After you have a clear idea about everything that needs to be achieved, make use of Business Process Management (BPM) tools for Retail to create and schedule tasks based on priority.
2. Time Management
Managing and maintaining a proper time system may sound impossible. But once you have mastered this skill, then you are on track forever. Research has found that, during the first half of the day, our determination and energy levels are much higher. Make use of this approach and finish all your critical duties during the first half of the day. This will enable you to complete your tasks on time.
With the right Retail BPM solution, you can set daily goals for the team to achieve and allocate time for that task. It helps retail owners exercise conscious control over the amount of time dedicated to different tasks. Execute this method for 30 days to see if suits your firm. Over time, it will show you where bottlenecks appear or gaps in the working day that could be better optimised.
Break down your large main goals into minor small goals to ensure higher success rates instead of pushing your team with a bigger task to complete.
Former U.S. President Dwight D. Eisenhower said: "I have two kinds of problems: the urgent and the important. The urgent are not important, and the important are never urgent." Apply this to your list and see your productivity improve.
3. Automate and Streamline
Using the best retail BPM software, you can automate and streamline your business. It makes things easier and helps you to be more productive. By automating tasks, you will have ample time at your disposal. BPM tools help you align your processes and customers in tandem – create logical workflows, engage in collaborative conversations with your customers, engage with your employees and keep track of your business processes.
You can also create and track delivery personnel and field officers real-time, so there are even more optimization opportunities for your business!
Scheduling tasks, enabling delivery confirmations, viewing store audits, sales order placements – all in one place saves you tons of time and effort. You can also create multiple customized workflows to suit your retail business.
Want to know more about the problems faced by the retail business? Then read about the 7 Obstacles faced by retail businesses and how to remedy them.
Are you tired of…
Messy, manual processes that can't be scaled?
We work with operations leaders looking to digitally transform their manual back-office processes and procedures.
We combine your existing business processes with our software, plus decades of enterprise process re-engineering and change management experience to quickly scale and see the results you are looking for.