7 Obstacles Faced by Retail Industry and How to Remedy Them
Posted on June 20, 2019 by Sakthi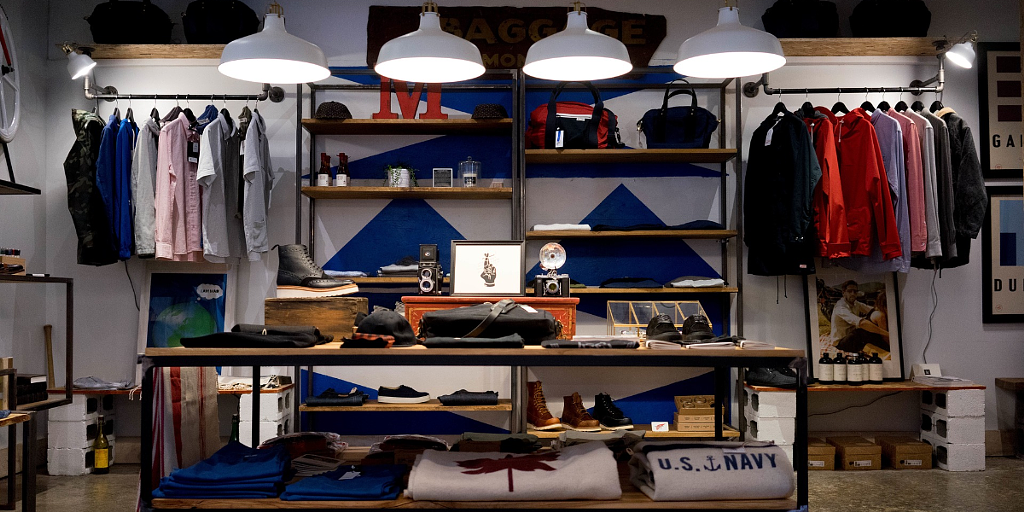 We are in the digital age. While we are yet to invent time machines and rocket boots, cloud-based services are here. And they are here to stay.
Yes, we are looking at the most talked about SaaS (Software as a Service). 2017 was the year of SaaS companies. They have proved to be a huge success in these few years.
According to a brave prediction made by Retail Business CISCO's Global Cloud Index, SaaS will boom to a great extent from the year 2013 and Infrastructure as a Service (IaaS) will drop down to 28 percent. Thus, many SaaS businesses have sprung up and will continue to do so in the foreseeable future.
So, are you a retail industry and is your enterprise being crushed by the sheer amount of structuration and planning that is required? While it is a herculean task to map out the numerous processes at hand, structuring the job in a way that deadlines are met, and responsibilities are shared equally. The pressure to eliminate inefficiencies and the need for speed increases with competition.
Regardless of the size of the industry and the capital inflow, we need to acknowledge that all businesses require assistance to help manage their work. A retail industry undergoes many challenges. Some complex, some elementary; some related to sales, profit and losses. Some related to the workflow of these applications. The latter is what we will be actively focusing on in this article.
Some of the common issues are as follows:
The problem of plenty:
This theory usually refers to the abundant availability of resources that get increasingly difficult to derive utility out of. But here we are referring to the abundance of responsibilities that need attention. A typical SaaS business that deals with fleet services, the retail market and audit firms are likely to be faced with many responsibilities. Starting from ensuring the timely deliveries of orders to dealing with bulk orders to ensuring the tasks are assigned to the right department, a SaaS company is highly likely to capsize under the pressure of unregulated orders and unmapped processes.
The number dump:
The more a business and its product get popular, the more orders they receive. Thus, each payment is likely to increase the accountant's job. Thus, before they know it, these businesses are likely to be knee deep in bills, recurring orders, balance sheet issues, calculation mistakes and more. Having to manually calculate the bills or do inventory can be extremely cumbersome, inefficient and time consuming. Calculating it through automation seems like a dream come true.
In a "nutshell":
Let us refer to small or medium businesses as nutshell businesses in this article solely to indicate that such businesses, unlike bigger enterprises, have limited resources to work with. They are more vulnerable to risks. So, a nutshell business is likely to have limited employees, capital and funds. Thus, to hire people to go into the nitty gritty of the workflow- to map out tasks, get reminders of deadlines, assign tasks – and to do all this manually can get incommodious, expensive and slow. Bringing in a tool that can help automate all these tasks can help the business go a long way.
The control room:
In a SaaS business, it can often get confusing to know who/which department is in charge of what task. This issue can look extremely pronounced especially if the business in question is a small one. The admin may or may not be aware of how the work is flowing. This, in turn, can give rise to many other issues like lack of transparency or ethics. Apart from this, there are issues that are not in the hands of the organisation. The delivery time promises vary due to many unforeseen circumstances. Security breaches can occur as well.
Communication is the key:
Most organisations do not have a well- planned feature of being able to get in touch with the people working in the organisation. But, having an end-to-end conversation with the customer can do wonders for a business. It keeps the office informed about possible delays in deliveries, misplaced orders or any other issues a customer is likely to face. Such issues can be addressed as and when they crop up and can be weeded out immediately. This also helps acquire feedback and in turn, helps correct any possible wrongs. But commonly, not many businesses have the option for customers to contact the office directly. They are handled by call centers instead.
The impostor/ impersonator:
One crucial point to highlight is that SaaS businesses constantly need to rely on third parties for their services. This can be as small as the delivery personnel. This person is entrusted with the job of collecting a product or picking up a person to ensuring that the product or person is safely taken to the destination. The product or person in question is completely vulnerable to the delivery executive for a certain period, regardless of how brief it is. Similarly, a business also makes use of a third-party software to perform accounts or manage workflow. The kind of threat that is posed by these applications are likely to occur in the form of security breaches and malware.
Take your pick:
There are numerous applications that help manage the workflow of a business. But not all of them are likely to be inexpensive, easy to grasp or use. Employing the wrong software may cause a business its money, credibility and more. One needs to test the waters that they are about to enter. Though this might not appear as a pressing issue, it is quite important for a business to ensure that it has invested in the right software. While the company must ensure that the application meets all its needs, it should also be aware that the business is allowing a third party into its domain.
The above complications can be remedied easily. All one needs is a trustworthy tool that can not only help manage the workflow in an organisation but also keep the managers notified as the tasks near completion.
The terms "workflow management" or "Business Process Management" are quite common in the world of SaaS businesses. Any entrepreneur will be familiar with the fact that a business, if left unregulated or unplanned, will fall apart at the seams.
Now what is workflow and why has it got everyone worked up?
Workflow, loosely defined, refers to the functioning of certain operation in a procedural, uninterrupted manner. Workflow management in the context of a retail industry, refers to the streamlining of one's work in a smooth and seamless manner. There exist numerous applications that can aid in this process.
Managing the workflow helps cut the clutter. It helps eliminate most middlemen or third parties and makes use of one single tool. As mentioned before, this helps decrease the number of people in the payroll of a nutshell business.
Repetitive, manual work can get quite difficult to work with. It also gets difficult to eliminate any possible human errors. But managing the workflow through an automation can save time, increase efficiency and help a business stay ahead of its competitors.
Workflow management tools are usually user friendly and easy to grasp. Thus, it enables anybody, with minimal knowledge of all the technicalities to operate the tool and produce desired results.
Many workflow management tools for retail industry also ensure that customers can have an end-to-end conversation with the people who are directly involved with their product or service. This aids in including the customer in the workflow and give a wholesome result.
Automation is also about consistency. Feeding data into an application will help plan one's tasks, assign it to the concerned department, to spell out the tasks that need to be completed and the deadlines that need to be met.
As the owner of a retail industry business, if you are looking to crack the code on how to make your workflow smooth and simultaneously deal with other potential obstacles, the golden age of SaaS is here. There are numerous SaaS applications for retail working hard to give you a smooth and easy work life.
Do want to know more tips to run a successful retail business. Then read about the 3 important tips to successfully manage your retail business.
Are you tired of…
Messy, manual processes that can't be scaled?
We work with operations leaders looking to digitally transform their manual back-office processes and procedures.
We combine your existing business processes with our software, plus decades of enterprise process re-engineering and change management experience to quickly scale and see the results you are looking for.