3 Business Processes You Can Automate Quickly
Posted on January 5, 2022 by Deepa Lakshmi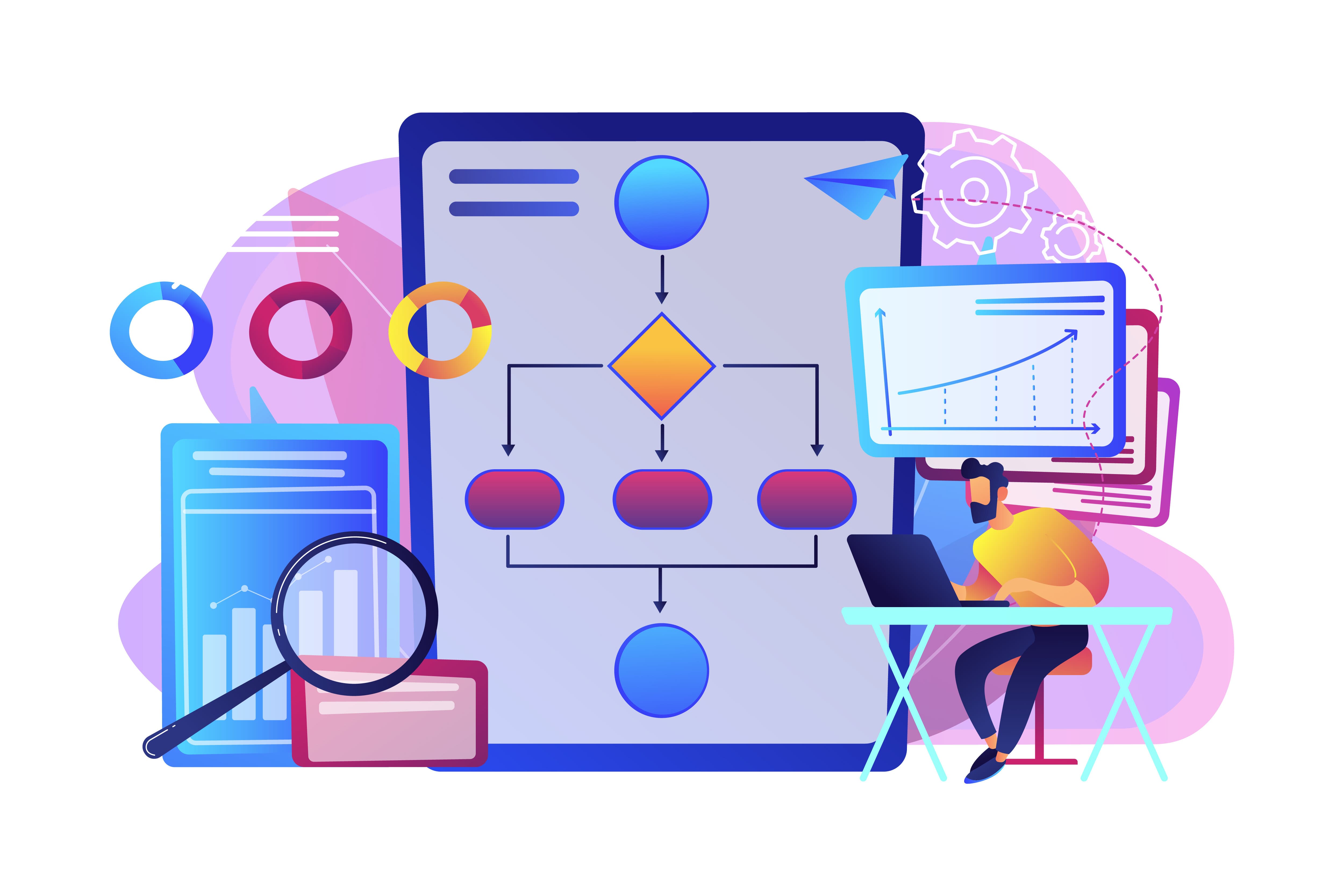 We all know that automation is the key to saving time and money in business. If you're feeling like you can't keep up, it's time to automate some processes. Here are three easy-to-automate business processes that will help your business stay organised and productive:
Start by Documenting Your Operational Processes
Automating business processes is about cutting costs, boosting productivity and reducing errors. Automating business processes with BPM software is a great way to increase efficiency, but before you do so there are some things that need documenting.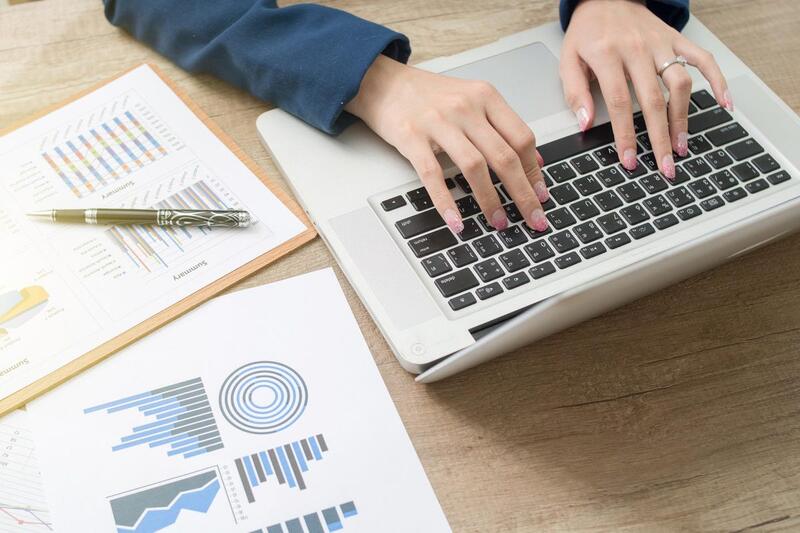 It's important to document what the business processes will look like and how people should interact when following these steps – otherwise known as workflow documentation.
For example, before automating a business process you will need to understand what each step of the business process is, who is in charge, and how long it takes – this will allow you to determine how much time and money your business can save.
Writing down your business processes isn't as difficult or time consuming as it may sound, and the benefits are immense.
Business Process Documentation
Documenting your existing processes is important for various reasons including:
– to define the business process flow, roles, workflows and decisions needed in order to complete a given business activity or transaction
– provide guidance on how tasks should be performed under specific circumstances
– provide business rules so that business decisions can be made when the business process needs to adapt in order to complete a given task
Most companies have Standard Operating Procedures (SOPs) documents. However, these procedures are usually very static and not dynamic enough, as well as rarely updated. That's why businesses are now choosing business process modeling with a new way.
Although it's important to have them, companies need to remember that they need to adapt accordingly to different circumstances. Regular review should be conducted to check if business rules have changed, and the business process has to adapt accordingly.
To document the current state, business processes can be noted down with flowcharts or checklists. If you're interested in starting to write up your own SOPs (Standard Operating Procedures) then this blueprint will help make it easy for you: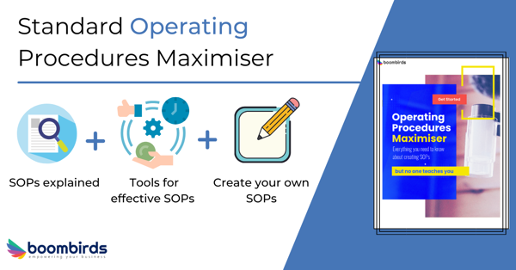 Once you've finished this first step, then you can start thinking about business process automation, and how business process management software can help make your business run more smoothly.
3 Easy-to-Automate Business Processes
Employee Performance Monitoring for HR
In order to best achieve their intended results, firms today must have a more robust and contemporary performance management system that rely on real-time data. Automating your employee performance monitoring with technology can play a significant role.
With business process management software, companies can track how long it takes their employees to complete a set of steps that they regularly do every day at work. This is helpful when trying to determine if there may be some aspect of the business process that can be improved.
Not only that, with business process management technology, you can gain visibility into processes that are otherwise out of sight, protecting your business from errors and omissions. Allowing you to make smarter decisions based on what's happening in real-time.
Interesting Read: 5 Ways Process Automation has Revolutionised Modern Businesses
Business process monitoring is a great way to help ensure that your employees are performing the core processes in your business correctly. Monitoring their performance objectively with real-time data will help business owners identify individual and team performance, problems and areas for improvement.
With business process management software you can gain full visibility into how your employees follow the core business processes in your organisation so you can quickly identify problems before they become critical issues.
Here is an example on how you can track your employee performance and task progress in Boombirds: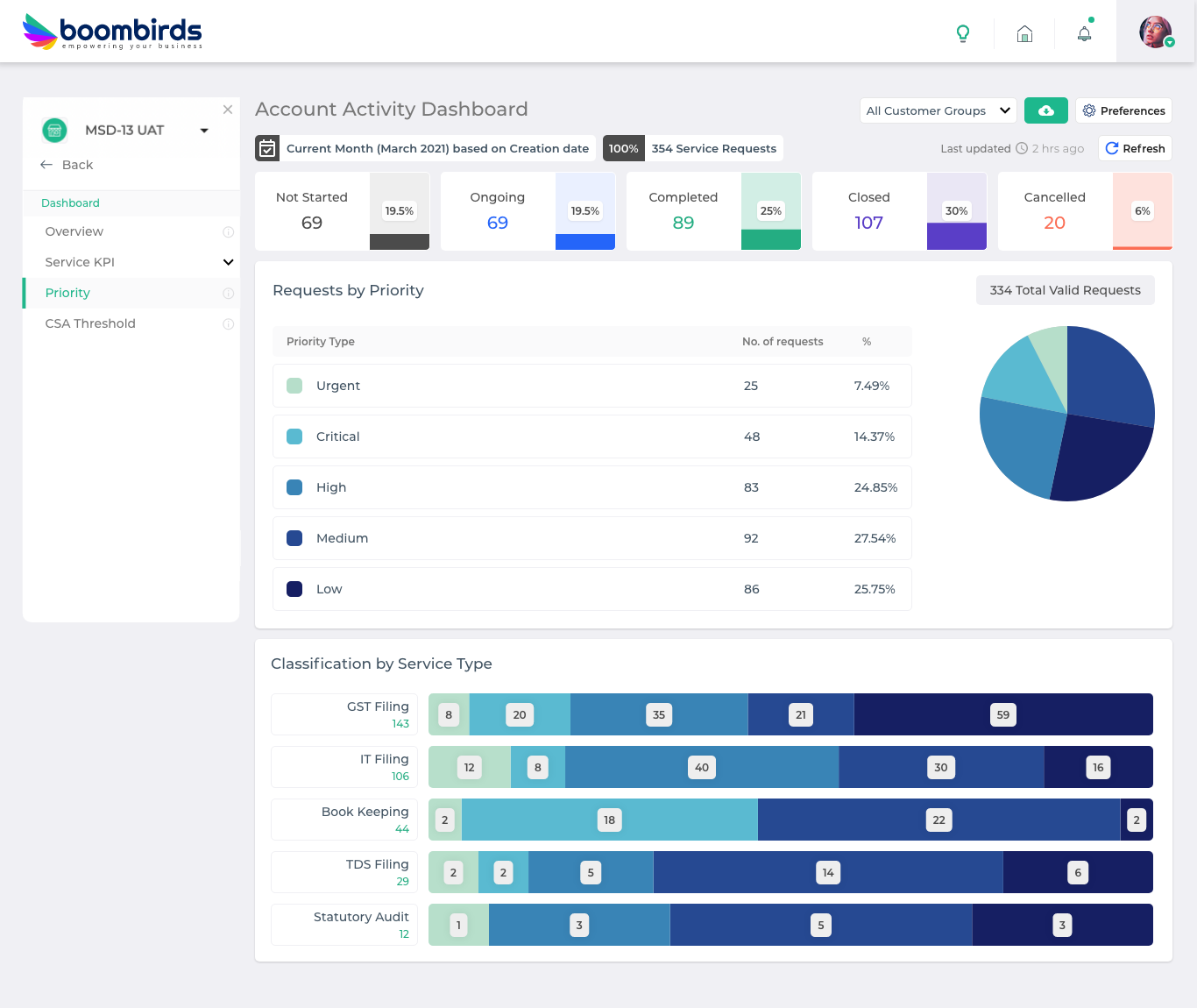 Notice that you can track how many tasks are completed, ongoing, and not started. In addition to this, Boombirds can also track your employee work hours automatically! No more manual and error-prone timesheets.
Workplace Health and Safety Audit
A workplace safety and health audit is an evaluation of a company's occupational safety and health risk level. The goal is to identify hazards, assess their impact on employees' safety and health, suggest solutions to minimise or eliminate the risks, and keep track of compliance with these recommendations over time.
The safety of your workplace and employees is process that you need to take seriously. Employees have the right to work in a safe environment, and this is your responsibility as an employer or business owner. It's better to be proactive than reactive.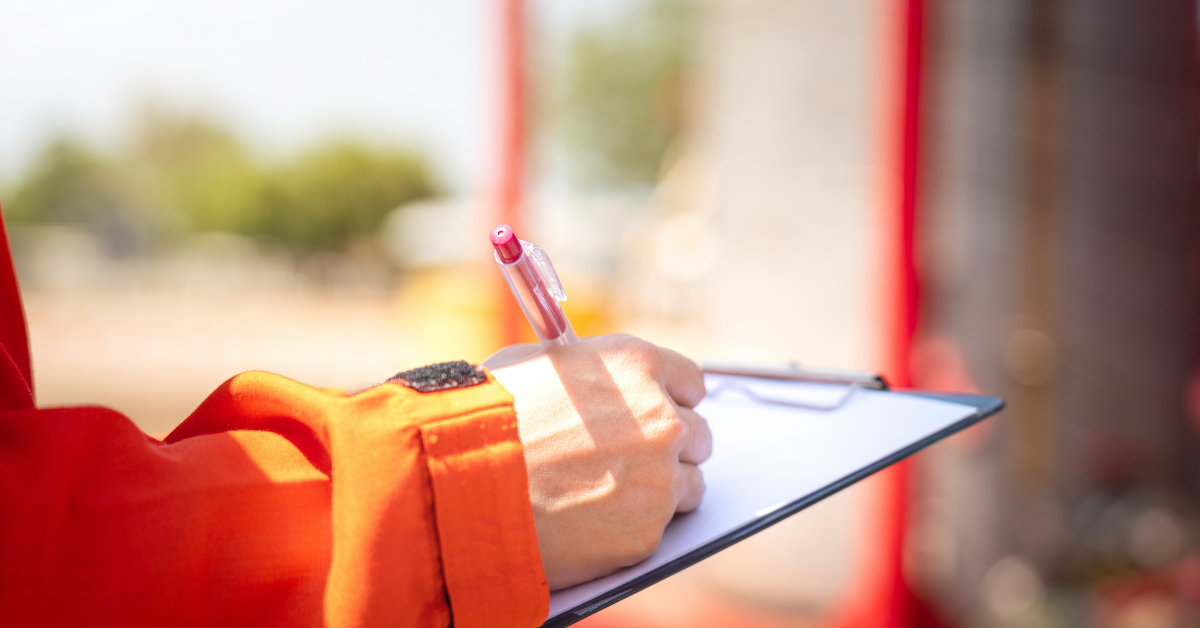 When it comes to workplace health and safety, automation is key. Automating the way you assess risks in a business environment can help ensure that every precautionary measure has been thought about and taken before implementing them on-site or off-site for your employees' peace of mind.
The process of automating workplace safety assessments also includes the need for detailed business processes and action items. When you use software to manage these tasks, it can help streamline your workflow in order create an efficient way that meets regulatory compliance needs.
Audit Management
Another business process example that you can think about automating is audit management. This business process is related to how you track and monitor audits across the company, which can be especially helpful in ensuring your business meets regulatory compliance needs.
Of course, when it comes to automating this business process in particular, having detailed business processes and action items in place before implementing them will help accelerate your audit process performance.
For any type of audit services (e.g., internal, external or health and safety), compliance standards should be in place to ensure you are fulfilling your obligations.
You need a super-power to keep the lights on in your audit program, but it's not as hard with effective and well-documented processes. With everything connected, monitored in real-time, and an effective compliance program, you can identify problems quickly so that the risks don't get out of hand.
Business process automation for audit management is the way to keep your business up and running. Improve the quality of your audit engagement, cut down on paperwork processing and manual oversight, and have the business assurance you need.
Improve audit management processes by reducing time spent on routine tasks with business process automation software.
The journey to a better business starts with little steps. Automating some of your processes can be the first step in making your company more efficient and profitable. The first step is figuring out which of them are worth automating, then moving forward with that process.
We can help you figure it all out and start this journey by getting into a strategy call so we can create an action plan that will help take your business process improvement to the next level.
Are you tired of…
Messy, manual processes that can't be scaled?
We work with operations leaders looking to digitally transform their manual back-office processes and procedures.
We combine your existing business processes with our software, plus decades of enterprise process re-engineering and change management experience to quickly scale and see the results you are looking for.