Audit Workflow: How to Run a More Effective Audit
Posted on May 19, 2021 by Team Boombirds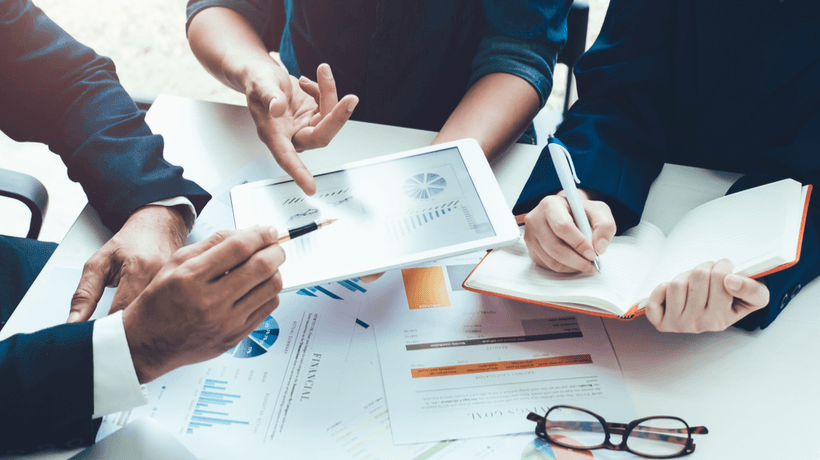 The audit workflow can be a bit daunting for even the most seasoned professionals. There are many different things to keep track of and compliance is always on your mind.
This blog post will discuss how to make the audit business process more efficient so you can spend less time worrying about it!
What is considered an effective audit workflow?
Effectiveness is a key goal for any audit, but it also means different things to different people.
For auditors and audit committee members, it means both having an effective system and being able to see the effects of that system on the company they are auditing.
What constitutes success varies by the company as well. In some companies, cost savings will be more important than compliance with internal procedures; in other companies, those two measures could be equally weighted
So, what does it mean for my firm to have an effective audit workflow?
For auditors, it can involve both improving visibility into operations as well as eliminating redundant tasks to be more efficient with their time.
An effective workflow also includes having a plan for moving through the audit process that encompasses detection methods and any necessary adjustments due to changing circumstances.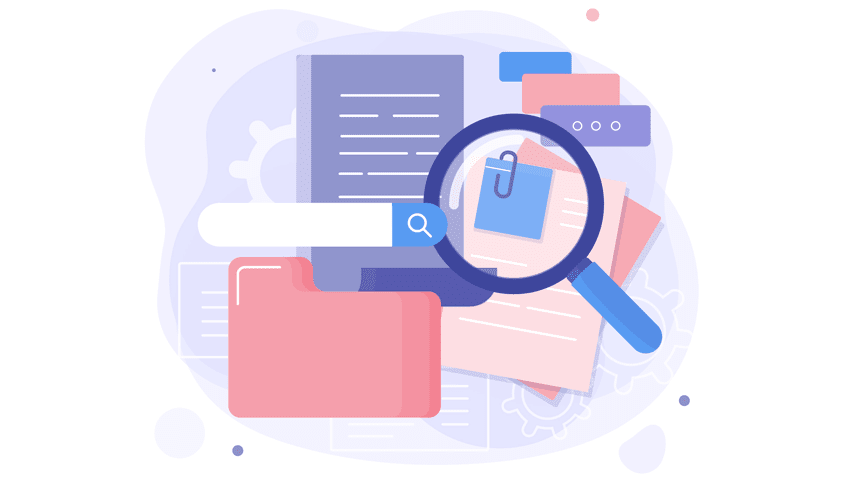 One other major component of effective workflows are compliance measures — these ensure that all areas are monitored throughout the whole process so there aren't mistakes or missed opportunities later down the line.
When you're looking for help with your workflows, it doesn't have to be expensive. There are ways for you to improve your workflow management by incorporating the three elements we will explore in this blog!
How can you improve audit process effectiveness?
To conduct an effective audit, a company must have clear procedures in place and qualified, as well as accountable people in its employ.
There are essentially three components of an effective audit process:
The First Component: Planning
Audit planning is a must-have component when it comes to managing both internal and external audits.
Excellent audit planning will help the auditor to minimize risk, maximize efficiency, and meet its objectives at a decreased cost. Auditors typically also use this process to select team members who are most qualified for the type of audit service.
In the audit planning phase, senior management should work together with the team in the department for them to understand and support the process as a whole.
This will allow everyone to have a heightened sense of accountability which improve the team's effectiveness and compliance within the process.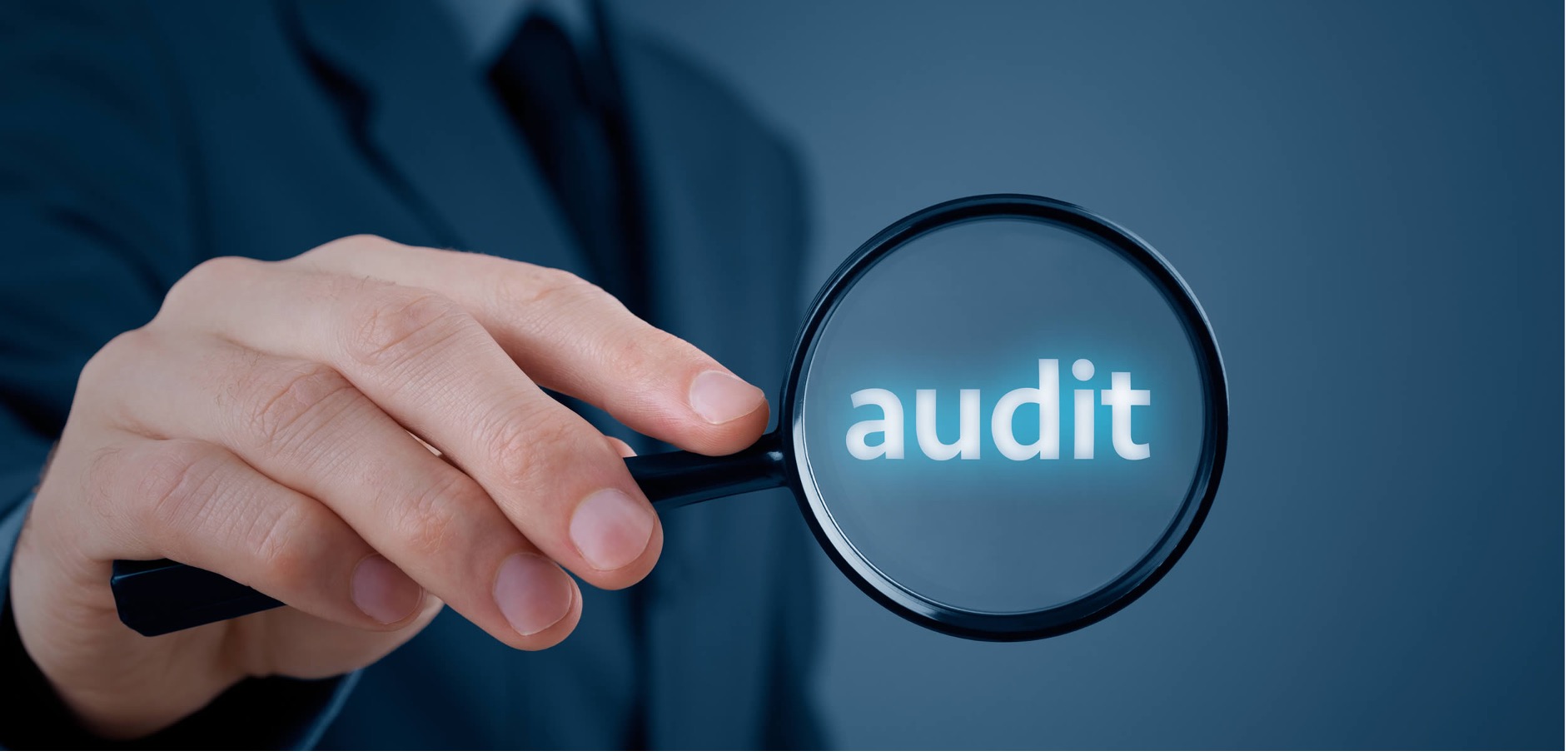 To adequately prepare for audits, auditors should account for risks that might emerge, issue tracking mechanisms, as well as strategies to combat significant changes in the organisation that would harm the audit program.
What are the activities that you should do in the audit planning process?
The plan should include written plans and policies that help direct the auditors with their schedule and tasks. The plan should count for the audit workflows, time frame, and resources.
The audit workflows should be created to remove redundancy and allow the auditors to focus on what needs more attention or audit activities that need specific skills.
Activities in this process include:
1. Creating a list of all tasks – and grouping those tasks into projects with similar objectives
2. Assigning an owner for each project
3. Listing out time estimates per task then adding them up so you know how much time is needed in total
4. Categorising tasks by importance levels from high priority to low priority
In the planning process, you need to also include metrics for a performance indicator. By doing this, you can determine whether an internal or external audit contributes to business goals and supports the mission of your business.
The Second Component: Visibility
The first step in any successful audit is visibility. You need to be able to see the operations of a company to understand where you should focus your attention.
In an audit, visibility can mean lots of things. This visibility can come from walking through the audit work processes or daily management tasks and decisions. Or it could also mean team communication and access to information.
If you don't have a clear picture before beginning your audit, it's easy for things to get lost in translation as the project progresses.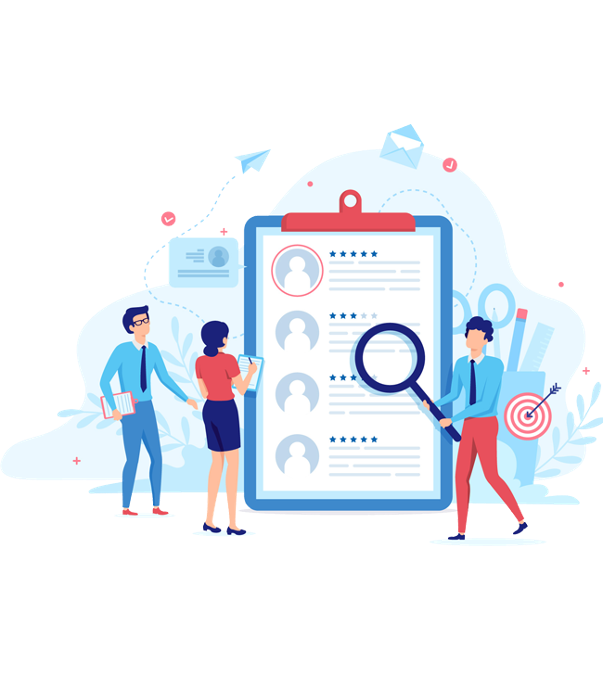 A lack of documentation when conducting an audit can lead to redundant tasks, incorrect data collection and analysis, missed opportunities for remediation and improvement and decreased visibility due to miscommunication between team members about who needs which information from whom at different points in time.
So, how do you increase operational visibility during an audit?
Document everything!
During the audit, you need to have a complete report of all the things happening throughout the audit process.
Document key decision points, work responsibility, the audit plan and program, and the most important thing – keep track of all financial reports and documentation.
This will not only increase visibility but also ensure that no important facts are missed.
Proper documentation provides an opportunity to identify problems with your system or workflow during the audit process.
If this is the case, then it's very possible that other people in your team were experiencing similar issues without knowing about each other!
Creating documentation of what was done during an audit gives employees insight into how they might be able to fix problems on their own before getting professional help.
Audit Documentation serves several additional purposes:
1. Assisting the engagement team with planning and performing the audit
2. Assisting members of the engagement team responsible for supervision to direct and supervise the critical audit objectives.
3.Maintaining a record of important organisational documents for future audits
4. Enabling the auditors to conduct quality control reviews and inspections
5. Serves as an evidence-based conclusion for the auditor's achievement
Here is a helpful workbook to get you started with Audit Workflow Documentation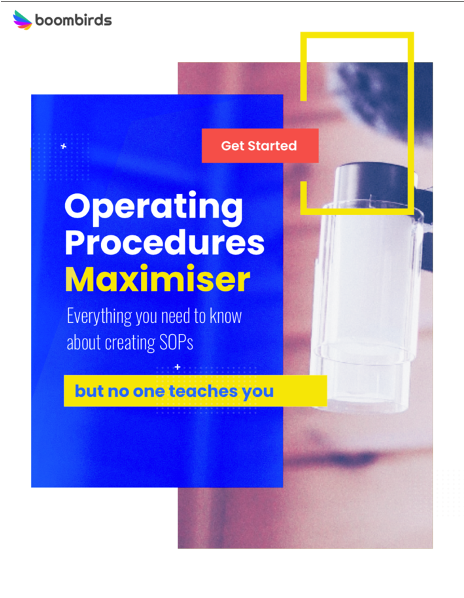 Maintain An Open Line of Communication
Whether you're conducting an internal audit, external audit, or any audit requests – communication is a priority.
Example of in-app communication collaboration in Boombirds: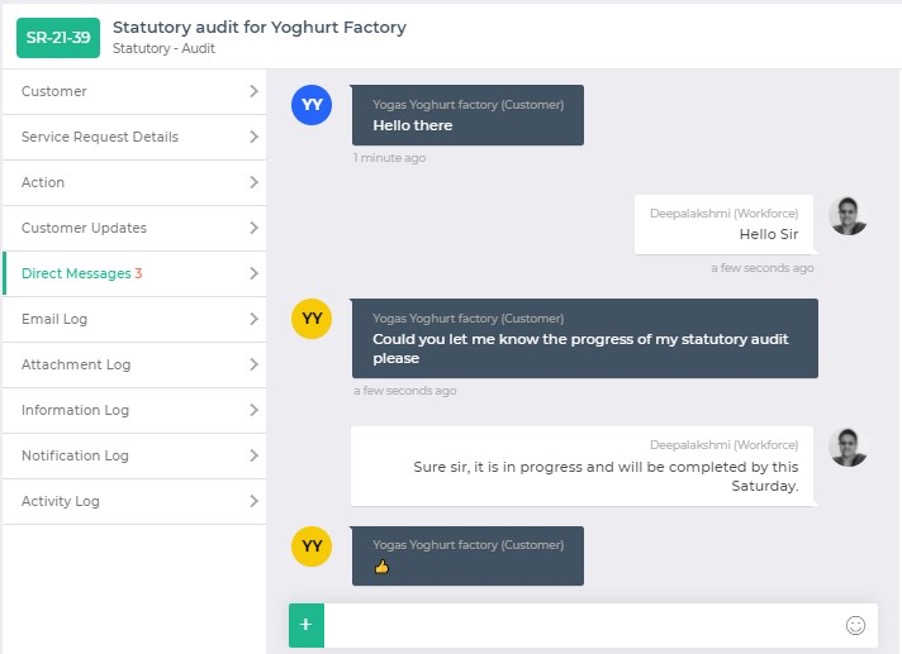 Inversely to the traditional way of weekly or monthly business meetings, the best practice in increasing visibility is to communicate with your team through a means that is more frequent and faster. Putting this into place enables auditors for greater control when needed.
An open meeting where everyone is accepting of feedback can improve the quality of work.
Map Out your Audit Workflows
To increase operational visibility, you should map out the audit process and identify where you are operating inefficiently.
This will enable you to eliminate redundant tasks in areas such as data capturing, reporting, and initiating corrective action plans for non-compliance issues.
Another way to increase visibility is by conducting a targeted audit of processes that have high-risk factors or regulatory requirements.
These audits can help organisations better understand how their operations impact them financially which should result in increased operational efficiency moving forward.
Setting up workflow in Boombirds: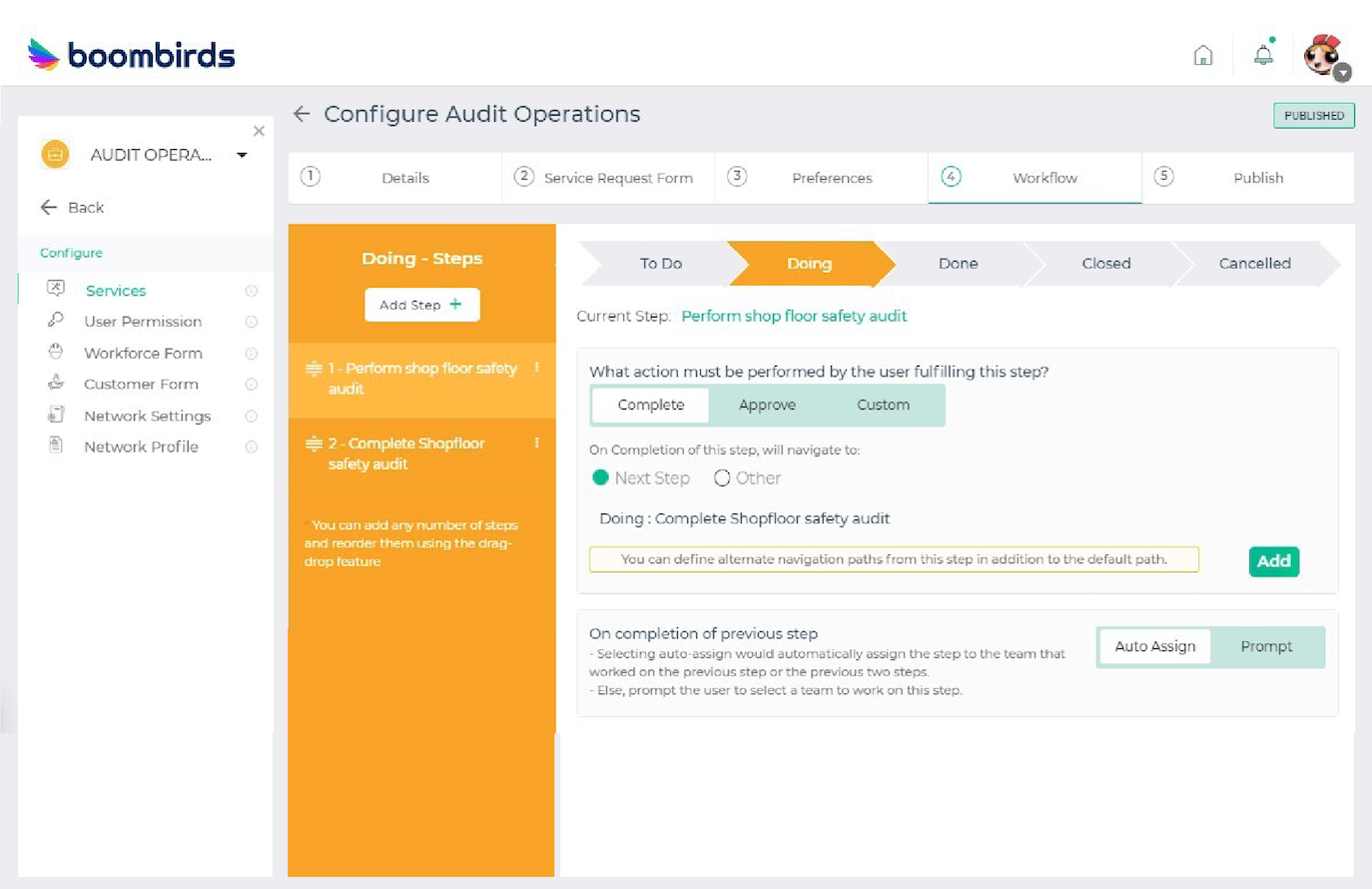 As part of performing internal controls, you should periodically review and update your business processes. This is done by reviewing procedures and updating them to keep up with changes in the business environment.
Operational visibility is a crucial part of improving your audit workflow management. It's important for auditors not only to know what they're looking at but also why it needs to be looked at. This is because an audit has two basic parts: risk assessment and control testing
With the abundance of information and projects that auditors usually do at the same time, it can be difficult to know which one needs more attention. To avoid this confusion, assign priorities to your audit project.
The Third Component: Process Compliance Training
Process compliance and training is a part of internal controls to reduce risks and increase audit quality.
This entails educating staff on the company's procedures, policies, processes, etc., as well as ensuring that they follow those guidelines accordingly.
Maintaining risk and compliance should never be ignored because they can help with maintaining standardised audits, but also save money for the company.
Compliance is not restricted to external, but also includes the enforcement of procedures and policies set by senior management.
The internal aspect of the process means that team members follow written policies. They do this to ensure controls in the business environment and minimise any activities that steer away from the audit program's goal.
An effective method to enforce process compliance is to incorporate process and audit checklists in your operating procedures: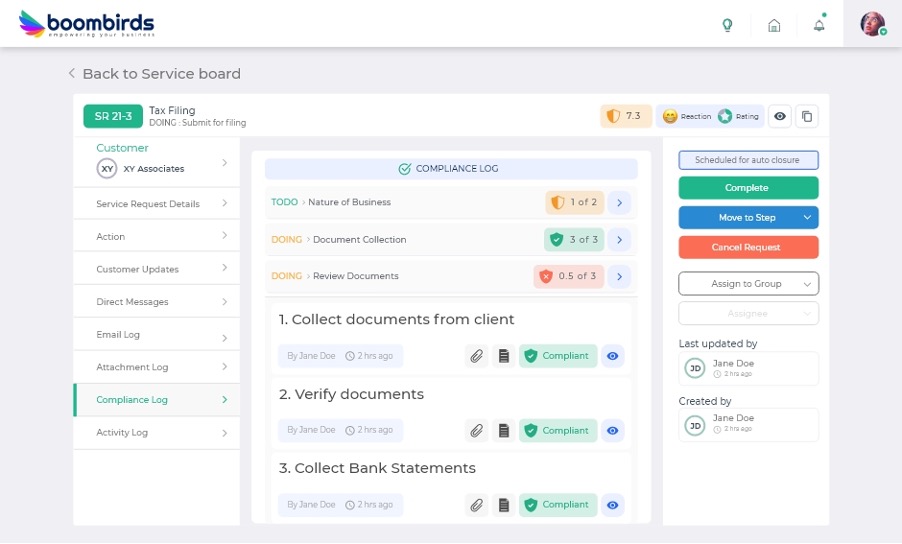 Senior management can review the team's activity and adherence to the process by creating a report of their performance with corresponding logs at each step. This way they would be able to see if, at any point in time, auditors have imposed a risk on the organisation.
Regulatory procedures – which relates to external compliance – established controls in the accounting and auditing profession which helps to maintain trust in the financial reporting system.
To comply with regulatory requirements, companies must be able to produce audit documentation that can be reviewed and verified.
An example of this includes data security, following a code of conduct and procedures that guide auditors and accountants to do their job.
Planning, visibility, and process compliance are the three key components of an effective audit.
Boombirds Audit Services Management Software is designed to make your audits more efficient and less time-consuming by streamlining all the necessary steps in one place so you can focus on what matters
Find out how we've helped other companies with their processes today!
Are you tired of…
Messy, manual processes that can't be scaled?
We work with operations leaders looking to digitally transform their manual back-office processes and procedures.
We combine your existing business processes with our software, plus decades of enterprise process re-engineering and change management experience to quickly scale and see the results you are looking for.