Don't have effective task management in place? It could be killing your business in these 3 Ways
Posted on December 1, 2020 by Team Boombirds

Small businesses often do not use effective task management, favouring spreadsheets (or worse still, paperwork), which can quickly become laborious and arduous, for managers and team members alike. This is especially true when the business grows, and the customer base increases – bringing about a drastic increase in the tasks of every team, often resulting in a single team member entrusted with multiple tasks!
So how, as a member of the leadership team, how can you ensure you are taking advantage of effective task management?
This is where a task management tool comes in handy, so business owners can focus on growing their business and leave the daily management of teams and tasks to a trusted task management tool that can be customised to their business needs.
How is task management different to project management?
Projects have a broader scope with clear-cut start and end dates and additional action items to be completed during the time frame as it inches closer to completion.
Tasks, on the other hand, are smaller chunks of work that need to be accomplished at set intervals as the project progresses.
Projects are often broken down into several tasks, each with a definitive set of objectives and deadlines to meet. Successful completion of tasks within a project contribute to the overall completion of the project within the stipulated timeframe.
Project management is far more exhaustive, with budgeting and resource allocation, among other things, to be planned and executed.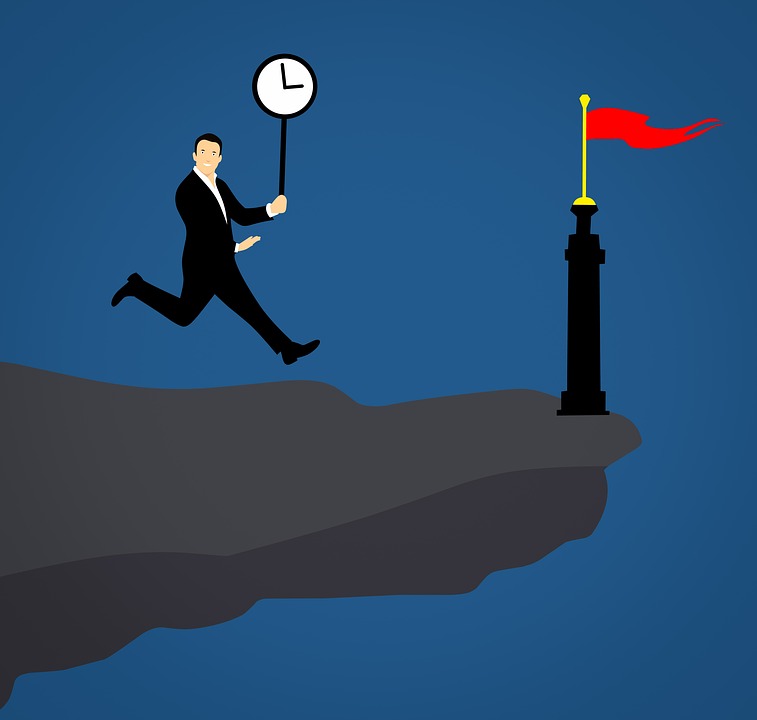 The 2017 PMI Global Management Survey indicates that 37% of executive leadership cite the primary cause of failure of projects as the lack of clearly defined objectives and milestones to measure progress, which suggests a lack of discipline when implementing strategy – bringing task management into the fore.
So, what are some of the real-world problems faced by organisations where tasks are not managed the way they should be?
3 ways ineffective task management is killing your business
1. Duplication of effort
When different teams of an organisation manage different facets of a project or client request, a lot of time and resources are wasted primarily because of duplication of efforts by the teams involved. This also leads to confused teams and unclear priorities and deadlines, especially if teams are spread across geographies or cultures.
Solution:
Working collaboratively on a task or project – with a clear-cut delegation and assignment of tasks to teams and individuals and clarity on who the decision-makers, approvers, stakeholders etc. are at the start of the project is helpful in avoiding duplication of efforts. Daily or weekly meetings with all the teams involved can also ensure valuable insights and updates are openly shared with their peers in other teams or departments.
2. Lack of Visibility and Transparency
A critical challenge that leaders face in their organisation is the visibility gap – little or no transparency into what their teams are doing. Leaders often heavily rely on information or reports sent by middle managers, which unfortunately do not provide enough insight into the actual problems, leading to difficulty in identifying bottlenecks that prevent work from getting done on time. This results in ineffective decision making.
Solution:
An effective way of getting more visibility into what their teams are doing every day is by using a Kanban board, where tasks are segregated into the To-Do, Doing and Done stages, with each task transitioning from one stage to another and/or from one team to another. This is as easy as completing a task and striking it off a to-do list!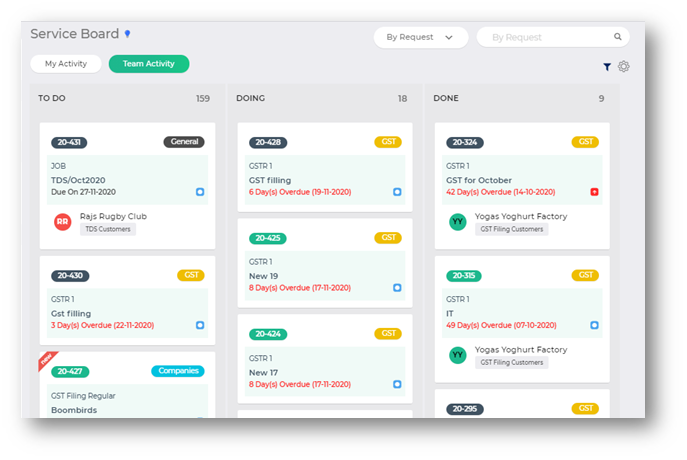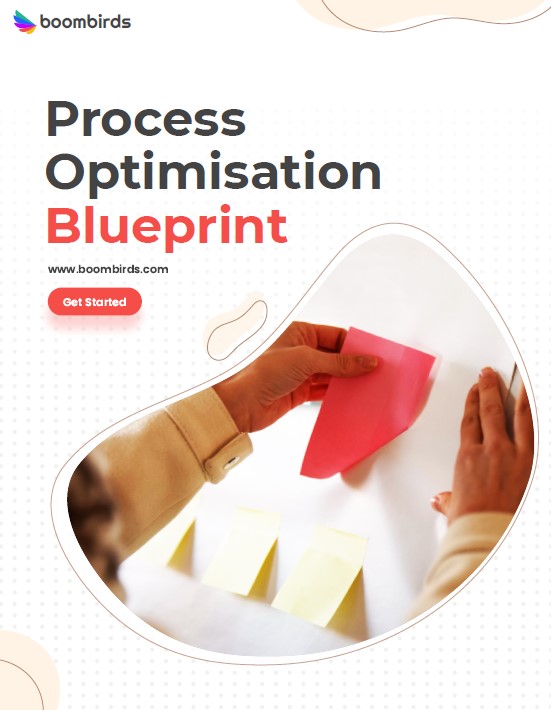 3. Unnecessary Data Silos
When different teams of an organisation manage different facets of a project or client request, information and data is bound to get stored in multiple locations, leading to human errors and duplication of efforts and, ultimately, data silos. Over a period, the information, and data piles up – in spreadsheets and other documents, becoming too big to manage properly, leading to numerous knock-on effects.
Solution:
Simply by adopting a cloud-based solution that not only stores the relevant task information in one place but also provides that information contextually where needed – helps to reduce the silos. Automating process workflows can greatly help in reducing manual data entries and move the latest data between teams and processes.
Tasks may look small, but the results they bring to a team and organisation are immense. A task management tool tracks tasks from start to finish, with definite priorities, deadlines, and delegation to the right teams and team members to make them accountable for its completion.
So, by following these simple techniques you can make sure that effective task management drives you forward! When each task is completed and tracked using a workflow management tool it gives you the visibility, accountability and compliance you need to ensure success!
Not sure where to begin?
Here's a free blueprint to help you get started with implementing Kanban based workflows in your organisation to ensure you never suffer from ineffective task management again: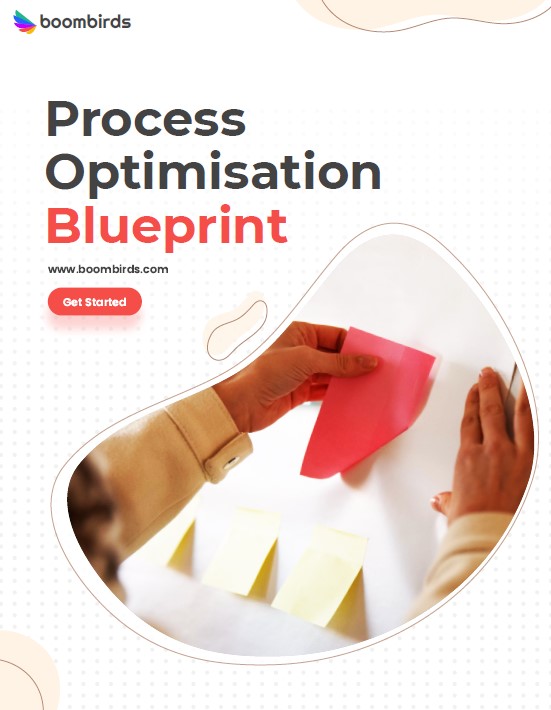 Are you tired of…
Messy, manual processes that can't be scaled?
We work with operations leaders looking to digitally transform their manual back-office processes and procedures.
We combine your existing business processes with our software, plus decades of enterprise process re-engineering and change management experience to quickly scale and see the results you are looking for.