Webinar: Audit Practices Remote Team Readiness
Posted on October 3, 2020 by Team Boombirds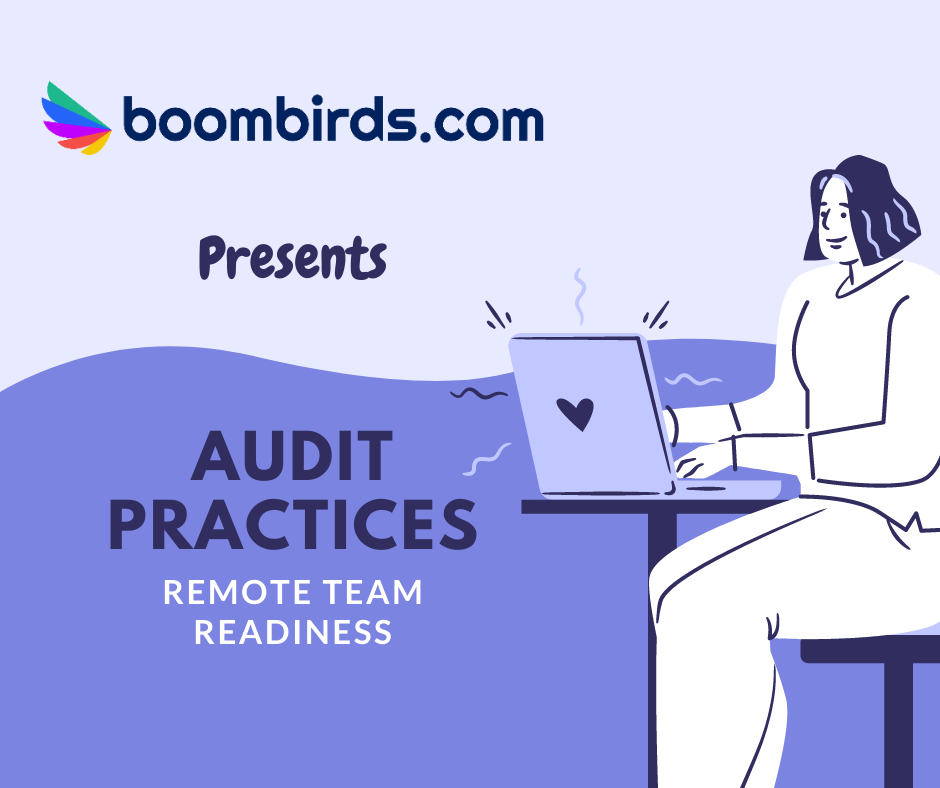 John Chambers, Exe. Chairman, CISCO SYSTEM once said – "At least 40% of all businesses will die in the next 10 years… If they don't figure out how to change their entire company to accommodate new technologies." 
A study by MIT Sloan & Capgemini showed that – "90% of CEOs believe the digital economy will impact their industry, but less than 15% are executing on a digital strategy."
As a practice owner, we are sure that you want to be in the latter category, taking advantage of digital transformation
Remote work has emerged as the "New Normal" with more and more organisations trying to find out ways to sustain them, increase employee engagement and improve efficiency.
If you also believe that it is time for you to embrace & adopt the new normal, join us for an engaging session where we will be addressing three of the most pressing questions that audit practice owners are facing now :
Is it time to include remote working as part of my business culture?
Can remote working improve efficiency & increase productivity?
How can I keep track of what my staff are doing?
How do I know what to bill my clients?
9th October at 4pm IST
This has never been truer than the current situation that businesses across the globe are finding themselves in.
We at Boombirds are helping audit practices, like yourselves, to improve processes and to leverage digital transformation raising the bar of your service delivery.
Our aim is to help our clients scale quickly by organising your processes into logical, actionable, procedure-based workflows while ensuring compliance.
"You can't delegate digital transformation for your company… You and your executives have to own it! Executives need to engage, embrace and adopt new ways of working with the latest and emerging technologies." — Barry Ross, CEO & Co-Founder, ROSS & ROSS International.
9th October at 4pm IST
We look forward to seeing you there!
Are you tired of…
Messy, manual processes that can't be scaled?
We work with operations leaders looking to digitally transform their manual back-office processes and procedures.
We combine your existing business processes with our software, plus decades of enterprise process re-engineering and change management experience to quickly scale and see the results you are looking for.