Your post COVID reopening checklist: 10 post-COVID-19 measures for your workplace
Posted on October 26, 2020 by Jonathan Kidd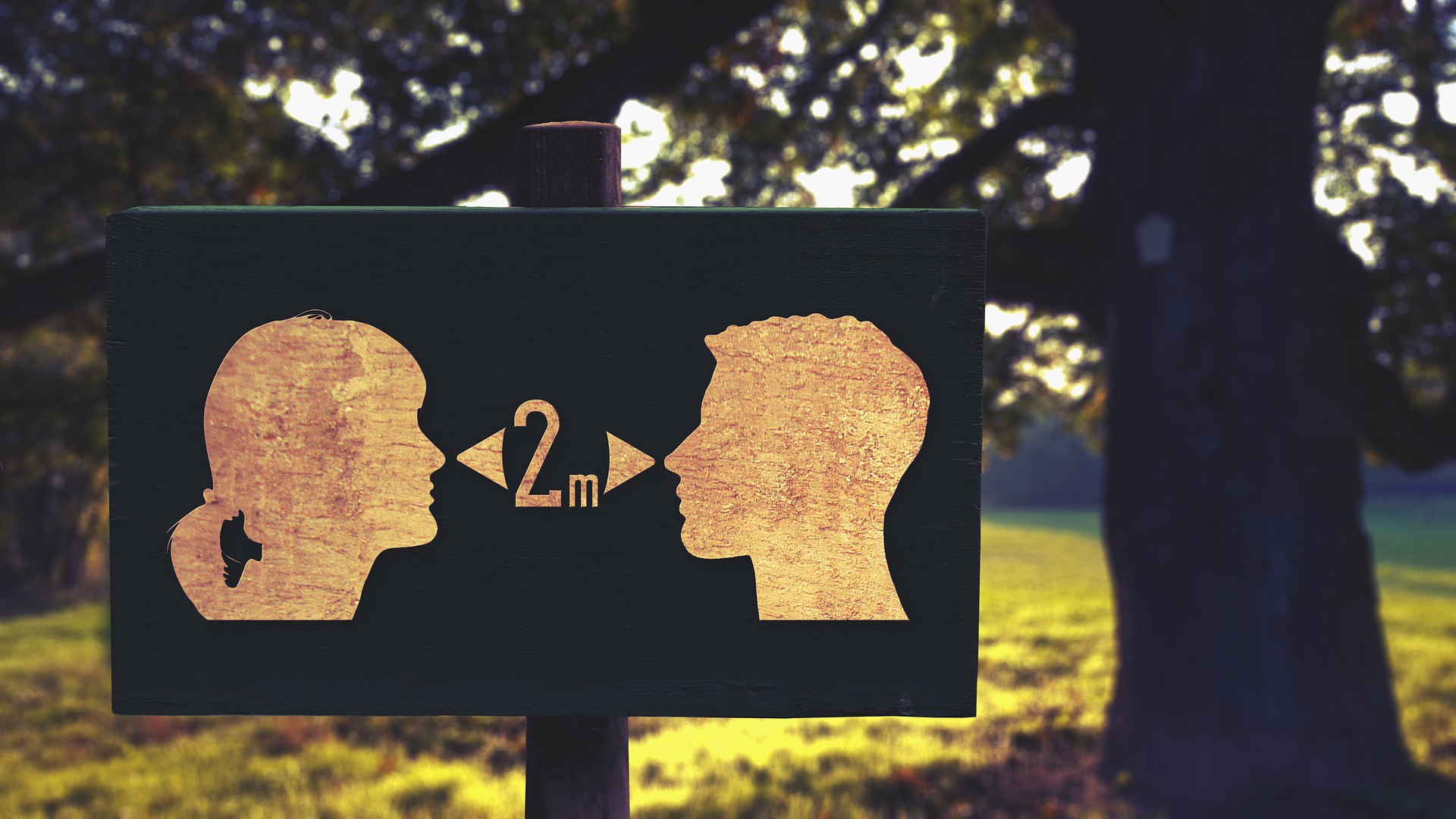 You're eager to re-open again after an extended period of closure, but are your post-covid-19 health and safety measures enough to meet the rules, requirements and regulations for a post-pandemic workplace? We've put together 10 things to consider in our post covid reopening checklist to help you safely re-open.
From shopping malls and cinemas to restaurants and entertainment venues, business owners around the world are keen to know when business can resume again, at any level. Staged openings, partial restrictions, capped venue numbers and pre-booked attendance allocations are some ways that businesses can open their doors to paying customers again. And it looks like this way of operating is not going anywhere soon.
But, no matter where you are, and what stage you are at, preparation for your establishment's reopening – and ability to remain open – is vital.
We are working with our clients to put in place long-lasting post COIVID-19 health and safety measures and procedures that will help them to ensure compliance now, and in the future.
Here is your post COVID reopening checklist: 10 post-COVID-19 health and safety measures for your workplace to help you to plan as you open your doors again.
Timing
The timing and manner of reopening will vary from one location to another. Can you fully re-open yet or are there still heavy restrictions or compliance requirements to meet?
How will you stay up to date on your local re-opening guidelines?
Check your local and national government COVID website; verify with your industry associates and in case of any confusion, pick up the phone speak with them – chances are you all have the same questions.
Confirm any dates for re-opening and be aware there will likely be plenty of post-covid-19 health and safety measures to follow before you re-open.
2. Prepare your employees
Next up, you will need to prepare your team and make sure that your employees are ready and available for your reopening. Are they healthy? Do they know how to recognise COVID symptoms and what to do about them? Do you have contingencies in place in case some staff members are not available as they need to isolate? How does that impact the rest of your workforce? (Depending on your location, you might be required to close again until all employees have been tested, so know your facts).
Your employee roster might look different to usual, as you might need to accommodate limited staff numbers. Once you recognise who's willing and ready to return to work, map their schedules and duties (ideally employing a cloud-based system) so that everyone knows what's happening, and resources are allocated appropriately.
Include health and safety talking points in your daily meetings (if you don't have them, now is a good time to start!)
Keep health and safety top of mind by constantly reminding your team on the importance of proper hygiene and social distancing. If you're implementing new policies and regulations in-store, always remind your team to enforce them. Put up posters and signs near clocks, in employee break rooms, and in restrooms. In addition to verbal reminders, written materials can make sure that your team prioritises health and safety in your store. These post-covid-19 health and safety measures are vital to ensuring you can remain open and reduce the risk of closure.
3. Get your inventory ready
If you're a retailer, physical goods will need to be sufficiently stocked once again. Use your stock system to conduct a listing count. Get a handle on what you've got on-hand by conducting a physical stock count. You need to make sure that what you've got on paper (or in your stock control system) matches the particular items you've got in your store or stockroom.
Run the required product and sales reports – find out what items to sell and promote by running product performance reporting. Admittedly, historical data might not be as helpful, given the huge shift in consumer spending, but watching what people were purchasing this point last year (and perhaps what they were buying pre-lockdown) could help, particularly when combined with online search trends and social media insights.
How has human behaviour changed your operations? Are you able to sell more online instead of in-store? Is that something you will continue to promote even when your physical store re-opens?
5. Check all business equipment is ready
Check and ensure necessary equipment, supplies, and technologies are up and running – it's likely that you will need to create your own internal post covid reopening checklist for business equipment, supplies and resources. If you feel that you need to bring in a new system or technology to help you with the smooth running of operations, now is the time to organise that. Ideally a system that will help you not only now, but also in the long-term running of your business.
Inspect your physical mall/store to make sure that it's safe for reopening. Did anything go amiss while you were away? Things like damages to the property or signs of forced entry require immediate action. Confirm that the utilities are working. If your electricity and water connection were disconnected, call the utility companies to make sure that they're in working order before you re-open. The same goes for your phone and internet connection as it's more important than ever to remain connected after the pandemic.
It's often surprising what stops working when it's not being used regularly!
6. How secure is your business?
Check all physical security equipment is in working order; test your security system, locks, cameras, alarms, etc. (ideally this forms part of your internal post covid reopening checklist specific to your business). Confirm your point of sale and retail management systems are good to go. You need to be ready to record sales and serve customers efficiently, and your business must be armed with a working POS to attend to this. Customers may be loyal, but they are also being bombarded with numerous enticing offers and sales right now from other businesses trying to recoup some of their losses – so it's definitely not business as usual. Business has changed forever!
Also, have you considered the risk of cyber security attacks? Cyber attacks have increased by 400% around the world since March 2020 so now is the time to overhaul your internal systems. Have you updated passwords? Changed payment and billing details? Ensured employees have up to date security access etc.?
7. Does your physical store need a makeover?
This is a great opportunity to create a whole new customer experience when you re-open. Revamp your mall/in-store and window displays with attractive arrangements and offers. Thank your customers for their loyalty and their business – create special offers for long-term and new customers – after all they are the ones who will help boost your business after closing for so long.
Bear in mind that with social distancing, you might have to position your store fixtures and shelves further apart to encourage people to remain a minimum of 6 feet / 1.5m away from each another, so consider how this changes your layout, while remaining in line with the various post-covid-19 health and safety measures needed.
Double-check other gadgets and equipment. If you've got in-store tablets, TVs, displays, sound systems, etc., confirm that they're in working condition and are ready for your grand reopening. Run safety audits to ensure that when you open, you stay open. Some common areas might need to be off limits due to the health and safety risk and social distancing rules (shared swipe screen tablets will probably not be suitable for example). So consider what else you need to put in place instead.

8. Implement post-COVID-19 health and safety measures
Take steps to safeguard your staff and customers once you re-open your store. Display posters and clear signs outside the mall/store. Put signs at the doorway reminding customers to travel home if they're feeling sick. Other important announcements — like changes to your policies must also be displayed prominently. Have in-store signage reminding people about physical distancing. Consider adding markers or decals on your floor, particularly near the checkout, so people know where to face in line. Arm your employees with protective equipment like masks and gloves. Give your employees personal protective equipment so they can limit the chance of infection. If possible, install plexiglass at the checkout area to guard cashiers as they record sales. If you're ready to make in-store audio announcements, record reminders about physical distancing and hygiene every 15-30 minutes to ensure people remain vigilant about post post-covid-19 health and safety measures.
Increase the supply of hand sanitisers and wipes. If possible, give customers hand sanitisers and wipes so they can clean their hands, baskets, and shopping carts etc. If access to those cleaning supplies is restricted, designate an employee who can regularly clean carts and baskets after customers use them. Frequently clean high-touch areas – double down on cleaning and sanitising your store by frequently wiping down shelves, displays, and commonly used areas.
Most importantly, you will need to record that these activities are taking place to fulfil the requirements of remaining open in many locations. Do you have a robust audit and management tool for this? Is there a way you can record this audit work to remain in line with the necessary post-covid-19 health and safety measures?

9. Effectively manage guest / visitor capacity in-store.
Limit guest capacity to reduce risk. Keep your store from being too crowded by limiting the number of individuals who can be in there at any given time. If you sell apparel and accessories, you'll also have to close a number of your fitting rooms to adhere to physical distancing. Reconsider your exchange / returns policy to reduce unnecessary visits to the store (can things be returned by post for example?)
Long hours, particularly during this time, can cause stress in your team. Consider shortening the hours that your store is open to the general public to offer your staff time to wash, replenish stock, and rest. Additional time for cleaning your store and equipment will also need to be factored into your internal post covid reopening checklist.

10. Get the word out
Finally, drive awareness and traffic to your mall/store once you re-open. An enormous a part of doing this lies in communicating together with your customers. Cover your bases with customer communication. Tell folks that you're open, what you've been up to, and why they ought to come. Utilise multiple communication channels, including email, SMS, and social media platforms to ensure that shoppers don't miss your announcements. Your customers will love to know about your special offers and promotions.
That's it – your post COVID reopening checklist: 10 post-COVID-19 health and safety measures for your workplace!
No one has a particular timeline on when exactly the economy will come back to normal – and, we doubt it ever will return to the pre-COVID ways of working – so this is a great time to organise, prepare and pivot where you need. We hope that with this post covid reopening checklist and help on post-covid-19 health and safety measures, you feel better prepared.
We wish you a successful and sustainable re-opening and if you need help to manage the numerous new health and safety requirements, that's exactly what Boombirds is here to do.
How Boombirds is helping businesses to safely re-open post COVID:
Talk to us, or see for yourself, how Boombirds can help you to:
Easily track and retain compliance with internal audits and external regulations
Reduce risk by using checklists, forms and guidelines to meet health and safety requirements
Empower self-managed teams and keep operations running smoothly with a birds-eye view of your entire function, including on-field teams
Are you tired of…
Messy, manual processes that can't be scaled?
We work with operations leaders looking to digitally transform their manual back-office processes and procedures.
We combine your existing business processes with our software, plus decades of enterprise process re-engineering and change management experience to quickly scale and see the results you are looking for.