How future-proof organisations set their operations up – and how to do the same (Part I)
Posted on August 23, 2020 by Jonathan Kidd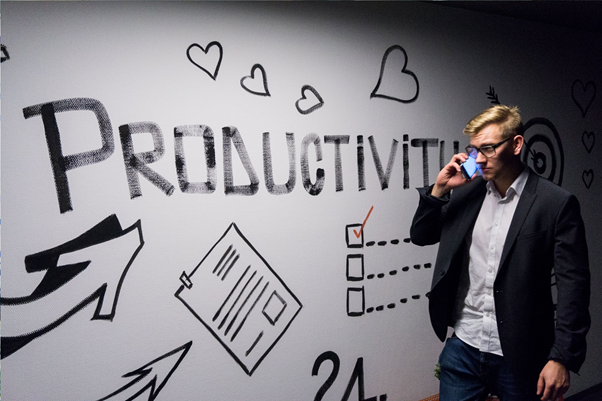 Future-proofing your organisation seems to be a recent buzz-phrase, but setting your business operations up to play the long game is nothing new for those in the know.
As far back as 2014, in a survey by PwC, years before any mention of the dreaded C-word (yes COVID-19), many CEOs had anticipated considerable challenges to their operations during the next 5 years.
So what concerned them?
Heightened competition and changes in customer behaviour were trends highlighted by 61% of respondents.
About 50% of participants predicted adjustments in distribution channels.
In 2015, CEOs also started recognising the need for business process automation in order to stay ahead and they "…no longer question the pace of technological change, as they learn to deal with it. The majority of CEOs believe that investments in digital technologies have created value for their business.".
So what could future-proofing your organisation mean to your business?
More recently, in a 2018 report, McKinsey & Co reiterated the fact that those who are in sync with technological advances (read digital transformation) will be able to create progressive organisations that are adaptive and flexible to both opportunities and challenges. McKinsey & Co's report identified key characteristics that set future-proof organisations apart from their counterparts in the same industry. Their report clearly outlined that re-organisations are…
Hard to get right
Distracting to the senior leadership (and down)
Triggers for real consequences in respect of meeting investor expectations
Bewildering for employees
The report suggests that those who get it right move intelligent decision-making to the front lines. Their process functions more like a network and less like a chain of command.
"By combining urgency with agility, capability, and identity, you generate an organization that can play fast and long. That's the future".
What could future-proofing your organisation really look like?
In this two-part blog, we will be discussing business process restructuring blueprints by Mckinsey & Co and PwC, respectively. They will, hopefully, assist you in determining the right approach to future-proof your organisation.
Let's begin with 3 simple but powerful steps to future-proof your organisation…
1) Quick and diffused decision making
It's imperative. Amazon CEO Jeff Bezos, in his April 2017 letter to shareholders highlighted making 'high-velocity' choices. If you can identify gaps in processes and can quickly bridge the gaps, then it is better to take quick decisions instead of playing the 'watch and wait' game. You can analyse what's not working and change your approach quickly. While others in the industry are still contemplating whether to embrace that change or not. Removing unnecessary hierarchy and de-centralising the decision-making process will foster seamless workflow processes.
2) Self-organised teams
Leading a team is more about creating influence and less about exerting control. Agile, or self-organised, teams are needed right now. Aim to create an ecosystem where individuals learn and manage situations before they turn into escalations. Empower teams to organise and manage their own work. You can also look to Performance Management and Talent Management tools to help you offer individualised employee development plans. This, in turn, will create an ecosystem based on purpose, values, and greater collaboration among teams.
As leadership expert and author of Humanocracy, Gary Hamel highlights in his recent book, organisations that rely too heavily on hierarchical structures are missing the point when they mistrust their own employees. Instead, future-proof organisations leverage the collective knowledge, insights and wisdom of all employees, regardless of position or title. They empower them to make decisions that can move operations and innovation forward.
3) Use a simple recipe
A business process with too many off-shoots and multi-layered approval structures is similar to a recipe with too many ingredients. The chef can always forget an ingredient or missing a step. Don't over-complicate; keep it simple and standard across verticals, with regular, minor iterations.
Make use of the power of checklists so everyone is using the same recipe.
So now you appreciate the benefits of standardising your operations, and some of the approaches taken by other companies, where does your organisation currently sit?
No matter the services you provide – improving customer engagement, boosting productivity, keeping your teams accountable, and ensuring you have the visibility you need to make decisions is vital for your business.
But this is a lot of work! How do you know where to start?
If you feel totally overwhelmed and are struggling to decide which operational issues need your attention first, starting with a bird's eye view can really help to give you the visibility you need.
One way to do this is through the use of Kanban boards. Did you know that the best and most efficient companies (big or small) use Kanban to do just this? Kanban uses visualisation to segment and track the status of workflows across various stages. It is designed to maximise efficiency, reduce waste, & enable continuous improvements.
Knowing where the issues, gaps and bottlenecks are will help you to be laser focussed on resolving and improving these priority areas. At Boombirds, it's as simple as looking at our Kanban-inspired smart service board.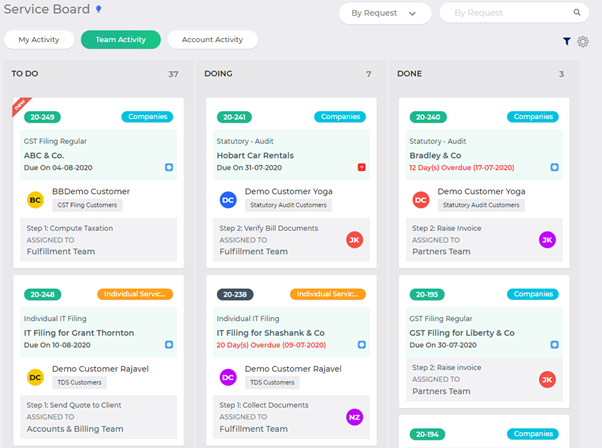 Filter by category, priority, aging, customer, assignee and many more

Even drill down at the value stream map view to see the progress of all tickets within a particular service category
Imagine this layout for all of your current operations and being able to quickly and easily see where the issues are. Also to note what delays are happening and then take the necessary action to address them.
These kinds of insights are not out of reach, even for growing organisations. If you want to look at future-proofing your organisation, then these steps will help you lay the vital foundations.
To get started today check out our free e-book on how to implement Kanban workflows for your organisation – click here to learn more.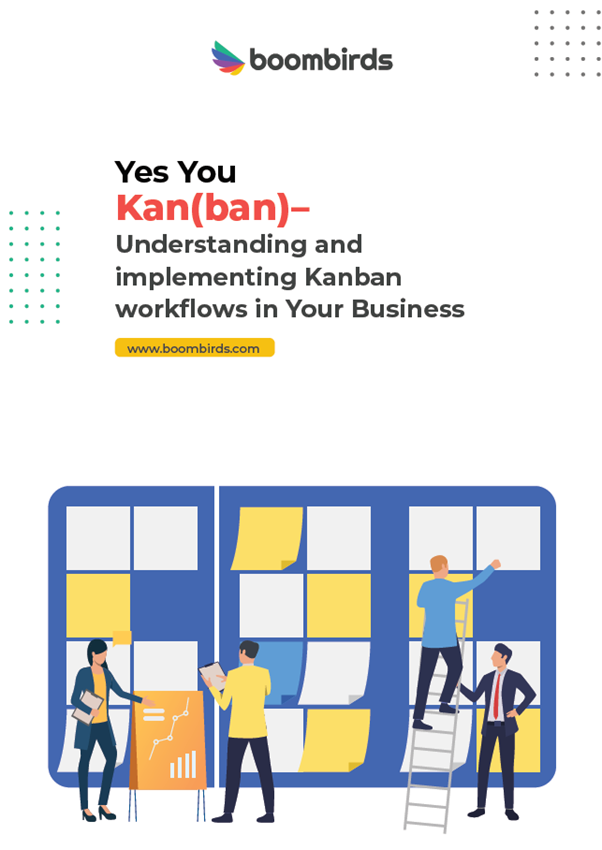 Are you tired of…
Messy, manual processes that can't be scaled?
We work with operations leaders looking to digitally transform their manual back-office processes and procedures.
We combine your existing business processes with our software, plus decades of enterprise process re-engineering and change management experience to quickly scale and see the results you are looking for.