How future-proof organisations set their operations up (and how you can do the same) Part II
Posted on September 7, 2020 by Jonathan Kidd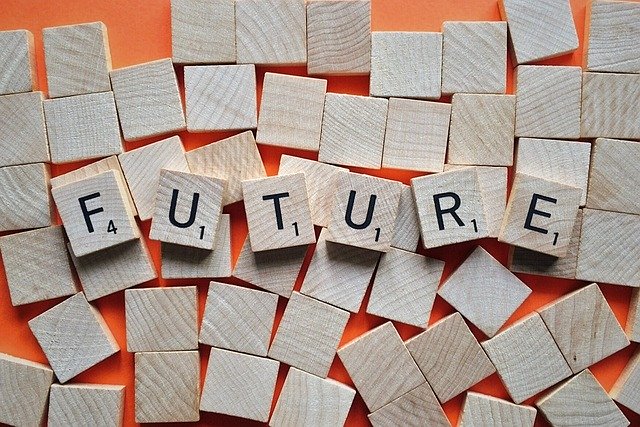 Welcome back to the second installment of 'how to future-proof your organisation'. If you missed part 1, you can catch up here.
In part I, we discussed the business process optimisation blueprint based on a 2018 report by McKinsey & Co. The 3 key advantages future-proofed organisations have are quick decision making, self-managed teams and simplicity at all levels.
For part 2, we will look at the 10 guiding concepts that have been identified after years of research to strategically create business process improvement in 400+ organisations across various industries.
These concepts are part of a 2014 PwC survey of CEOs from these organisations.
Let's take a look at how future-proof organisations set their operations and how you can do the same:
1. Reprieve for the past
Business process automation initiatives usually fail miserably. This happens because the senior executives driving it, get caught up in comparing the pros and cons with the old system. You can avoid this by declaring "reprieve for the old." Agree collectively to draw a line in the sand and you will neither blame nor attempt to justify the new workflow or any workflows of the past.
It's time to move on! This may sound simple, but it's surprisingly effective for keeping the focal point on the new method.
2. Altering the "DNA" design
Business process re-engineering can appear unnecessarily complex. A Kanban inspired workflow management system will let you comprehend and prioritize essentials. A system aimed at maximizing efficiency, reducing waste, and enabling continuous improvements through the 'pull' approach (supply based on demand as opposed to producing goods and 'pushing' them into the market) to achieve Just in Time (or JIT). How about company self-reflection? How will you add variance for your clients, employees, and investors? What will be your distinguishing features from others? What USPs will let you deliver your cost proposition over the subsequent 2-5 years?
3. Bespoke tailoring.
A company hierarchy has a tendency to revert to its earlier form. You can significantly eliminate control layers but they creep back in and the quick-term profits disappear. In an organisational remodel, you're not changing the anatomy of the organisation. You're laying out a series of interventions to be able to lead the organisation in a new era. The structure must be the ultimate issue you trade: the capstone, no longer the cornerstone, of that sequence. Otherwise, the exchange won't maintain itself.
4. Make the most of available expertise.
As recognised by PwC, talent is a vital but often omitted component when it comes to business process mapping. You may anticipate that the personalities and abilities of the present executive team contributors won't affect the workflows. But in reality, you need to structure workflows to derive the most out of the people who will own them. For example, if you're developing processes based on innovation and the potential to respond quickly to market changes, the chief of advertising will need to have a diverse background. Someone with a stereotypical marketing heritage relying on low-pricing and considerable distribution may not be comfortable in that role. If the CFO is a high-quality technician with little to no leadership qualities, you could balance him/her with a COO who excels at public-dealing.
5. Bird's eye view on factors you can control
List out things that preserve your organisation's lower back: the scarcities and constraints. Scrutinising the real-world impediments enables you to execute and sustain new business processes. Constraints to your business process flow — consisting of regulations, deficient supply, and variance in customer demand — are out of your control. So don't get bogged down in looking to change something you couldn't change; instead, create awareness on converting what you could.
6. Promote accountability.
Design your business process management on lean methodology. Implementing a Kanban-inspired workflow management system provides you with better operational visibility, augmented process efficiency, increased productivity, and sharper collaboration. It becomes easy for employees to be accountable for their part of the workflow without being micromanaged. Make sure KPIs are clear. Information flow should be swift and absolute from the top management to business units, functions, and departments.
As the findings of the report suggest, an analysis of dozens of corporations with robust execution determined that business process optimization and business process integration has the strongest impact on improving the execution of strategy.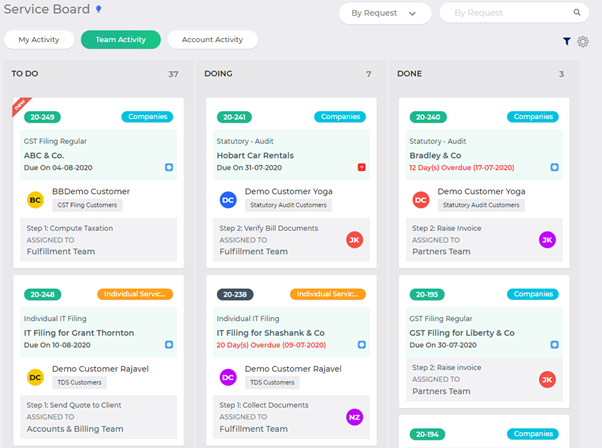 Gain a bird's-eye view of all ongoing services to spot bottlenecks and manage by exception

Lean ensures self-organised teams with "Pull" assignment of both Teams and individuals
7. Rethink benchmarking.
Setting best practices, in theory, can be useful. It may help you in business process optimisation or to uncover problems requiring attention. But in reality, this technique has a couple of glitches. It ignores your company's USP which produces effects that others can't match. For example, banks seem to offer equivalent facilities on the face of it, but one could be a preferred bank of millennials because of a lower rate-of-interest and progressive online banking features. Whereas, the other could be favoured by an older customer base looking for a more personalised service. Benchmarking the incorrect example will most definitely set you back.
8. "Strains and Boxes"
Think about your organisational goal before getting started with the business process transformation. These ought to be fairly regular across the business. Take the nature of your organisation into account. This is where principles of lean methodology will come to your rescue. Do your people require micro-management? What's their desired management style? What is technology's role? How is collaboration happening? What is your geographical coverage? For example in a contact centre, a single manager could be responsible for 15 or 20 employees because of the nature of work and automation.
9. Accentuate the informal.
Formal components like structure and facts appeal to organisations. They're tangible, easily defined, and measurable. But they're only one half of the coin. Organisations incorporate workflow management systems but still don't get desired results. That's because they disregard the more casual, intangible components. Behaviours, allegiance, ethics, and kinship are essential for cohesion within teams and getting tasks done. These factors represent and influence how people think, experience, communicate and behave. When those intangibles are not in sync with business process flow, the corporation falters. When you create workflows inspired by Kanban, you are improving team focus, preventing burnout, and bringing in better team flexibility.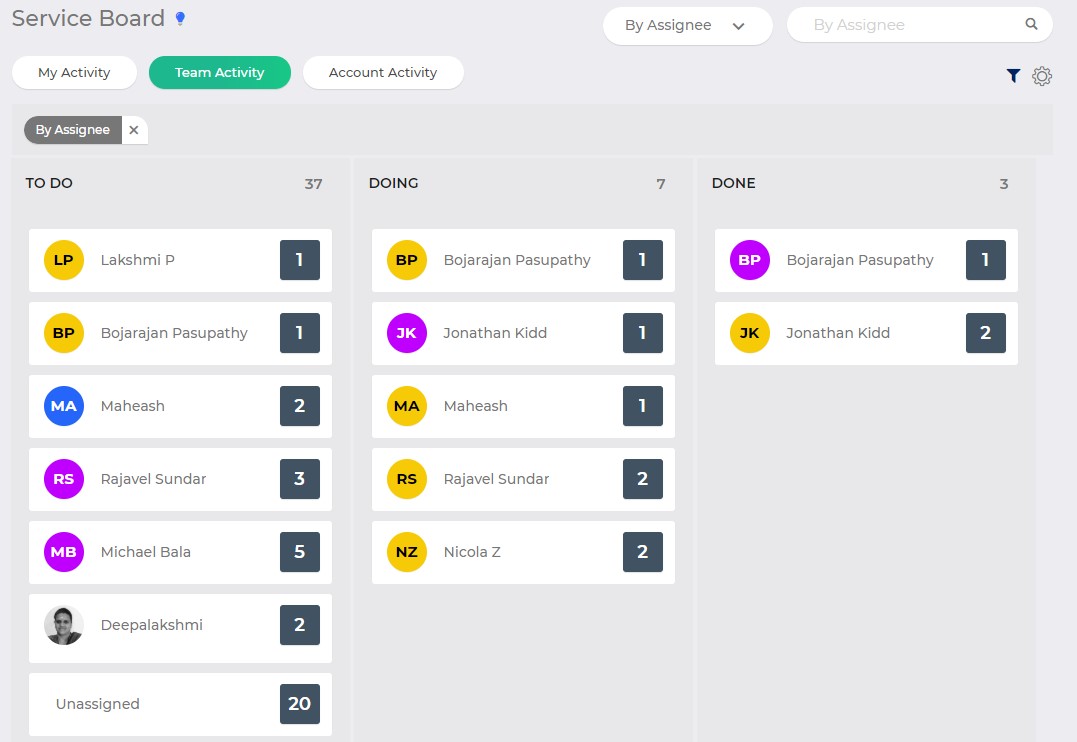 A different dimension of the Kanban board provides a visual representation of who is accountable for the work and highlights immediate problem areas
10. Harness your strengths.
Business process transformation is one of the hardest decisions for a leader to take. You should identify existing strengths within teams and individuals and harness good work practices within the culture. Suppose your organisation is known for exemplary customer-centricity; employees go the extra mile for clients. They deliver results beyond the job description and beat deadlines, primarily because they have insight into problems faced by clients. You can draw attention to this behaviour by setting up work-groups to talk about it. This conduct could be fortified by rewarding it with extra incentives. That will assist spreading it throughout the corporation.
Now you know how future-proof organisations set their operations up, but if you're struggling to begin or are feeling overwhelmed about where to start, Boombirds can help!
To get started today check out our free e-book on how to implement Kanban workflows for your organisation – click here to learn more.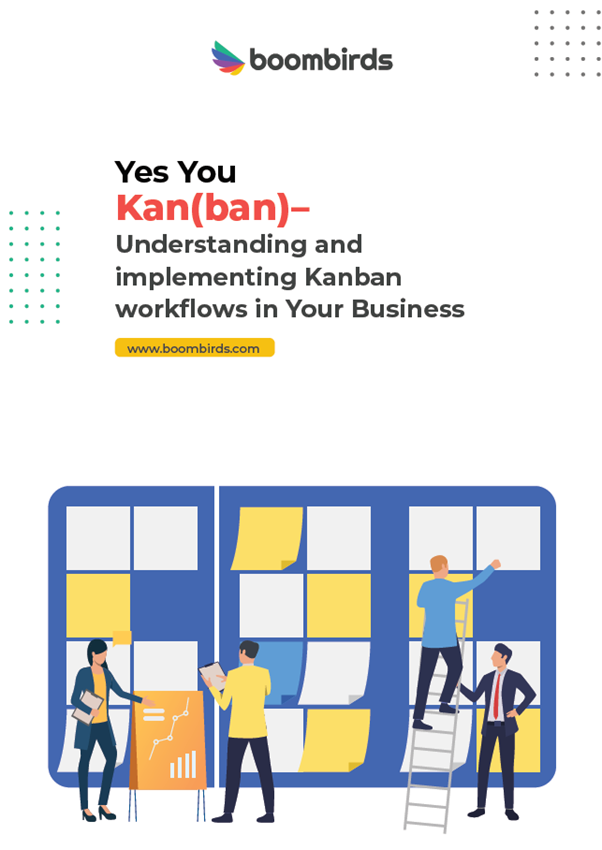 Are you tired of…
Messy, manual processes that can't be scaled?
We work with operations leaders looking to digitally transform their manual back-office processes and procedures.
We combine your existing business processes with our software, plus decades of enterprise process re-engineering and change management experience to quickly scale and see the results you are looking for.