Weaving Democratic Design into Boombirds' Business Matrix
Posted on November 14, 2019 by Team Boombirds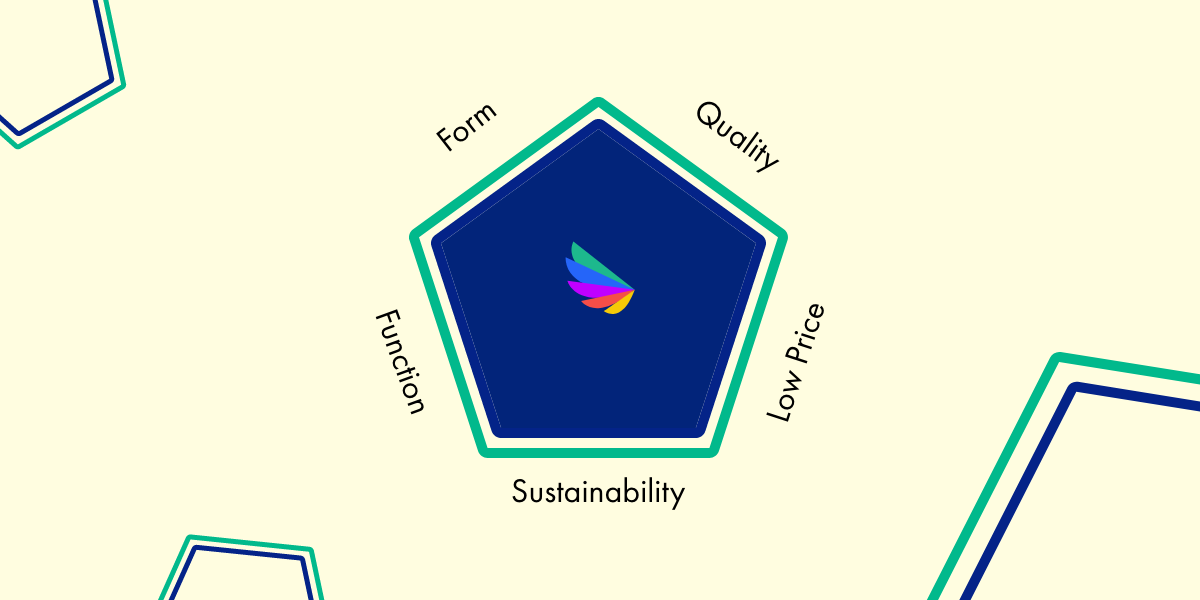 With 5 P's of marketing having done the rounds for years on end, it made way for 6P's & 7P's. Then came the concept of Democratic Design introduced to the world by French designer and visionary Philippe Stark. Read on to know what comprises the interesting parameters of democratic design. Fundamentally, 5 seminal rules make up Democratic Design – viz., Form, Function, Quality, Price and Sustainability.
The Germination of An Idea(l)
What's the one furniture brand name that springs to mind when it comes to offering functional, modular, aesthetic yet affordable solutions? IKEA, of course. Although the idea of 'democratic design was born in Paris five decades or so back, it was IKEA that took things to the next brilliant dimension. For seven decades and more, the Swedish major has been revolutionising the setting for man's furniture requirements. The concept of democratic design was crafted and conceptualised by IKEA. A design rulebook delineating the same was introduced into the market. A company spokesperson had this to say, "We feel good design combines form, function, quality, sustainability at a low price. We call it "Democratic Design" because we believe good home furnishing is for everyone."
The brand has never been just for the SEC A or B, but for anyone at all. Since inception, IKEA has stood for easy, non-fussy, quick-to-assemble solutions that are easy on the pocket as well. Throwing themselves into the crux of a home, IKEA had long since figured the best solutions are always the simplest and mostly, swiftest. It's almost as though the brand is behind the famed Hallmark greeting card thought, 'A home is not just a place, it is a feeling'! Annually visiting homes – customers and / prospects regardless – IKEA knew what homes wanted; and delivered just that. Making everyday a little smoother; and a whole lot better. One of the excerpts from the book goes this way- "Our mission is the almost impossible idea of combining formal beauty with a great functionality and lasting quality. All of this produced in a sustainable value chain and affordable for the client." Brilliantly summarised, it's this great user-centric approach and stance the brand has endorsed which is the big reason for its bigger success.
How does Boombirds work around the Democratic Design conundrum?
Simply put, Boombirds is a workflow solution that manages office and field teams effortlessly and seamlessly. It works on a zero-code productivity tool with integrated workflows to accommodate diverse and recurring services for office & field-based teams. It helps in managing your tasks all the while ensuring business process adherence by organising them into logical, actionable, procedure-based workflows.
Looking to view actionable results? Invite your customers to Boombirds, provide visibility & communicate contextually. Receive feedback with their ratings & reactions. As basic as that. With Boombirds, you could accelerate your success by keeping track of exactly what matters; no more, no less.
A FEW FEATURES INCLUDE:
Simpler business workflow
Smarter service management
Effortless Field & Fleet tracking
Collaborative & contextual communication
Flexible role-based configuration
Uncover the right way to do business. Backed by democratic design, conduct your business the best way – the Boombirds way.