Is your Audit Practice Losing Productivity?
Posted on September 13, 2019 by Deepa Lakshmi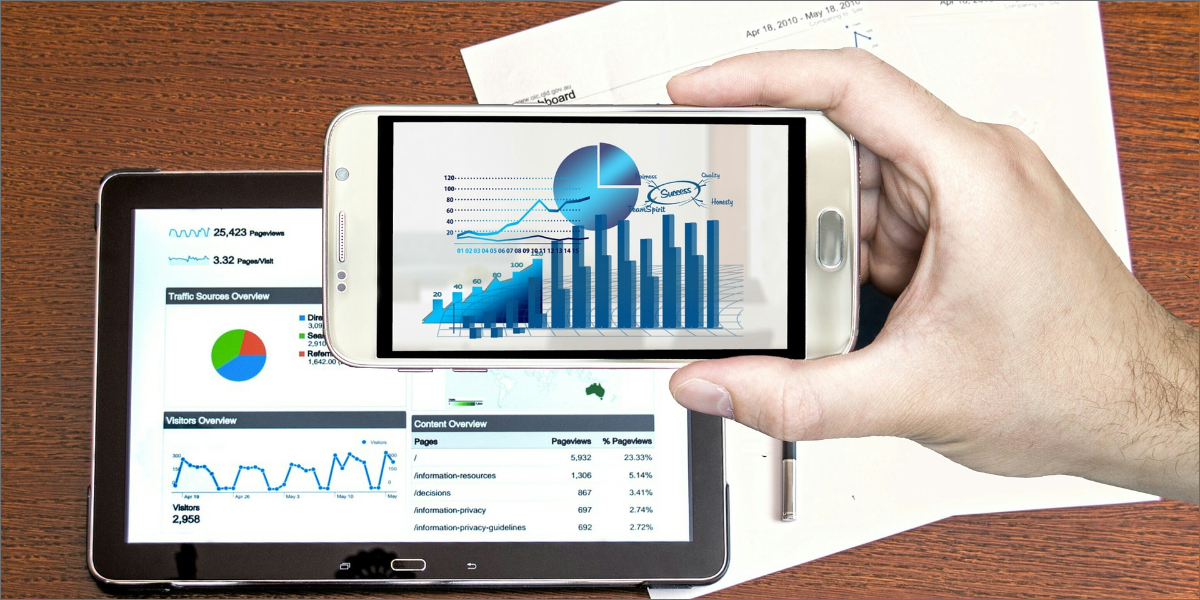 Technology is transforming businesses in every sphere. It is a mandate for organisations such as audit practice firms to harness and analyse data and deduce metrics for their clients to succeed in the number-crunching game.
According to KPMG's Audit 2025 report, "Technology, combined with the expertise of today's skilled auditor, allows audit professionals to take a much deeper dive into the financial facets of an organization and provide insights that result in more-informed decisions in support of a high-quality audit."
Embracing cloud-based solutions has opened a plethora of opportunities for all sectors, particularly the finance sector – facilitating quicker data collection and analysis.
What does the audit practice of the future look like with the evolving use of technology?
Automated manual processes:
Defining clear-cut processes and ensuring their proper adherence can be cumbersome for audit firms. Monitoring and tracking the tasks of individual team members is laborious using spreadsheets or other manual methods (yes, some firms still use paper!)
Implementing a Audit BPM solution like Boombirds not only helps create and define SOPs for your teams to follow, it also greatly reduces the margins for error that is so critical for an audit firm.
With the seamless transition of tasks from one step to another and reminders of processes within a step using checklist reminders and other value-added features, managers get clear visibility of the progress and status of every task.
This has a knock on effect for productivity, because employees can focus on more important, and business-driving tasks instead of manual ones.
Digitised businesses:
Using technology to automate operational processes is set to revolutionise the way audit firms work. Audit firms are often pressed to respond and embrace technology adoption by their clients. Using automation to digitise repeat tasks for clients helps save a lot of time and effort.
Although automation greatly reduces manual tasks, having a team that is skilled in technology will pay off for audit firms as such teams can respond to technology-driven data analysis for clients, or share industry trends with them periodically to keep in tune with the fast-changing world. If they can add more value for their clients then business will be good.
PwC's 2018 State of the Internal Audit Profession survey report, "Moving at the Speed of Innovation" suggests that many internal audit functions soon will be implementing transformational new technologies.
The survey of more than 2,500 board members, senior executives, and audit professionals in 92 countries revealed that in the next two years, the portion of internal audit organizations:
Using self-service data extraction from financial or operational systems will increase from 74% to 94%.
Using workflow/dashboarding/reporting tools within internal audit will increase from 53% to 85%.
Using workflow/dashboarding/reporting tools shared cross-functionally will increase from 33% to 71%.
Using governance, risk management, and compliance technology tools will increase from 23% to 62%.
"Dashboards and workflow tools are foundational elements of a timely and efficient internal audit function. These tools ease Internal Audit's work with those they are auditing or advising and simplify sharing information and collaborating with risk functions. Collaboration tools, combined with dashboard and workflow tools, can greatly facilitate the audit process," the report further elaborates.
The 'Do More' Approach to audit:
There is a steep hike in the speed at which businesses are embracing technology to increase productivity and operational efficiency. Clients want 'more' from their audit firms rather than just mundane financial statements.
"Many investors are looking for broader and deeper insights that can help them make smarter, more informed decisions," said Joe Ucuzoglu, chairman and CEO of Deloitte & Touche LLP, a leading audit, consulting, tax and advisory services company.
"The audit profession as a whole will be looked at to expand outside the domain of the historical financial statements." Collaborating with the customer and making him an integral part of processes gives them the much-needed visibility into the tasks audit firms do for them. Audit firms also need to proactively engage their customers by sharing important industry updates and key financial announcements, for example.
Audit workflow management tools such as Boombirds allows your organisation to share industry updates and other important communications to their customers using message boards built into the application. Audit firms can also engage in context-sensitive conversations within service requests created for a customer, fostering greater customer relationships.
To conclude, the use of technology will augment the daily tasks of auditors and is set to change the face of audit practice in unprecedented ways. As client demands and expectations grow, it is expected that audit firms evolve and update themselves to keep pace. As John F Kennedy once said, "Change is the law of life. And those who look only to the past or present are certain to miss the future." To learn more about Boombirds and how we can help your audit firm, click here for a free trial.
Also Read: Why do Accounting Firms Need Business Process Management?
Are you tired of…
Messy, manual processes that can't be scaled?
We work with operations leaders looking to digitally transform their manual back-office processes and procedures.
We combine your existing business processes with our software, plus decades of enterprise process re-engineering and change management experience to quickly scale and see the results you are looking for.