5 ways technology could help transform the logistics business
Posted on October 30, 2019 by Sakthi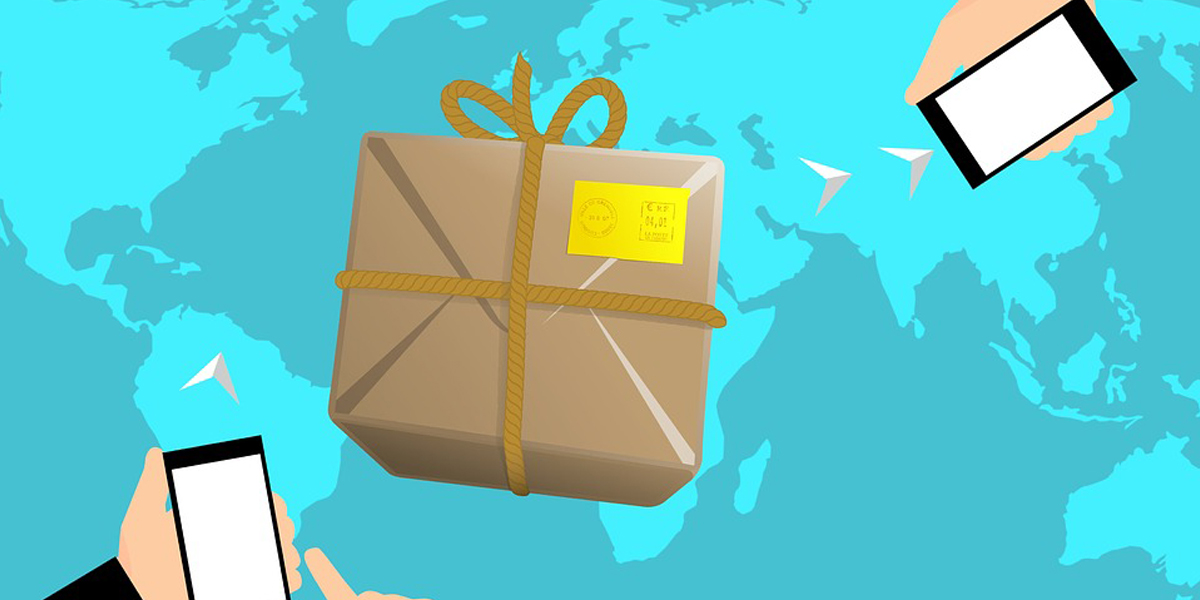 Looking at the way and pattern in which we are linked to technology, it's hard to imagine life without it. Through the years, technology has been instrumental in shaping and bettering any sphere, vertical or life, per se. It plays a vital part in the future of logistics business, too.
The global logistics industry market worth was around USD 10.32 billion two years ago and is expected to cross USD 12.68 billion by 2023. In these times, globalisation has made the logistics industry more aggressive. Keep reading to learn how best technology can be tapped in the field of logistics business.
1. Integration of multiple platforms: To stay on top of things and thereby, maintain relevance, any organisation must go with the flow, so to speak. Logistics enterprises must maintain transparency and honesty, especially when it comes to communication among customers, employees, management and stakeholders. With large consumer orders, resources and money in the mix, communication needs to be stark, round-the-clock with nil down time. You know what they say – 1 customer or consignment gone awry could just be the beginning of worse things ahead.
Luckily, unlike olden times when supply chain vendors resorted to dated forms of communication, things have changed much for the better. Thanks to technology, today communication is simpler, faster and better. Organisations can integrate mobile apps for logistics business with other third-party applications to form a centralised platform of communication, paving the way for 100% of order fulfillment and customer satisfaction.
2. Big Data to the rescue: Sure, math and voluminous data may not be everyone's cup of tea. But with real-time analysis of big data, logistics stands to gain. Getting it done manually is next to impossible given that it would be a mammoth task at hand. The slightest slip, error or lack of attention to detail, can lead to lasting repercussions. Thanks to big data that requires zero human intervention, thus saving on time and labor.
As far as logistics is concerned, big data helps in identifying trends of purchase patterns and customer behaviour, thus helping in company performance and efficiency. Big data also helps in identifying the challenges and loopholes that may arise with any consignment, closing gaps and learning from errors. With AI and big data, companies can optimise processes to develop predictive maintenance solutions. With experienced analysts who can interpret data on one's side, logistics companies can expand in no time!
3. Blockchain: "A blockchain is a growing list of records, called blocks, that are linked using cryptography. By design, a blockchain is resistant to modification of the data as it is an open, distributed ledger to record transactions between two parties efficiently and in a verifiable and permanent way". How can blockchain help in logistics business, you ask? Well, it betters transparency for customers and handholds them to view the entire journey a product takes before getting delivered. Knowing that their product would reach the right hands at a prescribed time ensures more trust in the buyer. Also, it's a fail-safe method so as not to fall into fraudulent or wrong hands.
An interesting point to note is that value-added services such as trade facilitation has ceased to exist thanks to blockchain as it enables all types of payment. Experts augur that blockchain is one of the most favorable technologies in logistics with the prospect to digitise the prevalent paper-based processes and overcome the multitude of different interfaces.
4. Internet of Things: To streamline business processes efficiently, logistics firms have been quick to embrace and jump on to the IoT platform. Coined by Kevin Ashton back in 1999, IoT is a reality, especially in transportation systems, robotics and manufacturing procedures. Steadily growing year on year since the turn of the century, IoT is projected to reach 50 billion objects by 2020. By tightening supply processes via sensors, IoT solutions support smarter warehouse management.
Additionally, with the restructuring of planning and service delivery, IoT or 'telematics' as it's widely referred to, in the field of transportation, helps bring down expenses drastically. IoT operates on 3 levels – connected hardware, infrastructure and the software tier. Successfully obscuring the line between digital and physical, any consignment is foolproof and trackable. Moreover, IoT can better businesses by gauging demand thanks to historical data available. In the coming years, telematics could trigger an economic growth of $1.9 trillion on logistics and supply chain management.
5. Outsourcing: Predictably, businesses are forever looking to control costs at every corner. And that's precisely the reason why the road ahead for 3PL or third-party logistics looks rosy and robust. 3PL or outsourcing helps shrink overhead costs drastically and profit from vendor and supplier expertise. As per a recent study, two key trends emerging in the 3PL sector are close relationships between shippers and 3PL providers and the predictable impact of digital technologies on the space, including automation and blockchain.
3PL is set to flourish steadily in the coming years, as logistics companies continue to demand customised on-demand transportation, warehousing, distribution and freight services. 3PL market is perched to grow at a CAGR of 5.77 percent to 2022, and as per Forbes Insights, going forward 61 percent of companies will trust significantly more on external providers for supply chain and transportation needs.
To sum up, using sensors and deep diving into the digital realm can assist logistics businesses procure improved margins and make profitable decisions to better their bottom lines.
Are you tired of…
Messy, manual processes that can't be scaled?
We work with operations leaders looking to digitally transform their manual back-office processes and procedures.
We combine your existing business processes with our software, plus decades of enterprise process re-engineering and change management experience to quickly scale and see the results you are looking for.