Write Great Standard Operating Procedures (SOPs) with These 7 Tools
Posted on March 19, 2021 by Deepa Lakshmi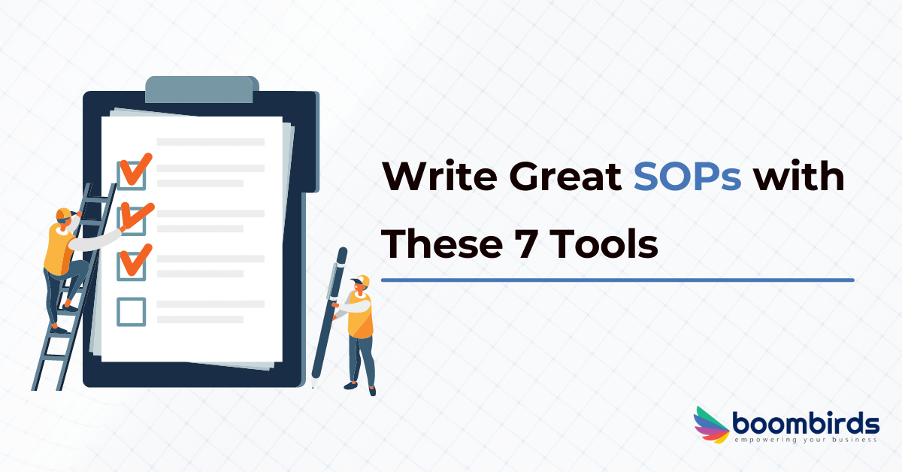 Every business operation is unique, but they all require Standard Operating Procedures (SOPs). There is no set of rules that dictates how you should set your business processes, it's all tailored based on what your business needs. But one thing is for sure; you have to document them.
What is SOP and why do you need them?
Standard operating procedures consists of detailed descriptions that can guide your team to complete jobs. It is a step-by-step process-based framework that outlines responsibilities that serve as a manual for task completion.
SOPs guide your teams to execute operations consistently and efficiently. It drives your team to success.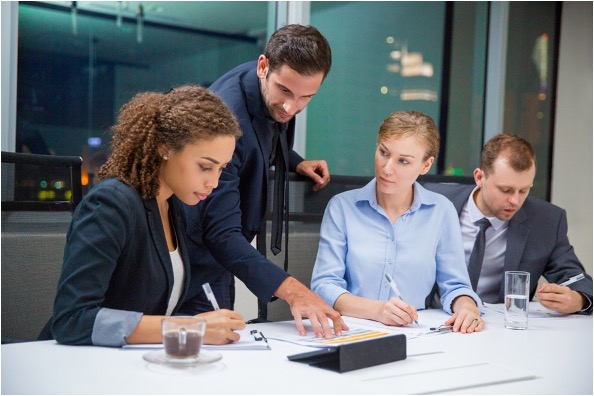 Sometimes it's mistaken as a set of rules that limits creativity while it's actually there to provide guidance. As your business grows and processes become more complex, it is a crucial tool that can help you manage your operations.
How to Write Great Standard Operating Procedures (SOPs)?
An effective SOP is simple, precise about what needs to be done, and it reflects the reality of the process.
Before you document your procedures, think about the objective that you want to achieve from the process. This can help you figure out the necessary steps to reach that goal.
Afterwards, you need to explain the scope of the process, which also means covering what lies outside the scope. And don't forget to note down roles and responsibilities for each step.
Writing SOPs is not a race. Take your time to document all your processes. You can start by using a simple template like this one too.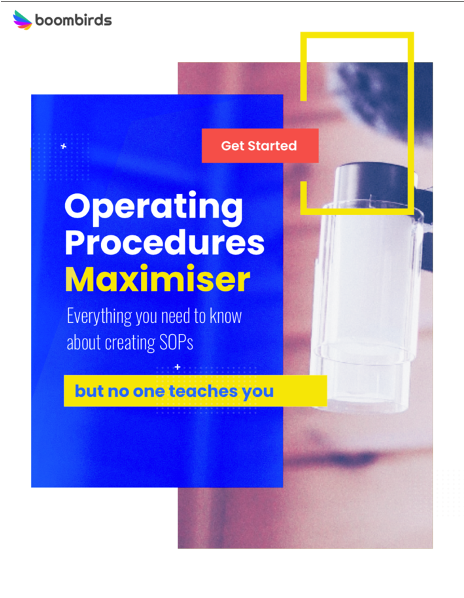 7 Tools that can upgrade your SOP
What separates a good from a great SOP is its detail. A great SOP gathers crucial information, triggers a specific action, and ensures process compliance.
Checklists
Checklists are one of the popular tools for productivity. It ensures every step is completed, and it triggers compliance. The function can vary to be a read-do (to guide the process) or a do-confirm (to check if everything is completed).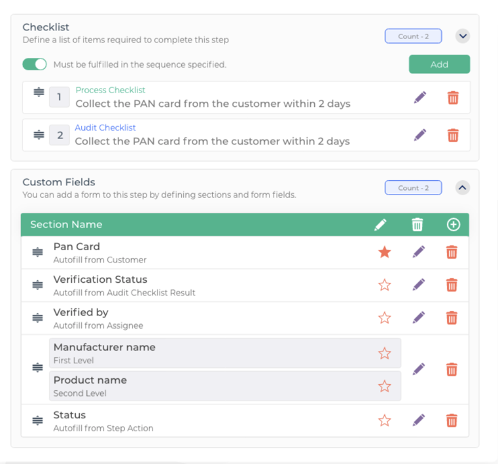 Forms
Forms can be used to gather important data that needs to be recorded or used in the process. Each form needs to have the relevant fields and format to ensure accurate data collection. You can set them to be open-ended or choice (e.g., a dropdown menu).
References
Sometimes your team may require references; it is important to make them accessible. However, it would be best to make sure that it's periodically reviewed to stay relevant to the tasks.
Tasks (or Steps)
Tasks, or as we called it, steps, refer to a specific or a set of actions that indicate progress. When necessary, you can also add subtasks to capture more detailed processes. Remember to set a primary team responsible for each task (or subtasks) to avoid bottlenecks or miscommunication.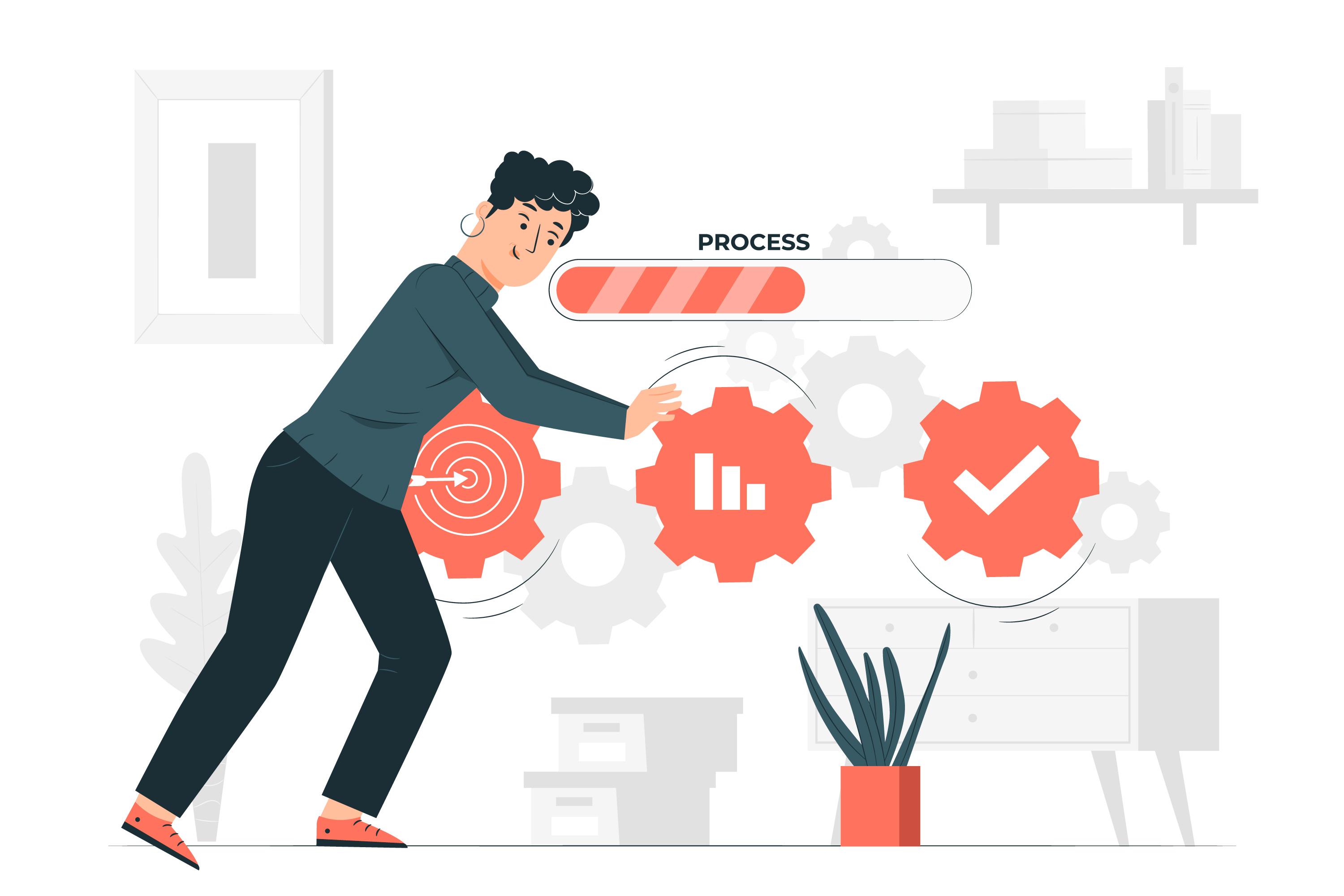 Communication
Communication is a crucial aspect of every business process. Keeping stakeholders and clients in the loop is important. Maintain regular communication with them to provide updates.
It's also important to ensure sufficient communication with the teams in the process. Besides improving the team dynamic, it also limits blunders!
Approvals
Post-process audits and checks are critical in ensuring quality standards. Some processes need a final approval, or some may require more than one. Approvals help with making sure that mistakes are handled early in the process. Remediations may sometimes need to be part of a procedure.
Notes or Action Logs
Actions logs may seem like a small part of a procedure, but it enhances transparency. An audit trail records all decisions in the process, it provides upper management with a complete picture of the operation. This way, reviewers can have a more comprehensive view of processes.
These tools guarantee that every possible detail is covered in the business process. However, you don't need to include all of these to make a great SOP. Only apply the ones that are relevant to your business needs.
Having a set of defined rules can accelerate your operations. Build the foundation and then take it to the next level with a workflow management tool by Boombirds!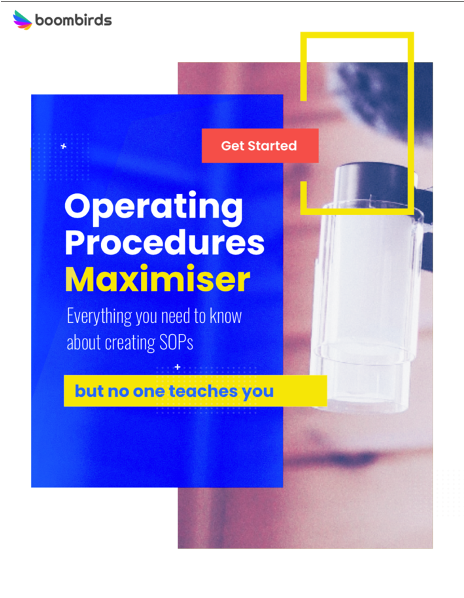 Are you tired of…
Messy, manual processes that can't be scaled?
We work with operations leaders looking to digitally transform their manual back-office processes and procedures.
We combine your existing business processes with our software, plus decades of enterprise process re-engineering and change management experience to quickly scale and see the results you are looking for.