The Power of True Collaboration: What Makes Great Teamwork
Posted on March 3, 2020 by Vishal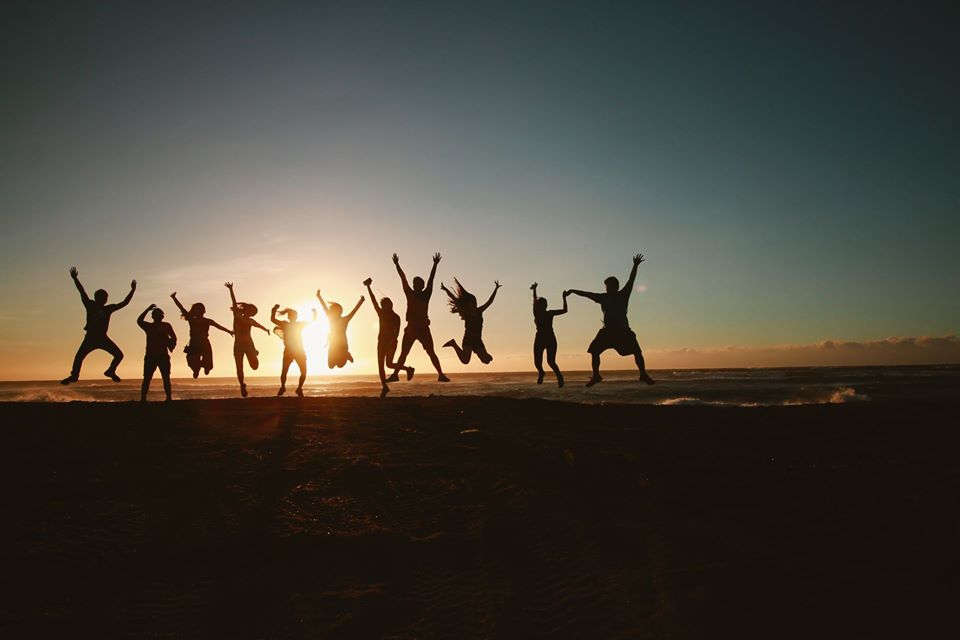 Collaboration, in all probability, is one of the most understated qualities that teams within an organisation need to offer authentic, satisfactory experiences. 'Teamwork' is more than a buzzword, especially in high pressure, goal-oriented functions with strict deadlines and multiple moving parts.
In our previous blog, we touched on the importance of teamwork and how it impacts output from a granular level to the scale of the organisation. In this blog, we talk about three types of collaboration that ensures customer (internal as well as external) success.
Peer Collaboration
Not all tasks are one-man jobs. More often than not, a task can be complex and may require more than one member to navigate and fulfill requirements while delivering the service in time. And to add to this, some tasks may also require two or more peers to contribute concurrently. Maximising the efficiency of this bond is what contributes to favourable results.
This raises a very pertinent question – In a situation where two or more colleagues from the same teamwork on a single task, who is accountable? To answer this question, the team has to manage this in one of two ways. The first way is the manager or coordinator oversees his team carry out the given task which creates a vertical team of one manager and executors working under them. Alternatively, one of the collaborators doubles up as the spearhead for the task and is kept accountable for the execution of the task. Ultimately this decision depends on the team and the organisation's values.
Inter-departmental Collaboration
Needless to say, every organisation depends on seamless cooperation between departments to give customers delightful experiences. Some services or tasks require two or more departments to come together to service a customer. This coordination is not as simple as it seems given that each department has their own limitations.
Perhaps the most pressing challenges that organisations face in terms of inter-departmental coordination involves the management of bandwidth and optimisation of resources while corresponding with other teams to complete the task at hand. One way to overcome this challenge is by breaking complex tasks into steps, which, in turn, can be assigned to teams. Assigning specific tasks to a team rather than individuals allows those with bandwidth to simply pick up the task from the queue and fulfill them as and when they have the bandwidth to work on them. This approach not only ensures that the task is prioritised but also ensures that resources are utilised to the optimal limit.
Related: Six Task Management Features You Will Love
Collaboration with Customers
While rendering services, it is easy to forget the most important stakeholder in the situation – the customers. The word 'customers' here refers to the end receiver of the service irrespective of whether they exist within the organisation or out of it. Collaboration with customers can prove vital in ensuring that the service is completed to satisfaction while enabling transparency.
In order to achieve this, it is important to collaborate with customers at three fronts – before, during, and after the service is provided. Initiating communication before the task is performed ensures that those servicing the customer takes note of their needs and requirements. This helps them understand expectations and prepare accordingly. Maintaining communication during the service helps the service team keep customers informed with periodical service updates leading to the completion of service. And finally, teams can convey to customers that the service is completed once done. Communication at this point is not merely one-sided. Customers should also be able to communicate changes, cancel, or reschedule as and when necessary.
Organisations often fail to realise the true power of collaboration simply because getting all three components is quite perplexing. Luckily Boombirds fosters seamless collaboration on all fronts. This intuitive business process management platform enables intelligent team-based task routing, allows for seamless inter-departmental collaboration, and adopts a multi-channel approach to customer communication.
Visit www.boombirds.com for a closer look at how Boombirds delivers a well-rounded customer experience through the power of collaboration.
Are you tired of…
Messy, manual processes that can't be scaled?
We work with operations leaders looking to digitally transform their manual back-office processes and procedures.
We combine your existing business processes with our software, plus decades of enterprise process re-engineering and change management experience to quickly scale and see the results you are looking for.