Six Sigma Explained – Five Stages to Optimise Your Business
Posted on July 21, 2021 by Team Boombirds
What is Six Sigma? It is a methodology that relies on data to make decisions. The goal of Six Sigma is to improve the quality of products and services in an organisation by reducing defects.
We will explore the five stages you need to take in order to optimise your business through this article.
What is Six Sigma?
Six Sigma has been attributed to Mikel Harry and Bill Smith when working at Motorola during the 1980s. They developed Six Sigma to find ways to make improvements in the manufacturing process.
Others quickly adopted the methodology such as Jack Welch at General Electric – suggesting that he saved billions of dollars through adoption of the methodology.
Six Sigma is a way of working and viewing the world that allows all of us to do thing better. The framework, methodology and wide array of tools provide help in finding value, increasing it, or both.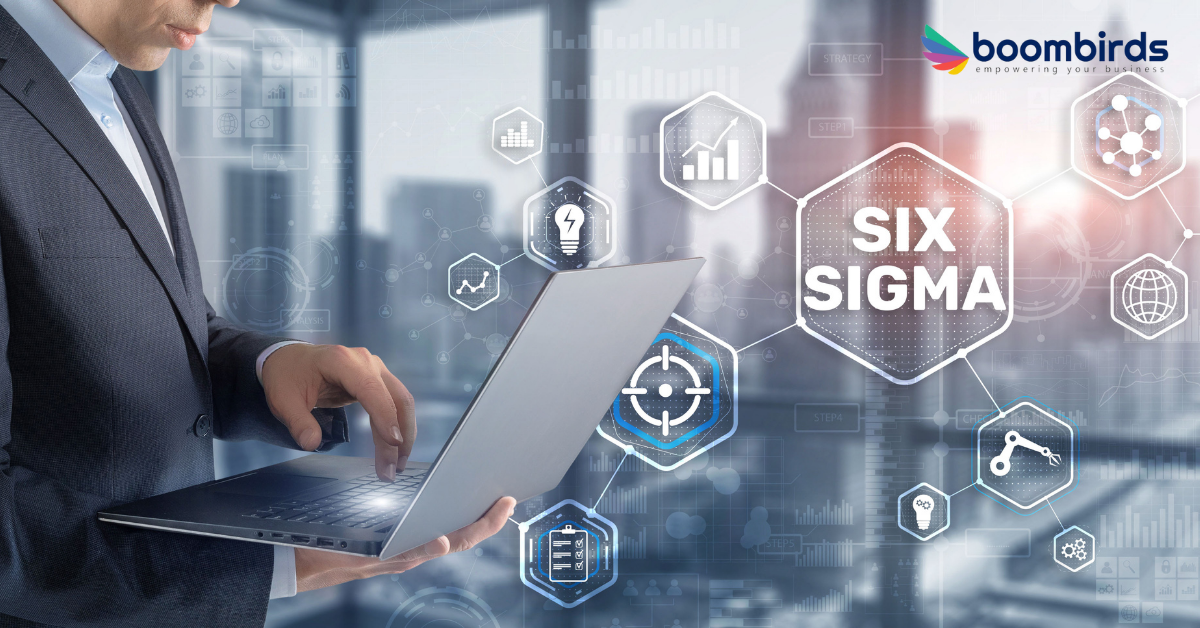 Six Sigma is a data-driven methodology that provides tools and techniques to define and evaluate each step of a process.
It provides methods to improve efficiencies in a business structure, improve the quality of the process and increase the bottom-line profit.
It is a methodology for improving the efficiency of your business processes. It's a tool that can be used to increase profit margins and decrease defects, thereby increasing employee morale and quality of product or service.
It should be something that everyone is interested in. It helps to find and increase the value of activities, which can help you become more successful as an individual or organisation.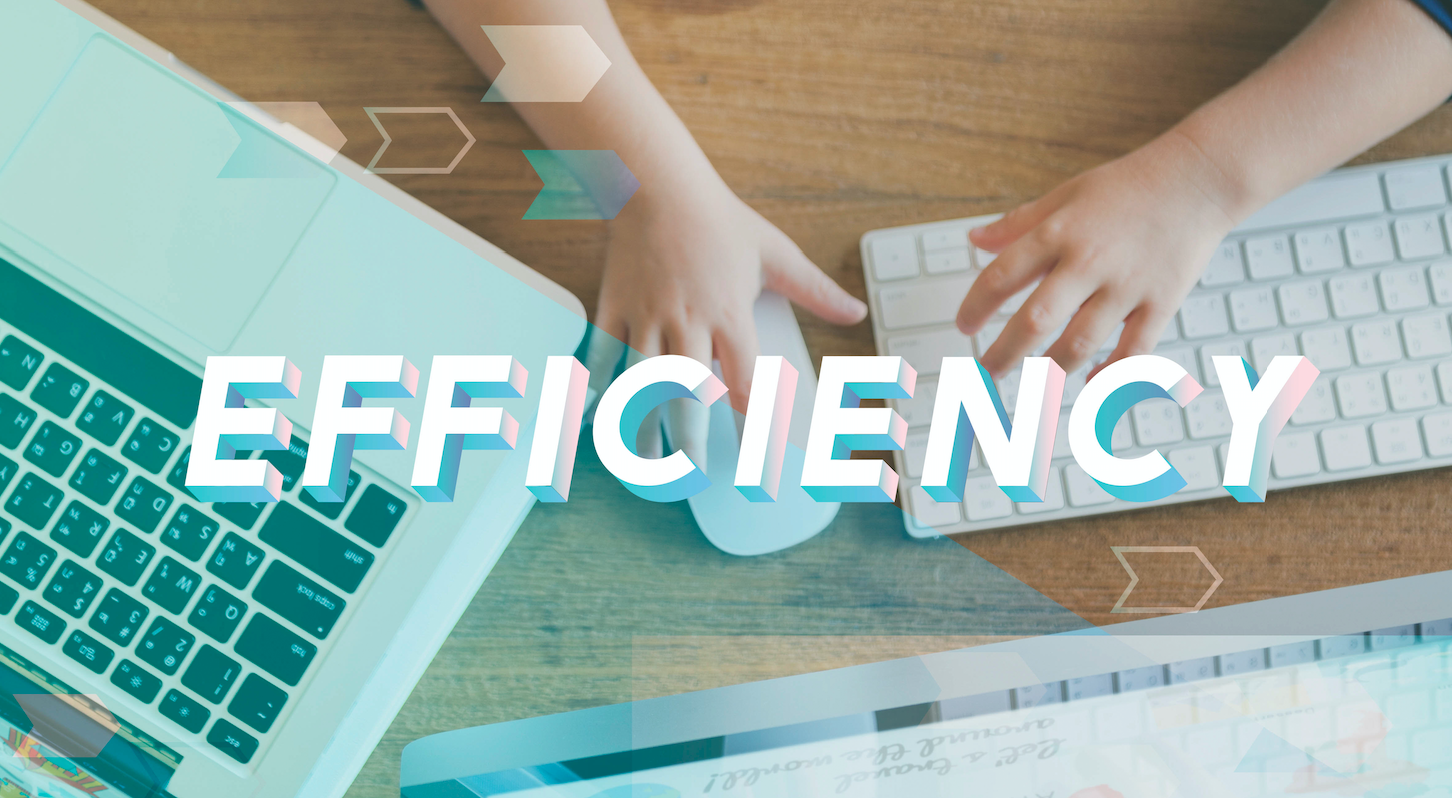 The Six Sigma methodology is a plan for bringing operations to a "Six Sigma" level. This means reducing 3.4 defects per million opportunities, which essentially guarantees stable and predictable results on every process the company creates or purchases from other companies that utilise the six-sigma standards of any given industry.
Six Sigma Methodologies
The Six Sigma quality system's premise is rooted in these three fundamental principles: defining the steps of a process, then making sure those steps are error free through effective monitoring.
There are two major methodologies used, both of which are composed of five sections.
DMAIC (Define, Measure, Analyse, Improve, Control)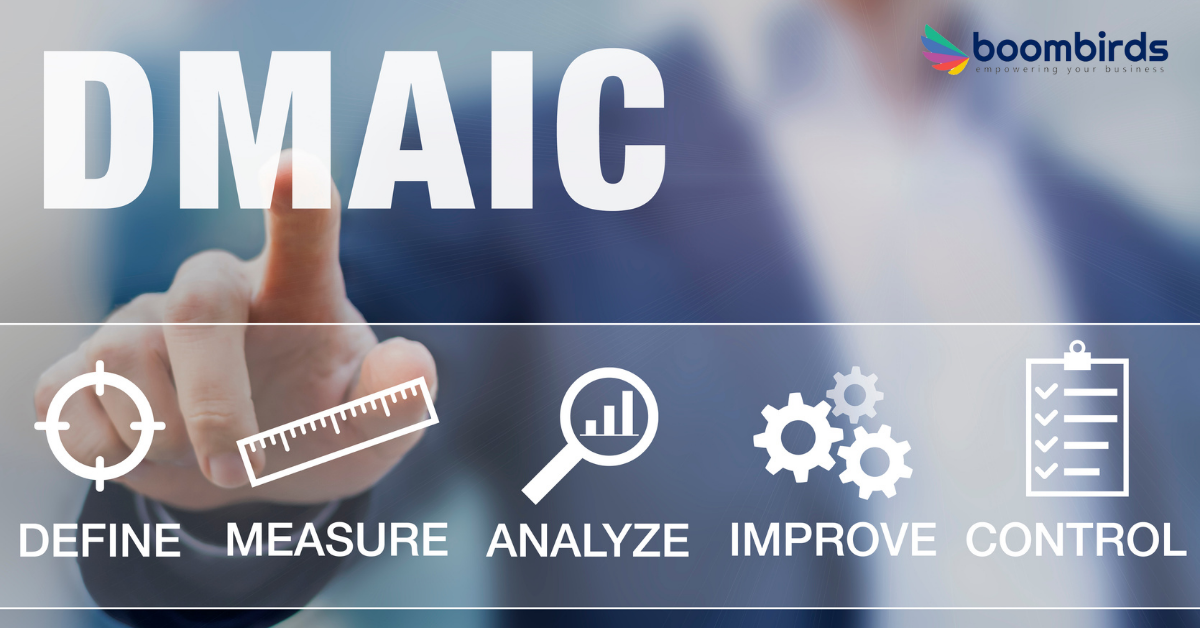 The DMAIC method is mainly used for improving existing business processes. DMAIC stands for:
Define: To accurately define the problem, you must first understand what it is that you are actually solving. Think about the goals for the project
Measure: The current process should be measured in detail.
Analyse: Analysing data is an important part in fixing any process. Analyse data to find the root defects in a process, ensuring that everything is up-to-date and there are no surprises.
Improve: Work on improving the process based on the analysis
Control: Control how the process should be done in the future
DMADV (Define, Measure, Analyse, Design, Verify)
The DMADV method is typically used to create new processes and products or services. The letters stand for:
Define the project goals with clarity and detail
Measure critical components of the process and the product capabilities
Analyse data and evaluate different designs for the process, eventually picking one that is best-suited for it.
Design and test details of the process
Verify the design should by running simulations before handing the process over
Practitioners Training Levels
The educational process in Six Sigma program grants you eligibility to practice it only under one of its belts:
Six Sigma white belts
This is the introductory stage of Six Sigma. It's open to all newcomers and teaches team problem-solving through a concept that many people are unaware of.
Six Sigma yellow belts
Though the yellow belt is a project or process team member, they're also skilled in DMAIC for process improvement.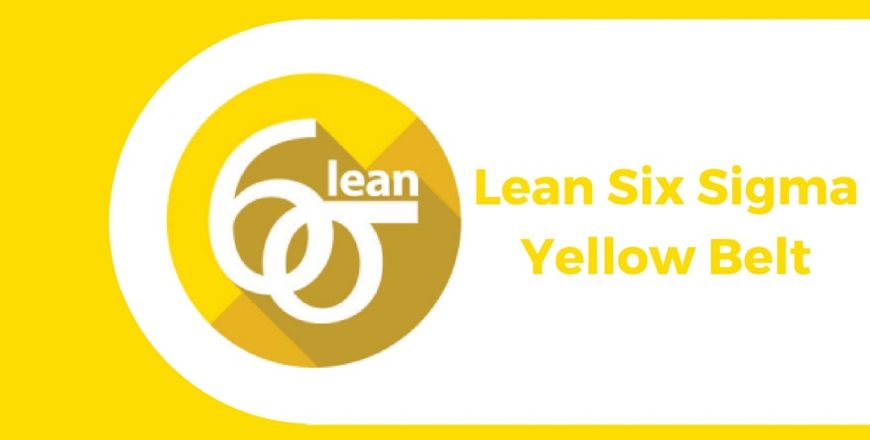 Six Sigma green belts
The green belt is the next step after you go through training. To make it to this level, one needs three years of experience and a comprehension of Six Sigma methodologies and tools.
Six Sigma black belts
Black belts are the backbone of a company. They should be able to lead, coach and have successfully led at least two Six Sigma processes before they become certified.
Master black belts
A master black belt is a person with the prestige of being at the top level in management and has all tools required to complete projects. They not only have seen DMAIC processes through, but also coach both Black belts and Green Belts.
The Three Elements of Six Sigma
Six Sigma Tools and Six Sigma Techniques
Lean and Six Sigma has techniques and tools to help analyse a process's problems. The projects often implement these types of tools:
-Business process standard working document
-Control charts
-Policy deployment
-Kanban
Relevant article: How (and why) Kanban is used by these 3 top companies
-A3 problem solving approach
-Value stream mapping (VSM)
These quality management tools help to deliver a successful implementation of a Six Sigma project. It is used to eliminate waste or non-value added processes.
In simple terms, it's the process of eliminating what does not work so that you can get what works right.
Six Sigma Process and Methodology
Six Sigma implementation is a repeatable and focused process. The project is first defined in what is known as the business case, which defines what will be done in the business strategy; what its objectives are.
The next step is to create an action plan, following up with risk management and then defining resources needed for the project. Once all of these steps have been completed, the execution phase of the project begins.
Culture and mindset
After executing, what is known as a post-project review will take place to see what went well and what needs improvement. The result of this analysis will then be used for future projects in order to do them better each time around.
To maintain quality control, Six Sigma focuses team has to build a culture of data usage for continuous quality improvement and process performance goals.
The Benefits
This strategy is cost effective: Projects are generally more efficient than what a company would do without this strategy in place.
Employee satisfaction: Employees like the idea of having quality control and knowing that their work will be reviewed for any defects.
Increased customer satisfaction: Customers will also benefit because they know what to expect from an organisation with Six Sigma practitioners.
Reduced risk: The methodology really reduces the risk of potential defects and errors in a company's production processes.
Higher market share: With all these benefits, it should be no surprise that companies with Six Sigma are more likely to have higher market shares than their competitors who don't use this strategy.
You may not be familiar with the term yet, but it is a powerful methodology that can help your company improve its overall efficiency and performance.
The benefits of Six Sigma are many, and are not limited to any particular industry – but the key is that you have scalable, repeatable processes and through iteration you can apply these principles. Six Sigma and Lean are intrinsically linked and with our Lean-based digital transformation platform you can get started today!
Are you tired of…
Messy, manual processes that can't be scaled?
We work with operations leaders looking to digitally transform their manual back-office processes and procedures.
We combine your existing business processes with our software, plus decades of enterprise process re-engineering and change management experience to quickly scale and see the results you are looking for.